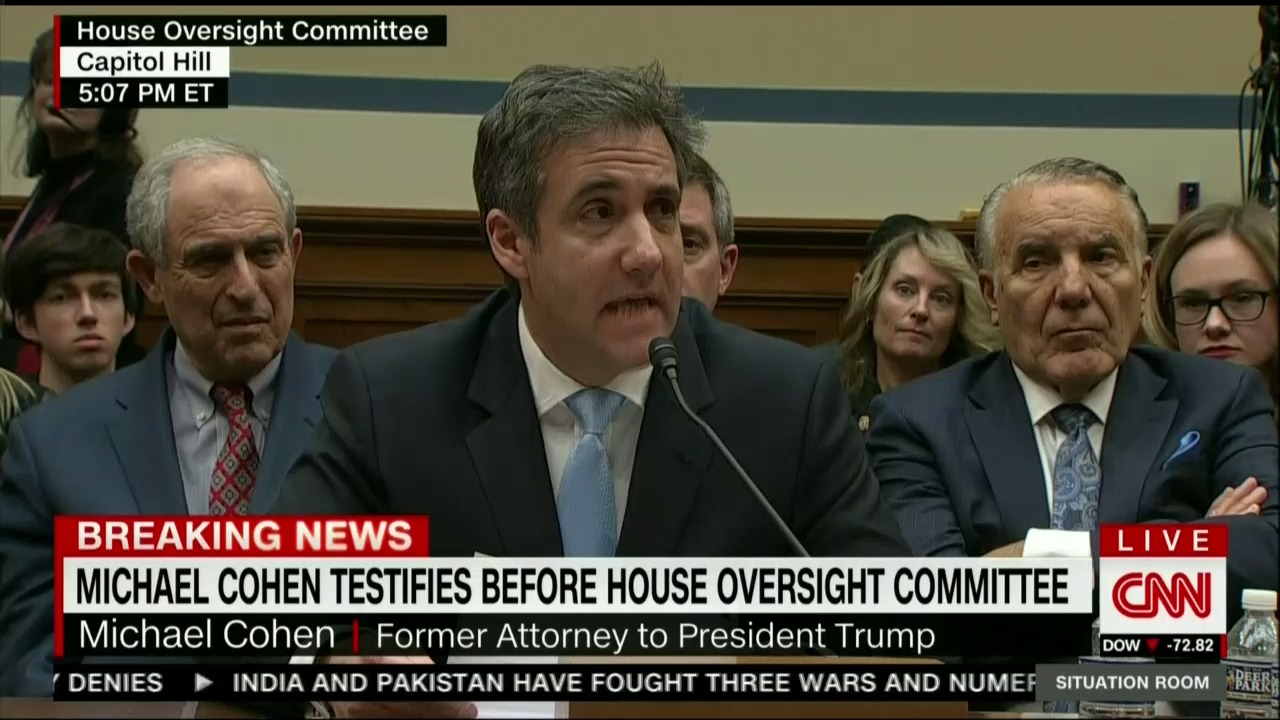 In his closing remarks before the House Oversight Committee, Michael Cohen said he lost everything because he "blindly followed" President Trump.
"My loyalty to Mr. Trump has cost me everything — my family's happiness, my law license, my company, my livelihood, my honor, my reputation and soon my freedom," he said.
He warned what could happen if Trump loses the 2020 election.
"Given my experience working for Mr. Trump, I fear that if he loses the election in 2020 that there will never be a peaceful transition of power," Cohen said. And this is why I agreed to appear before you today."
Trump's former fixer then spoke directly to Trump and blasted him from attacking those who speak out against him.
"You don't shut down the government before Christmas and New Years just to appease your base. This behavior is churlish, it denigrates the office of the president and it simply is un-American. And it's not you. So to those that support the President and his rhetoric as I once did, I pray the country doesn't make the same mistakes that I have made or pay the heavy price that my family and I are paying," Cohen said.