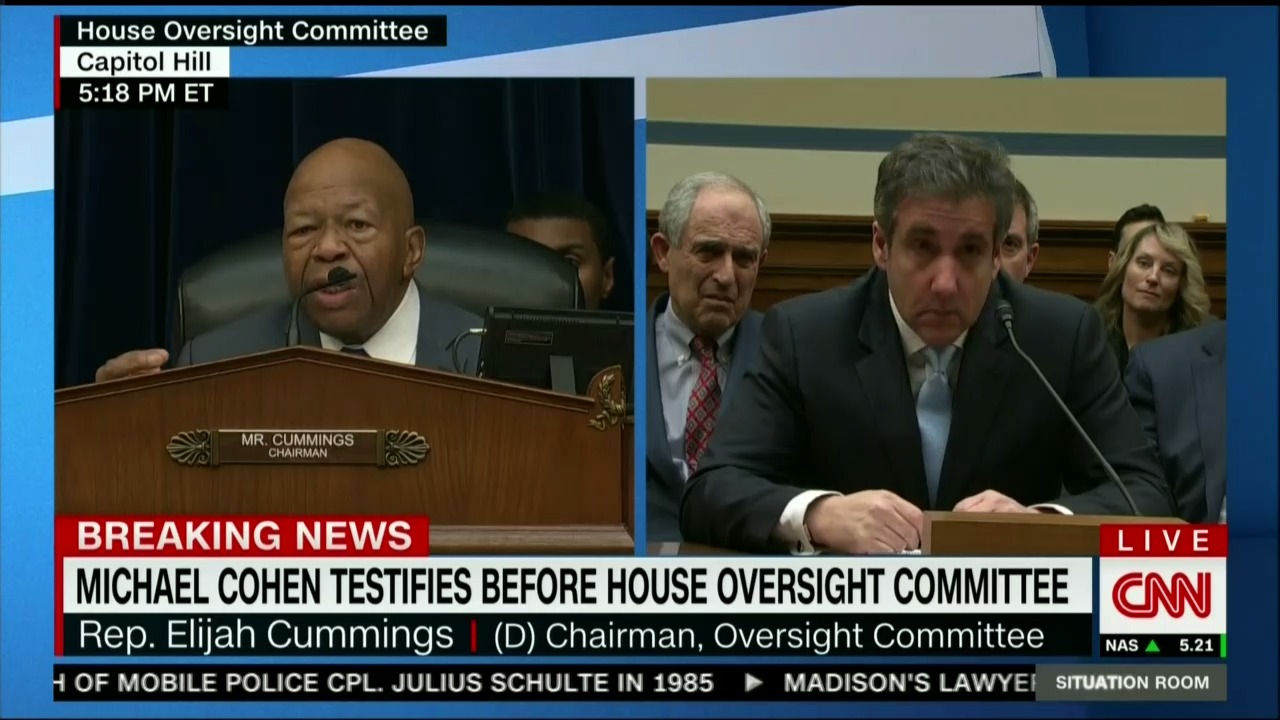 House Oversight Chairman Elijah Cummings showed empathy for Michael Cohen in his closing remarks.
"For whatever reason, it sounds like you got caught up in it," he told Cohen.
Cummings then explained the significance of the President calling Cohen a "rat."
"When you call somebody a rat that's one of the worst things you can call them because when they go to prison that means a snitch. I'm just saying. And so the President called you a rat. We're better than that, we really are," he said.
"I am hoping that all of us can get back to this democracy that we want and that we should be passing on our children so that they can do better than what we did," Cummings added.
He went on to say he doesn't know if people will believe Cohen — but he hoped it leads to something better for everyone.
"I know that you are worried about your family, but this is a part of your destiny and hopefully this portion of your destiny will lead to a better, a better, a better Michael Cohen, a better Donald Trump, a better United States of America and a better world and I mean that from the depths of my heart," Cummings said.
Watch his remarks: