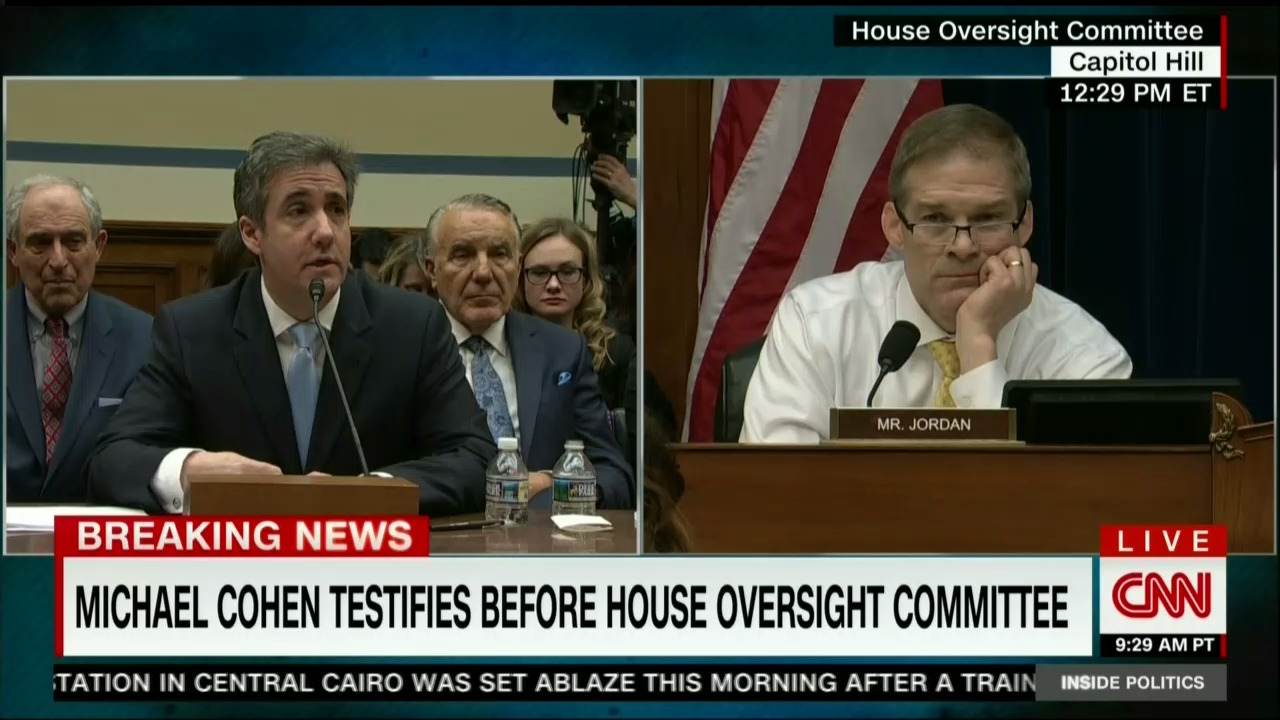 Michael Cohen pointed out that many committee members had not asked about President Trump during his testimony today.
The remarks came in an exchange with Republican Congressman Jim Jordan.
"All I wanted to say is I just find it interesting, sir, that between yourself and your colleagues that not one question so far since I'm here has been asked about President Trump. That's actually why I thought I was coming today. Not to confess the mistakes that I've made," Cohen said.
He went on to say that he's already talked about his mistakes.
"Yes, I've made mistakes and I'll say it now again and I'll pay the ultimate price and I am not here today and the American people don't care about my they want to know what it is that I know about Mr. Trump and not one question so far has been asked about Mr. Trump," Cohen said.
Watch the video here: