Michael Cohen testifies before Congress
3:14 p.m. ET, February 27, 2019
Why Rep. Jim Jordan says he's not concerned about Trump's hush money payments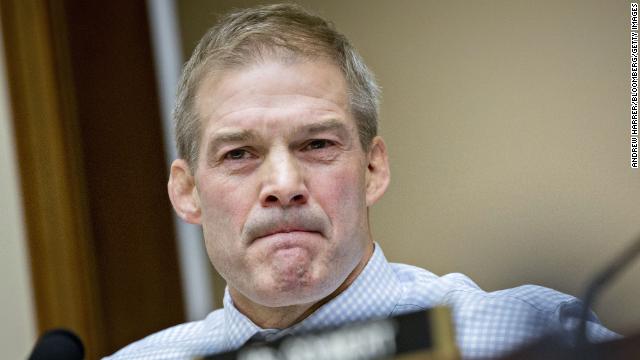 Rep. Jim Jordan, a Republican from Ohio, said he's not alarmed about President Trump's involvement in a hush money scheme and Michael Cohen presenting a copy of a check to back up his claims.
"I think it's news we knew about," Jordan said.
He said he believes the payments were for all sorts of services based on a retainer with Trump, though Cohen testified that they had no retainer.
About that check: In his testimony, Cohen explained how Trump instructed him to pay $130,000 to Stormy Daniels during the 2016 campaign for her silence about an alleged affair with Trump, which Trump denies. Trump then reimbursed Cohen as President for the payments, Cohen said — and he provided a copy of the check to show it.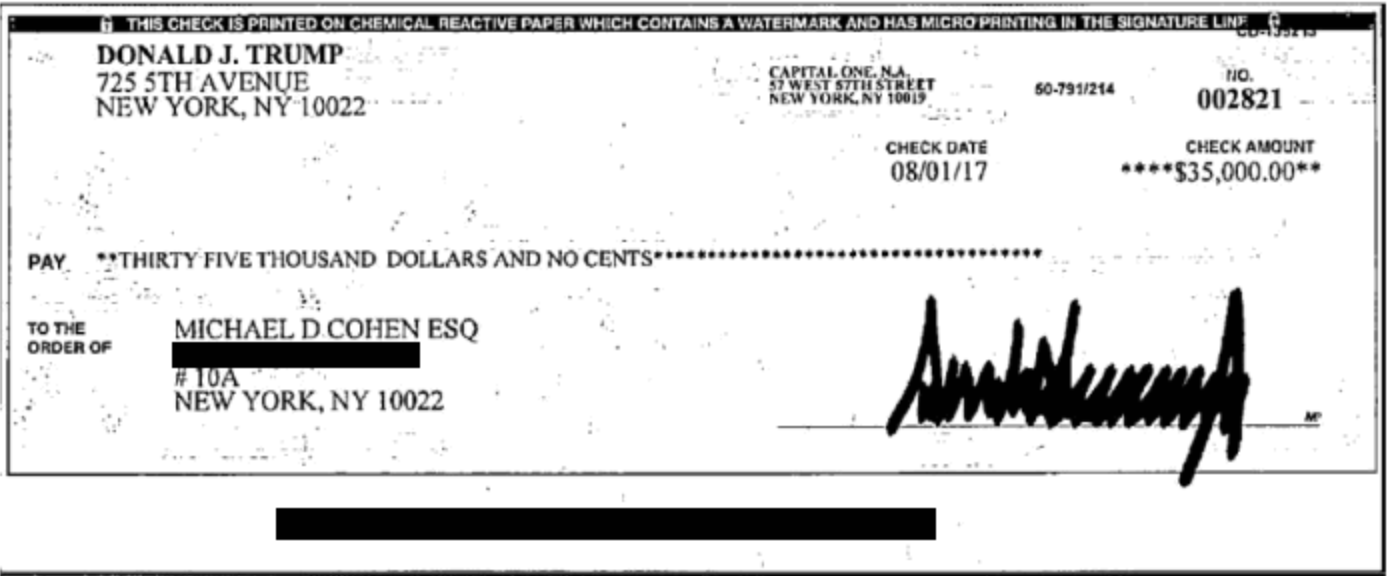 2:57 p.m. ET, February 27, 2019
Cohen said he didn't want a job in the White House. That's not what CNN has reported.
Earlier today, Michael Cohen sparred with Rep. Jim Jordan over whether he was aiming to get a job in the White House.
"I did not want to go to the White House," Cohen told Jordan when the Ohio congressman said "You wanted to work in the White House and you didn't get brought to the dance."
But here's what we know: CNN chief political correspondent Dana Bash said that assertion directly contradicts CNN's reporting.
"I have been told … by people in and around the process, in real time, he very much wanted a job in the White House," Bash said.
Watch more from Bash:
2:46 p.m. ET, February 27, 2019
Cohen's testimony will resume in an hour
The hearing is now in recess for an hour.
Chairman Elijah Cummings said committee members were needed in another chamber for voting.
Michael Cohen's testimony before the House Oversight Committee began at 10 a.m. ET on Capitol Hill. President Trump's former fixer has been testifying for more than four hours.
2:38 p.m. ET, February 27, 2019
Cohen says he used to be a Democrat, until Steve Wynn made him switch parties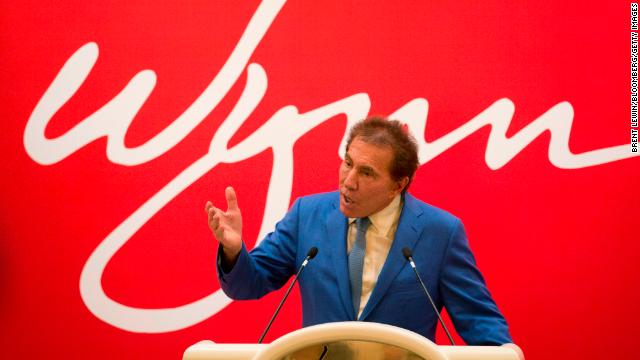 Michael Cohen, the former vice chair of the Republican National Committee finance committee, said he was once a Democrat — until former casino mogul Steve Wynn made him change.
Cohen's resignation last year came months after Wynn, who resigned as finance committee chairman in January 2018 as he faced allegations of sexual misconduct. 
Here's how the exchange played out today:
Rep. Stacey Plaskett: What was your position with the GOP in the up to eight months ago? 
Cohen: I was vice chair of the RNC finance committee. 
Plaskett: You were vice chair of the finance of the Republican national committee, right? 
Cohen: Correct. I do want to say I was a Democrat until Steve Wynn found out I was a Democrat and made me switch parties. 
Plaskett: That would be the smart thing to do. 
See this exchange:
2:34 p.m. ET, February 27, 2019
Dem congresswoman on impeachment: There's growing evidence, but more needs to be evaluated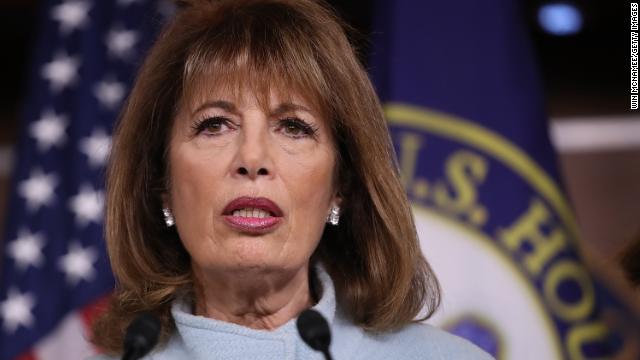 Asked directly if she thinks the President should be impeached, Rep. Jackie Speier told reporters she thinks "there's growing evidence that an impeachment pleading can be made, but I think there's more that needs to be evaluated."
She added she wants to hear from Donald Trump Jr., Steve Bannon, and others. Speier insinuated she believes others have lied to congressional committees, given what she heard today from Cohen.
On how Republicans have conducted themselves, she said she thinks it's "cheeky" given that many of them called out Cohen for lying previously when he was lying for the President.
3:08 p.m. ET, February 27, 2019
Cohen says he's so worried about the threats on his family, he doesn't walk with them when they go out
Michael Cohen says that the threats on him and his family are "the most vial, disgusting statements that any one can ever receive," adding he's fearful of what President Trump — and his supporters — can do.
Cohen was originally scheduled to testify before Congress on Feb. 7, but that was postponed due to the threats he said his family had received.
Cohen said Trump's tweets against him have spurred some of the threats.
"When you have access to 60-plus million people that follow you on social media and you have the ability within which to spark some action by individuals that follow him," he said.
When asked about what he believed Trump could do to him, Cohen said this:
"A lot and it's not just him. It's those people that follow him and his rhetoric ... I don't walk with my wife if we go to a restaurant or we go some where. I don't walk with my children. I make them go before me because I have fear."
"I've had to turn over to Secret Service because they are the most vile, disgusting statements that any one can ever receive and when it starts to affect your children, that's when it really affects you," he said.
2:24 p.m. ET, February 27, 2019
Cohen says he hired someone to rig two online polls for Trump
Michael Cohen said today that he hired someone to rig two online polls for President Trump.
He said Trump knew about it and directed him to do so.
This isn't the first time Cohen has confessed to this.
In January, Cohen, responding to a report in The Wall Street Journal, said he paid the head of a small technology company thousands in 2015 to rig online polls at "the direction of and for the sole benefit of" Trump.
At his hearing today, Cohen said John Gauger, the owner of RedFinch Solutions LLC, used algorithms to rig the polls.
Some background: Gauger told The Wall Street Journal that Cohen asked him in early 2014 to help Trump score well in a CNBC online poll of business leaders and a 2015 Drudge Report poll of potential Republican candidates. Gauger's efforts for the CNBC poll were unsuccessful, according to the paper, and Trump ranked low in the Drudge Report poll.
Watch the moment here:
2:12 p.m. ET, February 27, 2019
Cohen says Trump never hit Melania Trump, denies existence of rumored tape
President Trump's former lawyer denied the existence of a tape that purportedly showed Trump striking his wife Melania, and saying he doesn't believe that the President has ever hit the first lady.
Congresswoman Jackie Speier asked about the tape, rumored to be from an elevator, that went up for auction in 2016.
"The story goes that he struck Melania while in that elevator because there's a camera inside — which I'm not so sure. I actually am certain it's not true. I've heard about that tape for years," he said.
Cohen continued: "I don't believe that auction was real and I don't believe anybody — I don't believe Mr. Trump ever struck Mrs. Trump ever, I don't believe."
Cohen said he never saw the tape — and insisted that's not something Trump would do.
"Mr. Trump would never, in my opinion," he said.
2:07 p.m. ET, February 27, 2019
Cohen: Trump asked me to threaten people "probably" 500 times over a decade
Democratic Rep. Jackie Speier asked Michael Cohen about how many people and entities Trump asked him to threaten in the decade Cohen worked as the President's personal lawyer.
Cohen eventually said the number is around 500.
Here's how the exchanged played out:
Speier: How many times did Mr. Trump ask you to threaten an individual or entity on his behalf?
Cohen: Quite a few times. 
Speier: 50 times? 
Cohen: More.
Speier: 100 times? 
Cohen: More. 
Speier: 200 times? 
Cohen: More. 
Speier: 500 times? 
Cohen: Probably, over the 10 years.
Speier: Over the 10 years he asked you — 
Cohen: And when you say threaten I'm talking with litigation or an argument with —
Speier: Intimidation?
Cohen: A nasty reporter that is writing an article.