What's in the Cohen warrant documents
10:20 a.m. ET, March 19, 2019
Cohen used money from shell account to pay private social club fees and American Express charges
Michael Cohen withdrew money from his shell company Essential Consultants account for "largely personal purposes" — including fees from "the Core Club," which is a private social club on the Upper East Side of Manhattan, according to page 26 of exhibit one.
Here's the text:

10:03 a.m. ET, March 19, 2019
There are details about alleged campaign finance violations in the warrants — but they're redacted
Manhattan federal prosecutors have kept pages of details secret about their justification for seeking warrants on Michael Cohen related to his close ties to President Trump and then-alleged campaign finance violations for hush money payments to women around the 2016 election. 
There does not appear to be extensive justification the prosecutors have made visible to the public that describes their reasoning for looking at phone and email communications of Cohen.
Instead, in describing to a federal judge probable cause they had to investigate Cohen's campaign-time scheme, investigators write almost 20 pages of detail — but they're are all redacted.
The Manhattan US Attorney and FBI "are investigating a criminal violation of the campaign finance laws by Michael Cohen, a lawyer who holds himself out as the personal attorney for President Donald J Trump. As detailed, there is probable cause to believe that REDACTED," they wrote to the judge.
10:03 a.m. ET, March 19, 2019
Rod Rosenstein, who oversees the Russia investigation, is staying "a little longer" than anticipated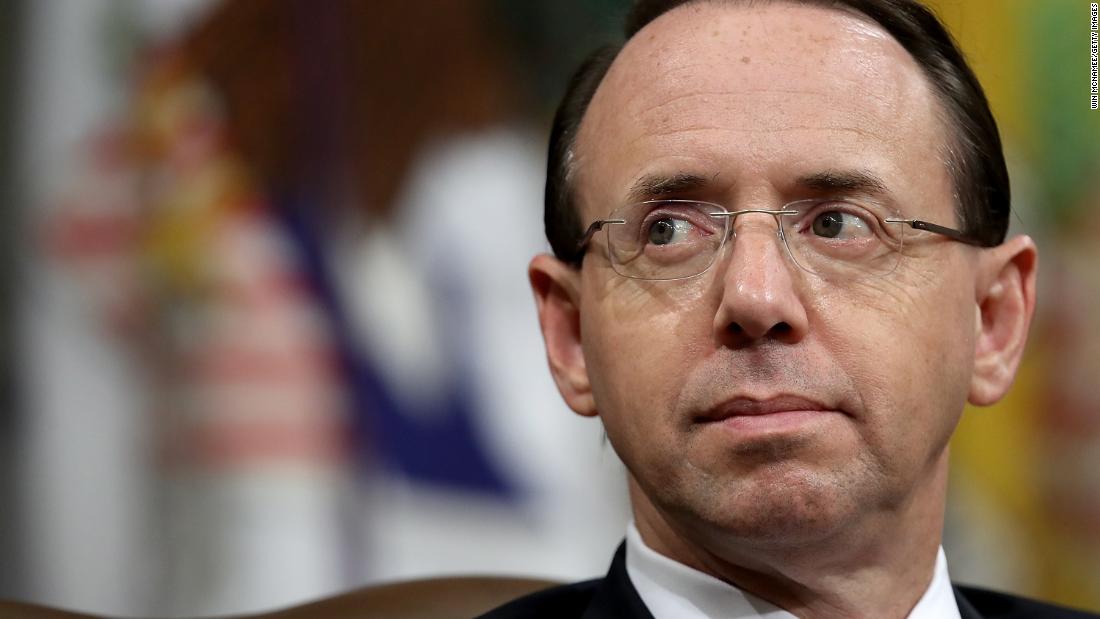 Deputy Attorney General Rod Rosenstein is planning to stay on at the Justice Department "a little longer" than originally anticipated, according to a Justice official familiar with his thinking.
Initially, he planned to leave in mid-March, but no firm date was ever set and after consulting with Attorney General Bill Barr he will now continue on a bit longer. He has not given the White House his two weeks' notice. 
Why this matters: Rosenstein has been overseeing the Russia investigation and as CNN has reported, he has signaled to other officials that he would leave when he was satisfied that Special Counsel Robert Mueller's investigation was either complete or close enough to completion that it was protected.
10:20 a.m. ET, March 19, 2019
Mueller twice received approval to track who Cohen called — and who called him
Chief Judge Beryl Howell of DC District Court — whom Special Counsel Robert Mueller asked for warrant approvals related to Michael Cohen — granted approval on two separate occasions to track the numbers of Cohen's incoming and outgoing phone calls.
Those approvals came on:
Mueller's team then handed over that data to the Manhattan federal prosecutors when they referred the case.
9:44 a.m. ET, March 19, 2019
Mueller referred Cohen to SDNY in February 2018. The raid happened 2 months later.
Pg. 7 of exhibit 2 establishes that Special Counsel Robert Mueller referred Michael Cohen to federal prosecutors in the Southern District of New York on Feb. 8, 2018.
The Cohen raid took place nearly 2 months later to the day, on April 9.  
Here's part of the text:

9:40 a.m. ET, March 19, 2019
Prosecutors tried to ensure attorney-client privilege was protected for Trump and Cohen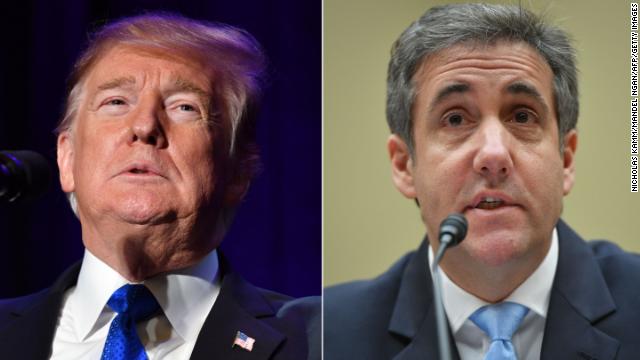 Prosecutors outlined how they sought to follow screening procedures to ensure that attorney-client privilege was protected because Cohen was the personal attorney to President Trump, according to page 76 of exhibit 1 of the just-released documents,
This has been an issue that Trump has consistently brought up, saying many times that federal prosecutors "broke into" Cohen's office. 
Here's what the documents say:
"Additionally, because Cohen is an attorney, and claims to serve as a personal attorney for Trump, the review of evidence seized from the Subject Premises and Subject Devices will be conducted pursuant to established screening procedures to ensure that the law enforcement personnel involved in the investigation, including attorneys for the Government- collect-evidence----in a manner reasonably designed to protect any attorney-client or other applicable privilege. When appropriate, the procedures will include use of a designated "filter team," separate and apart from the investigative team, in order to review potentially privileged communications and determine which communications to release to the investigation and prosecution team."
See it:
9:34 a.m. ET, March 19, 2019
Mueller extensively tracked computer data of those close to Trump
A federal judge allowed Robert Mueller's investigation to review years of Michael Cohen's emails and other online data from the time he worked under Trump, according to newly unsealed warrants used in his case in Manhattan federal court.
In all, the prosecutors and FBI received permission from a DC-based federal judge to execute four search warrants on Cohen's two Gmail accounts and for stored data in his Apple iCloud account in July, August and November 2017 — long before Cohen decided to plead guilty in an illegal campaign contribution and tax prosecution led by Manhattan federal prosecutors. 
The Mueller warrants looked at emails Cohen sent and received from different sets of dates:
From January 2016 through July 18, 2017
From June 1, 2015 through Nov. 13, 2017
What this all means: The revelation gives new illumination to Mueller's work throughout 2017 — before he had brought the bulk of his open criminal cases against defendants like former National Security Adviser Michael Flynn and a host of Russians for interfering in the election — and shows how extensively Mueller had tracked computer data of those close to the then-candidate and the early days of his presidency.