FBI raids Trump lawyer Michael Cohen's office
9:31 p.m. ET, April 9, 2018
Our live coverage has ended. Scroll down to read more about the FBI raid.
9:32 p.m. ET, April 9, 2018
Michael Cohen files motion to strike Stormy Daniels' defamation claim
From CNN's Patricia DiCarlo and Aileen Graef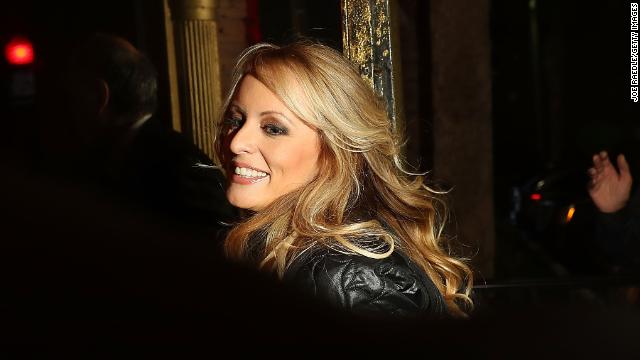 Michael Cohen's attorney on Monday filed a motion to dismiss the claims of defamation filed against him by Stephanie Clifford, the adult film actress known as Stormy Daniels. 
The filing calls Daniels' defamation claim "a desperate attempt ... to keep at least a portion of this case out of arbitration," and lists seven reasons why the court should either strike or dismiss the porn star's claims. 
Cohen's filing is in response to an amended complaint filed by Daniels' attorney Michael Avenatti which said that Cohen's public denial of the affair she alleges she had with Donald Trump in 2006 was "meant to convey that Ms. Clifford is a liar." 
In the filing, Cohen's attorney stated Daniels was not damaged by Cohen's words because she said her earnings had quadrupled. 
The FBI raided Cohen's office Monday and seized documents with information related to Daniels as well as bank records, sources said.
Stephen Ryan, a lawyer for Cohen, said in a statement that the US Attorney's Office for the Southern District of New York had executed "a series of search warrants" including at his office, and "seized the privileged communications" between Cohen and his clients.
Here's what Avenatti told CNN's Anderson Cooper about the raid:
9:19 p.m. ET, April 9, 2018
NY Times: Mueller looking at $150,000 payment from Ukrainian billionaire 
From CNN's Sophie Tatum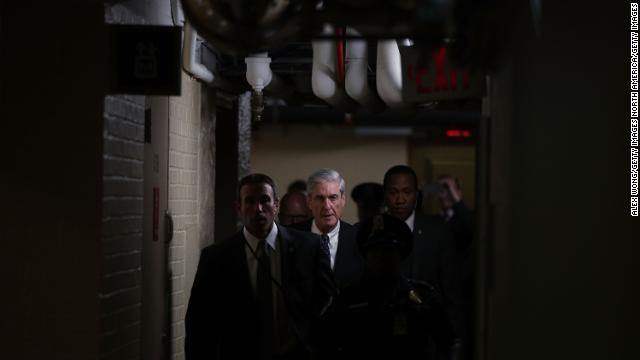 A $150,000 payment to President Donald Trump's foundation in 2015 by a Ukrainian billionaire is being examined by special counsel Robert Mueller's team, The New York Times reported Monday, citing three people briefed on the matter. 
The donation was made by Victor Pinchuk in September of that year, according to the Times' report, and in return Trump made a 20-minute video appearance that month at a conference in Kiev. 
The payment, which was the largest donation to the charity in 2015 aside from donations from Trump, was discovered when investigators subpoenaed the Trump Organization for information related to foreign business deals, according to The New York Times. 
Mueller is leading the investigation into Russian meddling in the 2016 US presidential election, which includes examining any potential ties between Trump campaign associates and Russia. Trump has repeatedly denied any collusion. 
9:14 p.m. ET, April 9, 2018
Democratic congresswoman: "The integrity of our democracy is at stake"
House Minority Leader Nancy Pelosi just issued a statement tonight regarding President Trump's remarks about special counsel Robert Mueller's investigation.
"President Trump's disparagement of special counsel Mueller's investigation as 'an attack on our country' is a grave reminder of his utter contempt for the rule of law," she said.
Here's her statement:
"Far from being a witch hunt, the Special Counsel has handed down indictments and secured multiple guilty pleas of Trump campaign officials. This investigation has made clear that the Russians perpetrated a strategic attack on the 2016 elections to support the Trump campaign. The President's constant attacks against Special Counsel Mueller are part of a disturbing pattern to undermine and obstruct the ongoing investigations into Russia's interference in our elections. The President must get serious about our national security, and allow Special Counsel to follow the facts, unhindered. The integrity of our democracy is at stake."
What Trump said earlier tonight
He called the FBI raid on his personal attorney Michael Cohen "an attack on our country," saying it was a "whole new level of unfairness."
8:40 p.m. ET, April 9, 2018
Trump sent over the edge after learning of Cohen raid
From CNN's Kaitlan Collins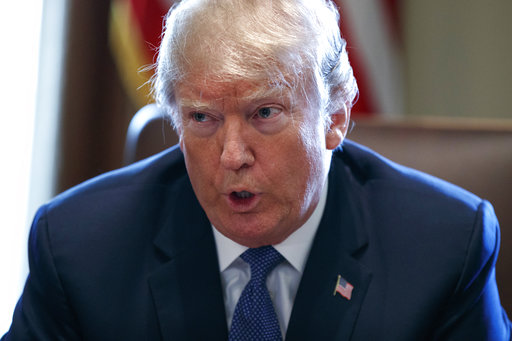 President Trump has been relatively calm about the Russia investigation so far, because he maintains his innocence.
But news of a raid on Michael Cohen's office and home sent him over the edge because it hits much closer to home, a source familiar with Trump's reaction said.
Cohen is like a surrogate family member to the President, and has been spotted semi-regularly at the White House, at times meeting with Trump or dining with the first lady Melania Trump.
8:26 p.m. ET, April 9, 2018
Michael Cohen raid raises stakes for all involved, Democratic senator says
From CNN's Kristin Wilson
Democratic Sen. Richard Blumenthal said the FBI raid of Michael Cohen's office and home is "probably one of the most significant, most seismic events in the Trump-Russia investigation."
"For the United States Department of Justice to raid a lawyer's office and his residence is absolutely extraordinary," the Connecticut lawmaker said. "This kind of search warrant is a profoundly significant development; one of the most important in this entire investigation over the last year and a half."
Blumenthal said he believes that the raid raises the stakes for all those involved.
"This development means that the Southern District of New York, which is outside of the direct purview Special Counsel is not intimately involved in this investigation, so it protects the Special Counsel's investigation in the way that it insulates it from firing Rod Rosenstein, because the Southern District of New York cannot be fired and the judge who approve that warrant cannot be fired. So, this is now an investigation that has a life of its own," he said.
Blumenthal said that the raid "means that the President is likely to be even more impulsive and wrathful than he has been so far."
7:51 p.m. ET, April 9, 2018
Trump is "upset" about Michael Cohen raid, source says
From CNN's Pamela Brown
President Trump is "upset" about the FBI raid because it happened to his personal attorney, according to a source close to the President.
The feeling from the President and those close to him is that federal officials should have asked for the documents first before executing a search warrant and they're indignant by the way it has been handled. The source said Michael Cohen has been cooperating with investigators all along.
Earlier tonight, Trump, speaking to reporters, slammed the FBI raid on Cohen's office and hotel room, calling it a "disgraceful situation" and "an attack on our country."
"I just heard that they broke into the office of one of my personal attorneys. Good man. And it's a disgraceful situation. It's a total witch hunt," Trump said.
Watch Trump's remarks:
7:19 p.m. ET, April 9, 2018
Chuck Schumer warns Trump not to fire Mueller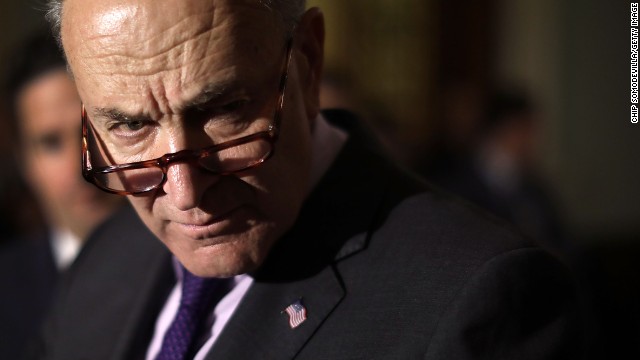 Senate Minority Leader Chuck Schumer, in a statement tonight, warned President Trump not to fire special counsel Robert Mueller.
"The President is thinking of using this raid to fire Special Counsel Mueller or otherwise interfere with the chain of command in the Russia probe, we Democrats have one simple message for him: don't," the New York lawmaker said.
He continued: "Special Counsel Mueller, a Republican, has uncovered a deep and detailed pattern of Russian interference in our elections that has led to indictments and guilty pleas. It has also led to the Trump administration itself leveling sanctions against Russian individuals for meddling in our elections, proof that it's not a so-called 'witch-hunt.'"
Schumer said Mueller's investigation "must be allowed to continue."
Earlier tonight, Trump was asked why he hasn't moved to fire Mueller. Trump said the situation is a "disgrace."
 "We'll see what happens," he said.
7:09 p.m. ET, April 9, 2018
Trump on whether he'll fire Mueller: "We'll see what happens"
From CNN's Jeremy Diamond
President Trump was asked whether he'll fire special counsel Robert Mueller after today's FBI raid at the office and hotel room of his personal attorney Michael Cohen.
"Why don't just fire Mueller?" Trump asked. "Well, I think it's a disgrace what's going on. We'll see what happens."
Many people have said you should fire him. Again, they found nothing. And in finding nothing, that's a big statement," the President said.