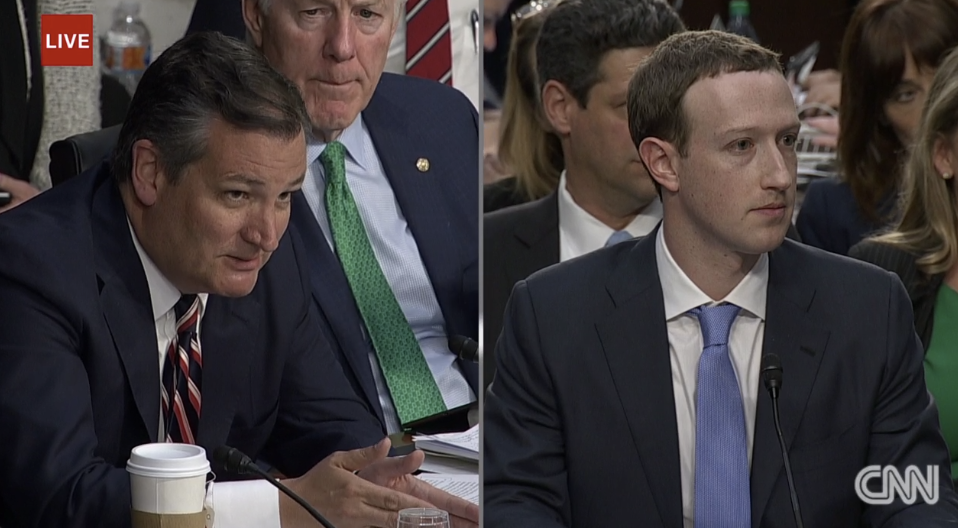 Sen. Ted Cruz, a Republican from Texas, grilled CEO Mark Zuckerberg over whether Facebook has political bias.
Zuckerberg said Facebook's goal is not to engage political speech. Cruz followed up, citing several examples in which Facebook blocked user accounts because their content and brand was "unsafe to the community," he said.
"To a great many Americans that appears to be persuasive pattern of political bias, do you agree with this?" Cruz asked Zuckerberg.
Zuckerberg said he understands those concerns, especially because "Facebook and tech industry is located in Silicon Valley, which is an extremely left-leaning place."
But he said he tries to make sure Facebook doesn't have any bias in the work that it does.
"I think it is a fair concern that people would at least wonder about," Zuckerberg said.