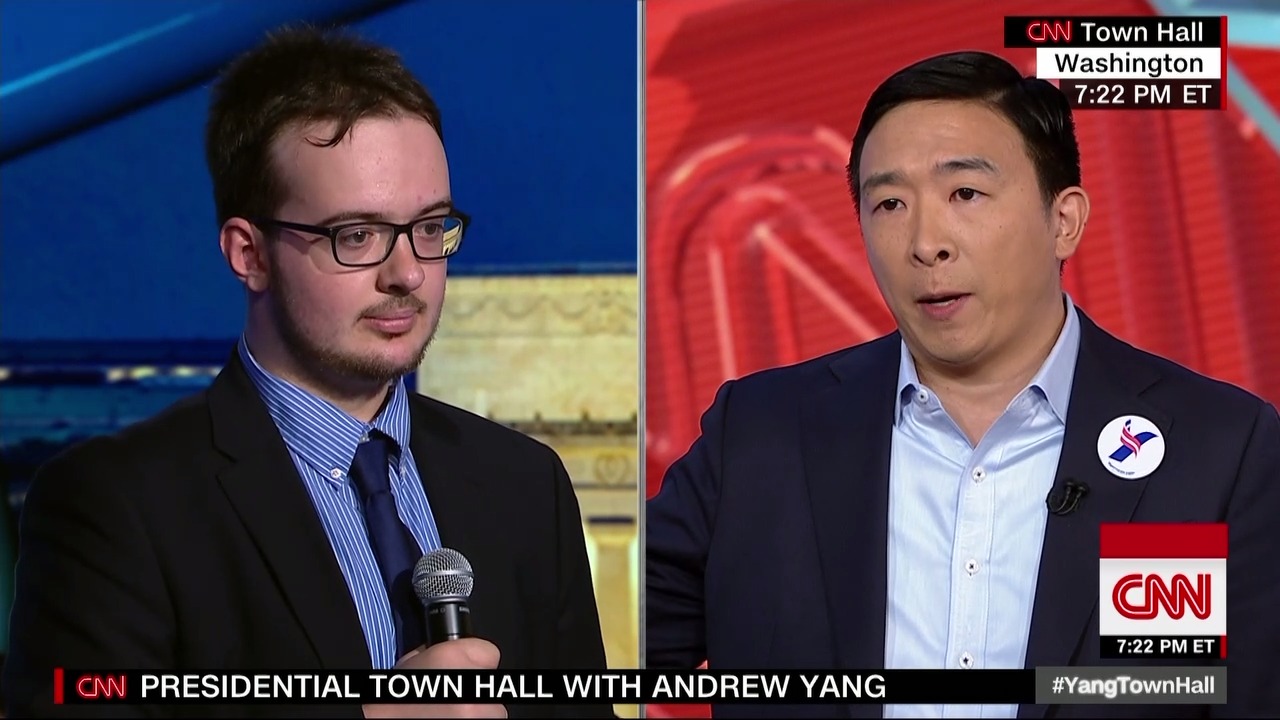 Businessman Andrew Yang, whose older son is on the autism spectrum, told an audience member who said he was as well that he wants to invest more in helping families with children who are developmentally different, or neurological atypical, and destigmatize autism.
Yang said he and his wife first discovered their son had autism when he was turning 4 years old. It came as a "massive relief."
Here's why:
"As first time parents, you don't know, maybe this is perfectly normal, maybe we're just terrible parents. A lot of things two through your mind. When we realized he was on the autism spectrum, it's been this tremendous journey for our family. I know what families go through," he said.
Yang went on to to say as president, he would support a federal program that funnels federal money into schools and communities, so that burden is not on states.
"As a parent of someone who is atypical, I now think atypical is the new typical," he said.
He added: "For whatever reason, it's swept under the rug as something to be ashamed of which makes no sense. I'm very proud of my son and anyone who has son on the spectrum in their family feels the exact same way."