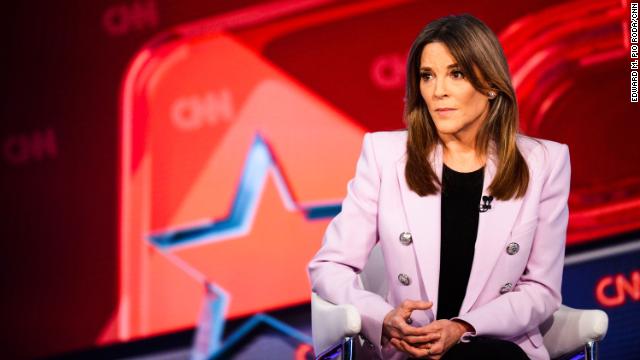 Marianne Williamson, who – if elected president – would be the first Jewish leader of the United States, said while she would both support "the legitimate security concerns of Israel" and "the human rights and dignities and economic opportunities of the Palestinian people," she would take a significantly hardline approach to the Jewish state.
"It's been a long time since the United States could actually be considered by either side as an honest broker," Williamson said.
"With me as president, they will know that they have in the United States a president who listens deeply and totally hears; the leaders of the Palestinian authority will know I listen very deeply."
Williamson laid out a view of U.S.-Israeli policy that was significantly different than Trump and took aim at much of what the President has done on the issue.
"In me, you would have a president who says those settlements are illegal," she said. "I would rescind the president's affirmation of sovereignty of Israel over the Golan Heights."
Williamson also personalized the issue, mentioning that her "love for Israel is second only to my love for the United States."
"The alliance of the United States with Israel is extremely important," Williamson said. "It should be extremely important to all of us. If I'm president of the United States, the world will know, our greatest ally is humanity itself."
She closed the answer by joking how she has experience in marriage counseling: "The fact I've had 35 year doing counseling with couples is something I bring to this table."