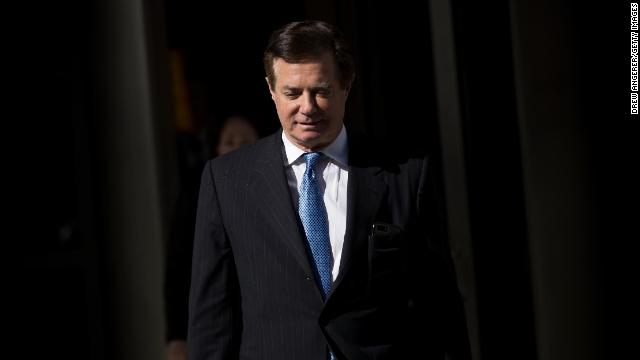 President Trump's former campaign chairman Paul Manafort was found guilty on eight counts of financial crimes today.
Here's everything you need to know:
The verdict: Manafort was found guilty of five tax fraud charges, one charge of hiding foreign bank accounts and two counts of bank fraud.
The possible sentence: Manafort faces a maximum of 80 years in prison.
The mistrial: Jurors were unable to reach a verdict on 10 charges, and Judge T.S. Ellis declared a mistrial on those counts.
What Manafort's attorney said: Manafort's lawyer Kevin Downing said Manafort is "disappointed" the jury did not acquit his client on all charges.
What Trump said: "Paul Manafort is a good man. He was with Ronald Reagan. He was with a lot of different people over the years. I feel very sad about that," the President said.
And the other Trump news: The verdict came at the same time Trump's former lawyer Michael Cohen was in a New York federal court to plead guilty to multiple counts of campaign finance violations, tax fraud and bank fraud.