The Manafort trial: Guilty on 8 counts
5:44 p.m. ET, August 3, 2018
Accountant testifies Manafort asked her to falsify company's financial statement for bank
Accountant Cindy Laporta testified that Paul Manafort asked her in August 2016 — his last month as chair of Donald Trump's campaign — to falsify numbers related to his company's profits.
He told her that the financial statement for his company should reflect money billed but not yet collected in Ukraine. Manafort's company did not do its accounting in that way. He told Laporta that the income would be received in November 2016. 
The jury also saw Manafort's email requests to Laporta.
Laporta testified that she didn't send the financial statement to the bank because she never received the documentation to back it up.
Witnesses have testified that Manafort's company was broke after his Ukrainian work dried up in 2014.
6:00 p.m. ET, August 3, 2018
Testimony just wrapped up for the day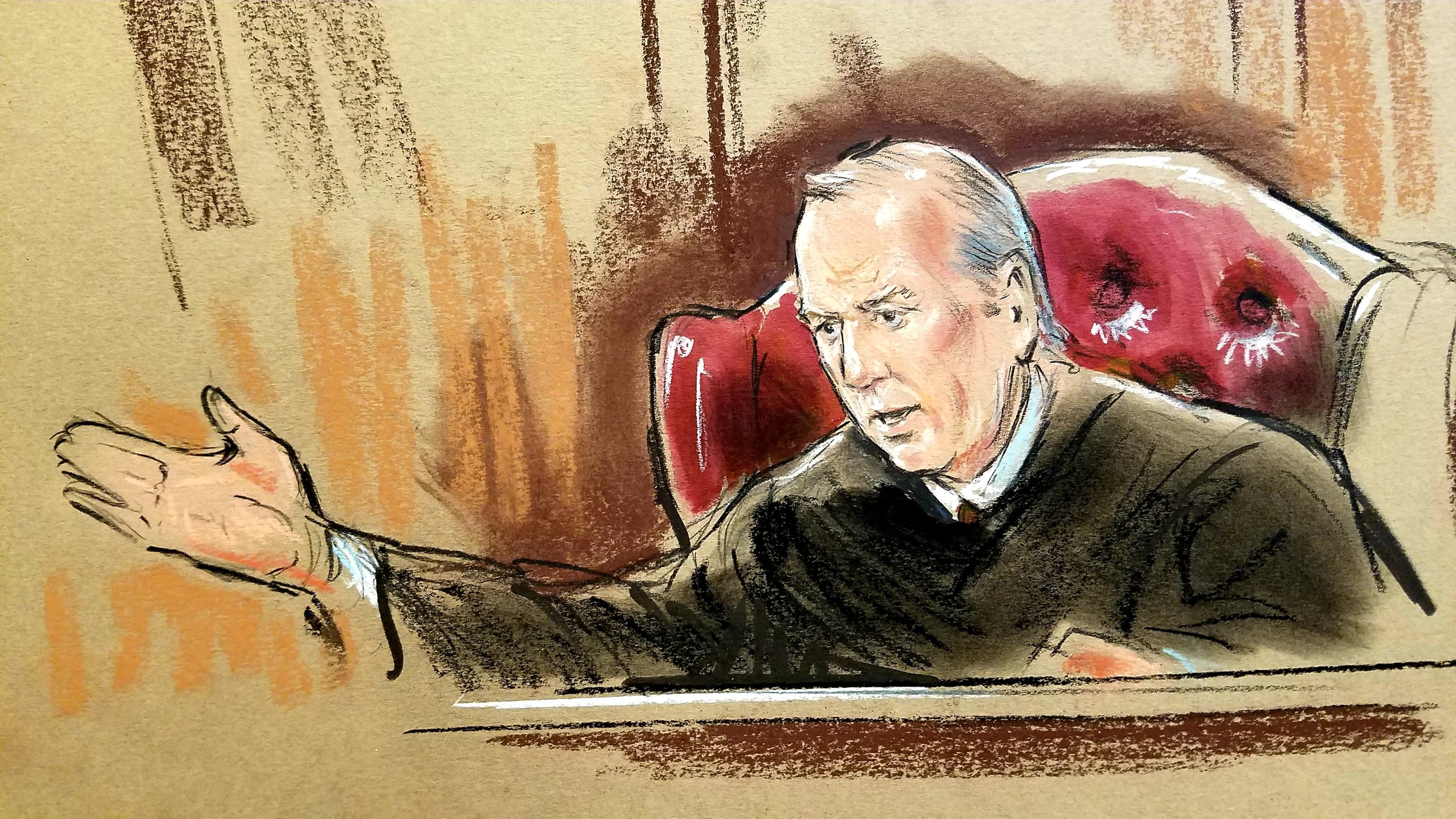 Testimony in the criminal trial of Paul Manafort has ended for the day.
Accountant Cindy Laporta, who testified Friday that she sent a fake letter to a bank to help Manafort secure a loan, will return to the witness stand at 1 p.m. ET Monday.
Prosecutors completed their direct questioning of Laporta on Friday. The defense team will have the opportunity to question her on Monday.
6:39 p.m. ET, August 3, 2018
Accountant admits sending fake letter to help Manafort secure multimillion-dollar loan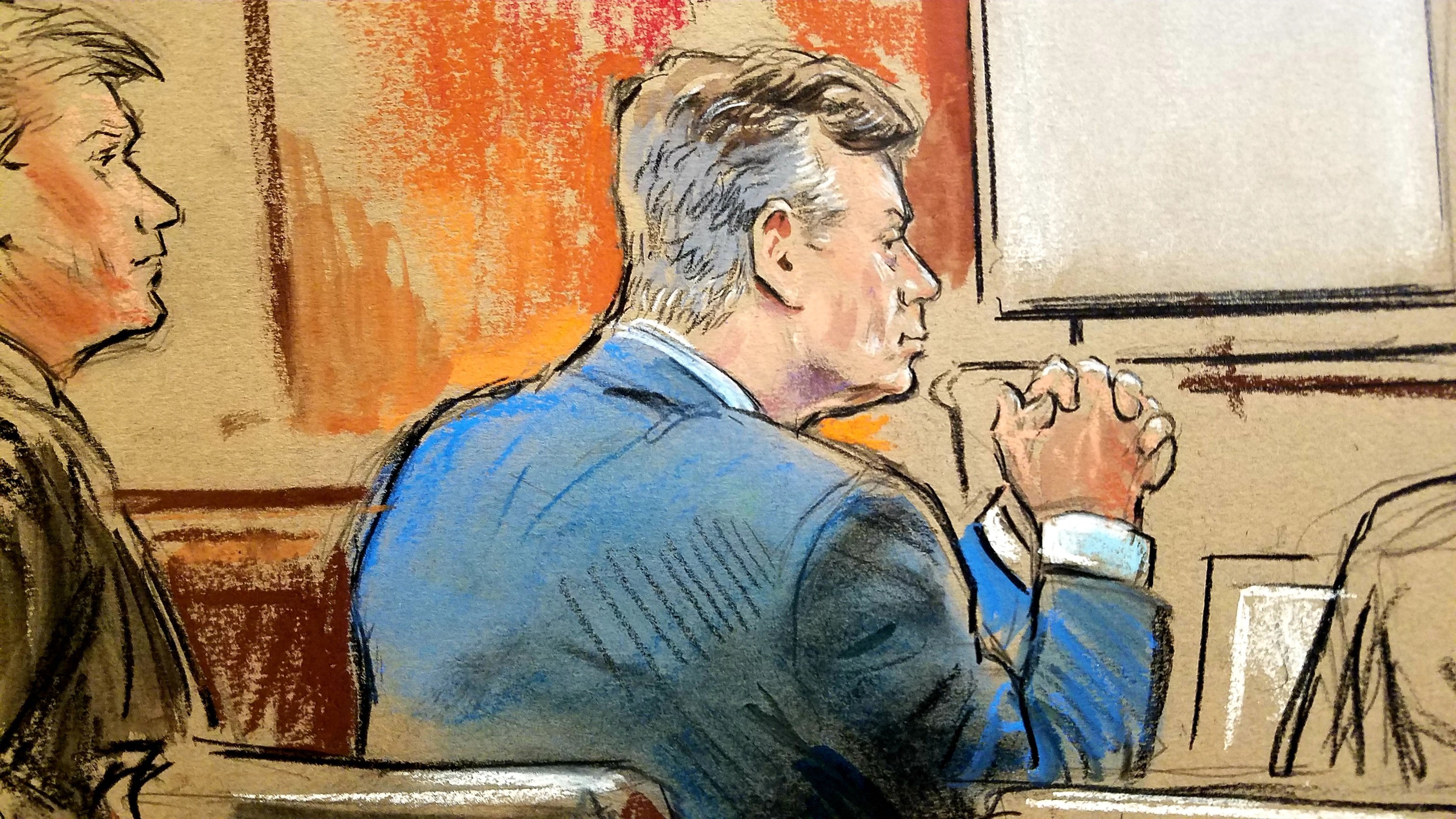 Cindy Laporta testified that a letter she sent from a shell company to Citizens Bank to help Paul Manafort get a multimillion-dollar loan was a fake. 
The Manafort-controlled shell company Peranova Holdings had "loaned" Manafort $1.5 million for several years — a fiction in itself because it helped Manafort reduce his taxable income, prosecutors have alleged.
In 2016, when Manafort sought a legitimate Citizens Bank loan, the bank said it worried that his company DMP International didn't have enough cash to pay back its debt to Peranova. So, Gates sent Laporta, an accountant who inherited Paul Manafort's account in 2014, a forged loan forgiveness letter from Peranova back-dated half-year earlier.
Gates told Laporta in an email he would "chase down the signatures," effectively acknowledging the letter he provided from the supposed lender wasn't real. The fake letter was later signed by a "Georgia Chrysostomides."
Here's the letter: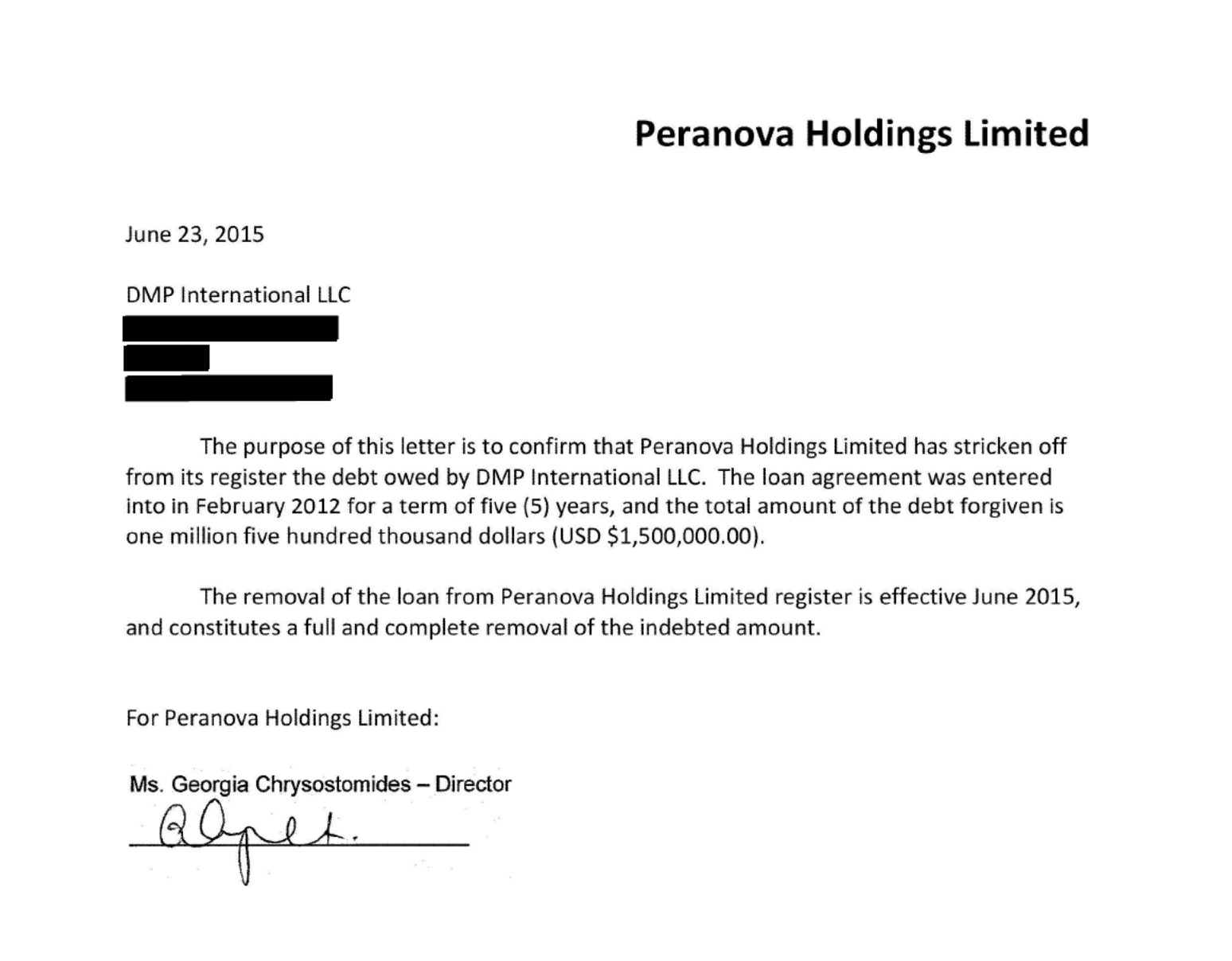 Laporta then took the fake letter and created another letter on her tax firm's letterhead endorsing it. She sent it all to Citizens Bank in an email attachment from her office the evening of February 2016.
Prosecutors showed the jury the false documents, including the one Gates made was a Microsoft Word file — which is easily editable — and the one Laporta sent to the bank was a pdf file, which carried more security.
"I honestly believed that the bank would have to vet that document themselves and I felt protected by having them [Gates and Manafort] prepare that document," she told the court. "I wanted it to be the client's document."
Laporta, who has immunity for prosecution in exchange for her testimony, testified that she knew the documents were counterfeit. She also said both Manafort and Gates knew what she provided to the bank.
4:54 p.m. ET, August 3, 2018
Manafort was misleading when applying for mortgages, accountant says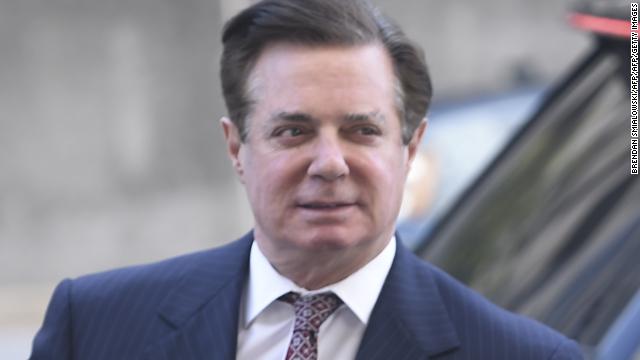 Prosecutors alleged Paul Manafort misled banks when applying for mortgages on two New York City properties, one on Howard Street and another on Union Street.
They showed the jury an email that Manafort sent to David Fallarino at Citizens Bank in January 2016, indicating that the Howard Street property was listed as a second home in his tax returns.
Accountant Cindy Laporta testified that she spoke with the banker from her office in Alexandria and told him the Howard Street property had been used as a second home.
She told the jury that it was "inconsistent" with Manafort's tax filings.
Prosecutors showed the jury an email that Manafort's former deputy Rick Gates sent in March 2015 to Laporta, indicating the Howard Street property would be used as a rental that year. The Howard Street property reported earning more than $115,000 in gross rent on Manafort's 2015 tax returns.
Treating it as a rental property for tax purposes allowed Manafort to reduce his tax obligations, Laporta said.
Why this matters: Prosecutors have alleged Manafort misled the bank by falsely stating the property was a second home to get a better interest rate, instead of revealing he was renting it out through Airbnb. 
"A second home [interest] rate is typically better than a rental" property, Laporta explained. 
3:57 p.m. ET, August 3, 2018
Manafort accountant on falsifying loan amount: "I very much regret it"
"I very much regret it," accountant Cindy Laporta said on the witness stand Friday as she described how she knew her firm falsified a loan amount at the request of Rick Gates to help Paul Manafort pay less in taxes. 
The loan on the books was for $900,000 from a shell company called Telmar Investments Ltd. Gates had asked her colleagues to fudge that number in September 2015 up to that amount. 
The tax return Laporta ultimately filed for Manafort for 2014 was wrong. What she did was "wrong," Laporta said.
Reporting a fake amount allowed Manafort to pay less in taxes, she said.
When asked why she went along with the false loan amount, Laporta explained, "I had a couple of choices at that point. I could have refused to file a return," which would have opened her firm up to legal risk. 
Or, "I could have called Mr. Manafort and Rick Gates liars."
But Manafort was a longtime customer, so she chose to do neither, and KWC filed the tax return.
3:43 p.m. ET, August 3, 2018
Rick Gates fudged loan amounts to help Manafort on his taxes, accountant testifies
Accountant Cindy Laporta described to the jury on Friday how tax professionals from her firm inappropriately discussed changing the amount of a loan on their books for Paul Manafort.
Manafort's deputy Rick Gates suggested in an email in September 2015 raising the amount of a loan by several hundred thousand dollars. That's when former KWC accountant Conor O'Brien told Gates, "The loan amount may need to be changed."
Ultimately, the accountants listed the loan at $900,000. 
"It resulted in a tax amount due that Rick said could be paid by Mr. Manafort," Laporta testified. 
Prosecutors did not specify which entity extended the "loan" to Manafort. Several times during the trial, prosecutors have pointed out how loans from Manafort and his shell companies were forgiven without ever being paid down. 
Loans are taxed at a different rate than income.
"It was not appropriate. You can't pick and choose what's a loan and what's income," she said.
Laporta has immunity from prosecution in order to provide testimony, and she acknowledged she could be charged with perjury if she lies on the stand. O'Brien is also scheduled to take the stand, and also has immunity.
3:28 p.m. ET, August 3, 2018
Why Manafort's accountant got immunity to testify against him
Prosecutors revealed in court this afternoon that accountant Cindy Laporta was testifying as part of an immunity agreement.
Laporta explained: "Because I prepared tax returns and communicated with banks based on information (received from) Manafort and (his former deputy Rick) Gates."
The judge interrupted to prevent Laporta from giving her opinion about the veracity of the information. 
During her testimony, Laporta was asked by prosecutors about two loans Manafort said he had received from two foreign entities that were described as clients of his consulting business.  
"I had not seen that before," Laporta told the jury. "It was a concern."
One of the loans was for $900,000 and the second was for $1.5 million.
Laporta said she did not see all the supporting documents and saw only one page or "two at most." 
The prosecutor asked if Laporta was concerned about the representations she had received about the loan. She said she was.
Laporta was also asked if she believed the representations. "No," Laporta said.