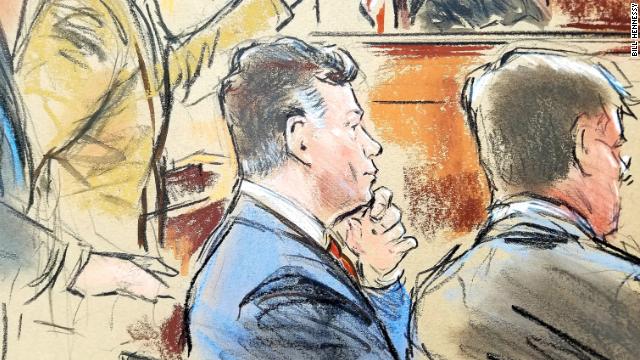 Maximilliam Katzman told the jury Wednesday that Paul Manafort was the only client of high-end men's boutique Alan Couture to pay with international wire transfers. 
Katzman confirmed documents that show incoming international wire transfers from Manafort's companies for thousands of dollars worth of clothing. The clothing was custom made for Manafort. 
In one email, Manafort wrote to the clothing boutique, "You will be receiving an email for the amount due from Leviathan," his foreign shell company.
During his testimony, Katzman, who was manager at his father's store Alan Couture, described several invoices for Manafort:
Manafort bought four suits and two trousers for $15,195, according to one invoice, for instance, Katzman said.
In total, Manafort spent on average $100,000 with the store every year from 2010 to 2012. In 2013, Manafort spent $443,160 at the store, Katzman said.
After he said Manafort was an important client, Judge T.S. Ellis asked Katzman if all of Alan Couture's clients were important. "I don't want to answer that," Katzman said, to much laughter in the courtroom. 
He finished testifying around 2:15 p.m. ET.
Ronald Wall, the longtime chief financial officer of another exclusive men's clothing boutique, House of Bijan, is now on the stand.