The Manafort trial: Guilty on 8 counts
12:29 p.m. ET, August 1, 2018
Will Gates testify in Manafort trial? That's an open question.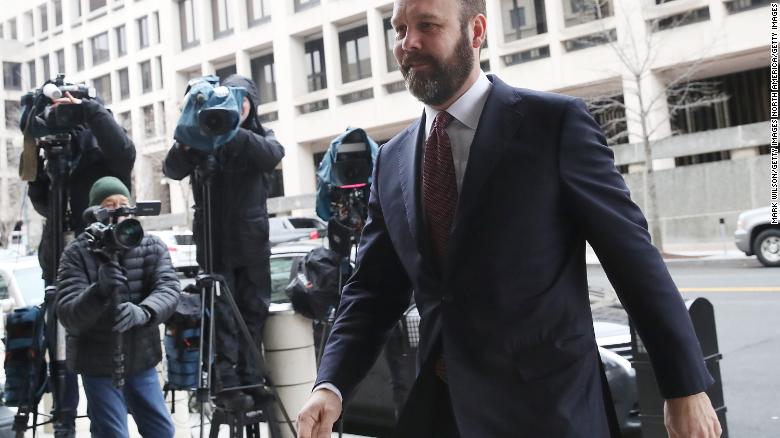 Prosecutors opened the door to the possibility that Rick Gates may not testify at Paul Manafort's trial, prosecutors said on Wednesday, after two days of the defense team attacking the supposed "star witness."
"He may testify in this case, he may not," prosecutor Uzo Asonye said in court with the jury present Wednesday.
Asonye added his team is always reevaluating whether to call a witness or not, depending on how the case is going and timing. He then quickly backtracked on his statement -- adding that he didn't mean to suggest Gates wouldn't testify.
Gates is on the witness list and played a central role in both sides' summaries of their cases, which they presented Tuesday afternoon. Prosecutors have said they have a broad swath of people planned on their witness list, not just Gates.
Judge T.S. Ellis has tried to hurry prosecutors along all day as prosecutors used an FBI agent to walk the jury through documents found in Manafort's home. Ellis has repeatedly reminded the prosecution they should bring witnesses to testify who have first-hand knowledge of Manafort's spending.
Ellis said, "If you're to call Mr. Gates, this is a waste of time," referring to FBI agent Matthew Mikuska's testimony about a memo titled "Gates agenda" that appeared to be a strategy memo from 2013.
And then this happened: During the back-and-forth about whether Gates will testify, Ellis noted the flurry of journalists who left the courtroom, saying that they "scurried out of here like rats out of a sinking ship."
12:15 p.m. ET, August 1, 2018
Judge blocks prosecutors from showing the jury photos of luxury goods
If photos of Paul Manafort's lavish spending habits are the emotional center of prosecutors' case, the jury isn't yet seeing it.
Mr. Manafort is not on trial for having a lavish lifestyle," Judge T.S. Ellis said to prosecutor Uzo Asonye with the jury out of the room.
The jury has not yet seen today photos of the luxury clothing, watch and other items that Manafort allegedly bought with hidden Ukrainian consulting money because Ellis keeps stopping prosecutors from putting the photos they have on screens in the courtroom. 
Day two of Manafort's criminal trial so far has been a dance between prosecutors and the defense team and judge over what evidence they may use to prove Manafort spent his allegedly untaxed income on personal purchases. Ellis in particular has asserted his control over the prosecutors' case. (The judge previously expressed his distaste for the Special Counsel Office's approach to the case at a court hearing before the jury trial convened.) 
So what has the jury seen? Ellis has let the prosecutors show written documents like ledgers, receipts, invoices to the jury with Manafort's name on them.
12:04 p.m. ET, August 1, 2018
Trump asks Twitter who had it worse: Al Capone or Paul Manafort
Trump posed a question to his Twitter followers on Wednesday: Who was treated worse, "legendary mob boss, killer and 'Public Enemy Number One'" Al Capone or "political operative" Paul Manafort?
The President made a similar comparison in his July 17 interview with Fox News' Sean Hannity.
"Paul Manafort, who clearly is a nice man. You look at what is going on with him. It's like Al Capone. It's just a sad thing," he said last month.
The tweet was one of multiple this morning from Trump's account referencing collusion.
11:23 a.m. ET, August 1, 2018
Manafort's name was on loan documents, FBI agent testifies
Matthew Mikuska, an FBI agent who searched Manafort's Alexandria, Virginia, apartment for business documents and other evidence last July, told the jury that Manafort's name was on several documents showing millions of dollars in loan agreements and wire transfer invoices.  
Why this matters: This is the first moment in the trial when prosecutors have gotten to the meat of their argument — that Manafort knowingly signed several kinds of false financial documents.
Mikuska, questioned by prosecutor Greg Andres, has shown the jury several of the documents found in the search of Manafort's apartment. Here's what some of them are:
One document seized during the search was a loan agreement with Banc of California with Manafort listed as the applicant. This bank is among the financial institutions victimized by Manafort's alleged bank fraud. 
Another document appears to show a wire transfer with Manafort's name on it with a $3 million balance. That document, also seized in the raid, said "wire into our account," Mikuska said. 
Other documents with Manafort and his wife Kathleen's names on them involve First Nationwide Title insurance and Federal Savings Bank for a property Manafort purchased in Brooklyn. (Note: Kathleen Manafort is not charged with a crime and has attended every hearing for Manafort as a spectator. She is in the courtroom today.)
11:10 a.m. ET, August 1, 2018
Why Robert Mueller may scrutinize Trump's tweet calling on Sessions to end the probe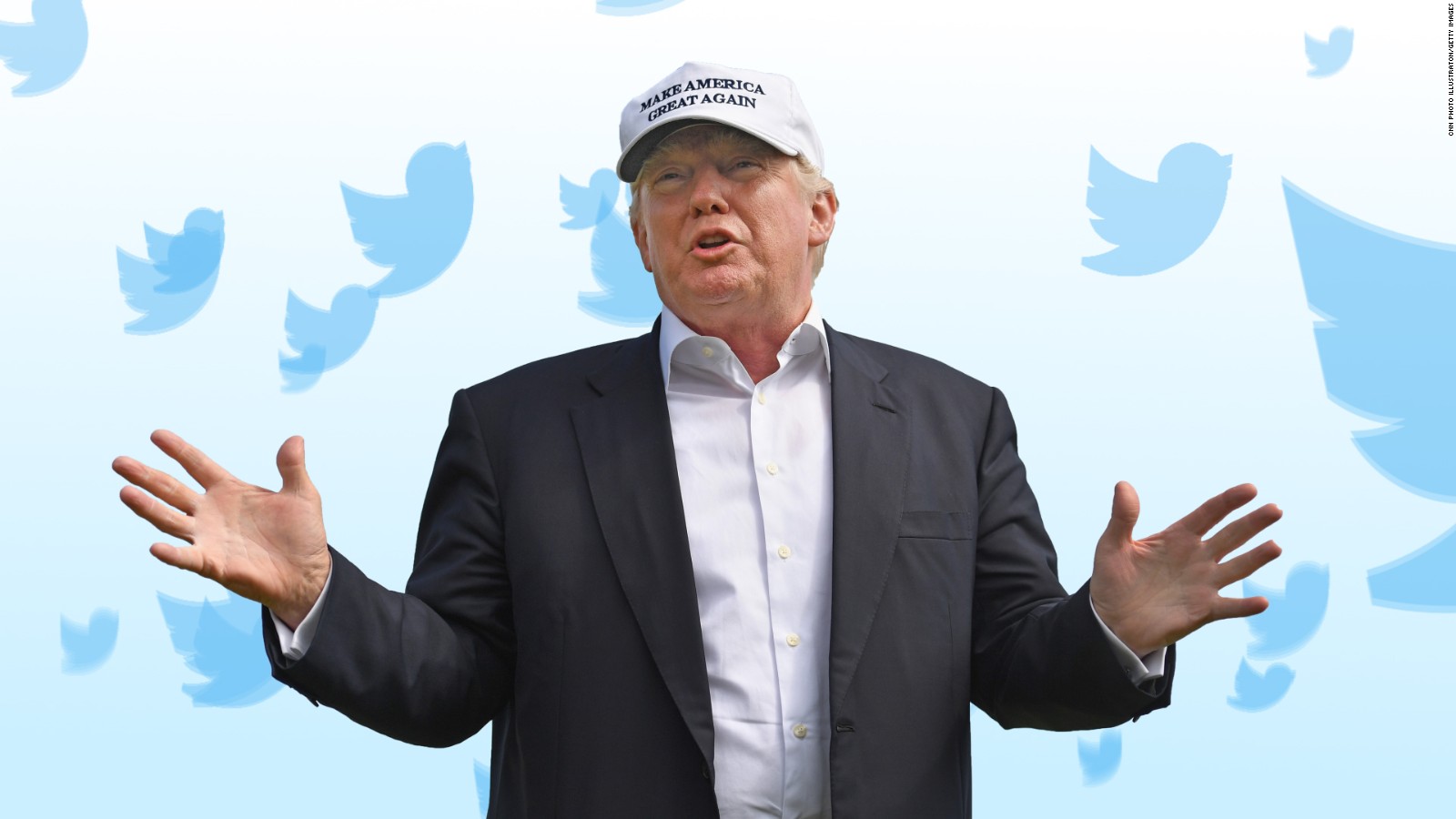 A central focus of Mueller's investigation is whether Trump has obstructed justice in the Russia investigation, and Wednesday's tweet could be scrutinized by the special counsel's team.
What Trump tweeted:
Citing three people briefed on the matter, The New York Times reported last month that Mueller is reviewing Trump's tweets as well as "negative statements" made by the President related to the attorney general and former FBI director James Comey, whom Trump abruptly fired last year.
California Rep. Adam Schiff, the top Democrat on the House Intelligence Committee, raised the question on Twitter Wednesday shortly after Trump's remark.
Schiff wrote:
"The President of the United States just called on his Attorney General to put an end to an investigation in which the President, his family and campaign may be implicated. This is an attempt to obstruct justice hiding in plain sight. America must never accept it."
10:56 a.m. ET, August 1, 2018
FBI agent testifies Manafort raid was not a no-knock raid
An FBI agent who raided Paul Manafort's home last year testified that the FBI knocked three times before entering his condo in Washington's Northern Virginia suburbs.
FBI agent Matthew Mikuska said that he and other agents gathered outside Manafort's door, then knocked on three separate occasions and announced that the FBI was there to execute a search warrant.
When nobody answered the door, the agents used a key that they already had and entered the condo, Mikuska said. When they walked in, they saw Manafort standing nearby. 
The raid occurred shortly after 6 a.m., Mikuska said. 
Some news reports shortly after the July 2017 search suggested that it was a "no-knock raid." Mikuska's testimony on Wednesday disputed these reports.
Prosecutors already said in earlier court filings that the raid was not a "no-knock raid."
Watch how CNN reported on the raid at the time:
10:46 a.m. ET, August 1, 2018
Daniel Rabin's testimony concludes, FBI agent Matthew Mikuska up next
Political TV ad consultant Daniel Rabin's testimony concluded 30 minutes after it began with a hard pivot by the defense team toward Rick Gates. 
What this means: The testimony is yet another sign that the defense plans to blame Manafort's alleged criminal financial enterprise on his former deputy.
After prosecutor Greg Andres asked Rabin about the extent of his work in Ukraine with Manafort for former President Viktor Yanukovych, Westling asked Rabin whom he sent invoices for his Ukrainian TV ad work to at Paul Manafort's company.
Rabin said they first went to an assistant at the company, then to Gates. "Sounds like he handled a lot of logistics and business issues," Westling said. 
"That's correct," Rabin responded. 
Rabin also testified that Manafort himself paid him by bank wires and other forms of payment for his work, and at one point Manafort asked Rabin to attend a speech of the Ukrainian Party of Regions billionaire backer Rinat Akhmetov.
The second witness of the day, FBI agent Matthew Mikuska, is now testifying.
10:32 a.m. ET, August 1, 2018
Political consultant Daniel Rabin takes the stand to speak about his work in Ukraine
Around 9:50 a.m. ET, Daniel Rabin -- a political TV ad consultant -- was the first witness to take the stand on Day 2 of the trial.
Rabin is largely speaking about his work in Ukraine with Manafort for former Ukrainian President Viktor Yanukovych and his political party, the Party of Regions.
Rabin previously worked alongside Manafort and Tad Devine, who testified yesterday, also about Manafort's work in Ukraine. 
Before questioning began, prosecutor Greg Andres told the judge the witnesses were testifying so they could establish for the jury the extent of the work Manafort did in Ukraine, up until Yanukovych's ouster in 2014.
Yanukovych has since fled to Russia.
Rabin, whose work like Devine's has largely been for Democrats in the US, is more soft-spoken on the stand than yesterday's witness, his former colleague.
2:29 p.m. ET, August 1, 2018
Trump tweets on Manafort: "Why didn't government tell me that he was under investigation"
Trump took to Twitter Wednesday morning where he appeared to downplay his connections to Manafort -- saying the former Trump campaign chairman worked for him "for a very short time."
"Why didn't government tell me that he was under investigation," he tweeted, noting that the charges Manafort faces "have nothing to do with collusion."
He continued his tweet-spree in another post, writing that questions surrounding Russian collusion with his presidential campaign are a "total hoax."