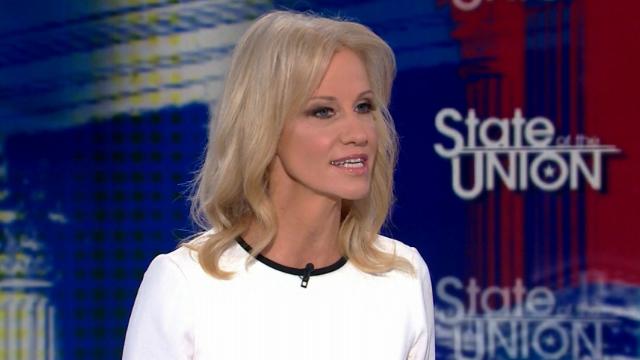 Just moments before Trump began tweeting attacks on Christine Blasey Ford's claim that she was sexually assaulted by Brett Kavanaugh, Counselor to the President Kellyanne Conway told reporters said "there's no reason" to attack Ford.
After appearing on New Day this morning, Kellyanne Conway spoke with reporters on the North Lawn of the White House and answered questions on Kavanaugh and Ford.
"There's no reason to attack her," Conway said.
She continued: "The President is defending his nomination to the United States Supreme Court as a man of character, integrity, impeccable academic and judicial qualifications … The President is defending his nominee, but that nominee needs to defend himself against what he says are uncategorical and unequivocally false allegations."
Just after that, Trump tweeted that Kavanaugh is being "assaulted" and suggested that Ford would have filed charges immediately after the alleged attack if it "was as bad as she says." He also questioned why the FBI wasn't involved decades ago, when the alleged assault occurred.
Here are the tweets: