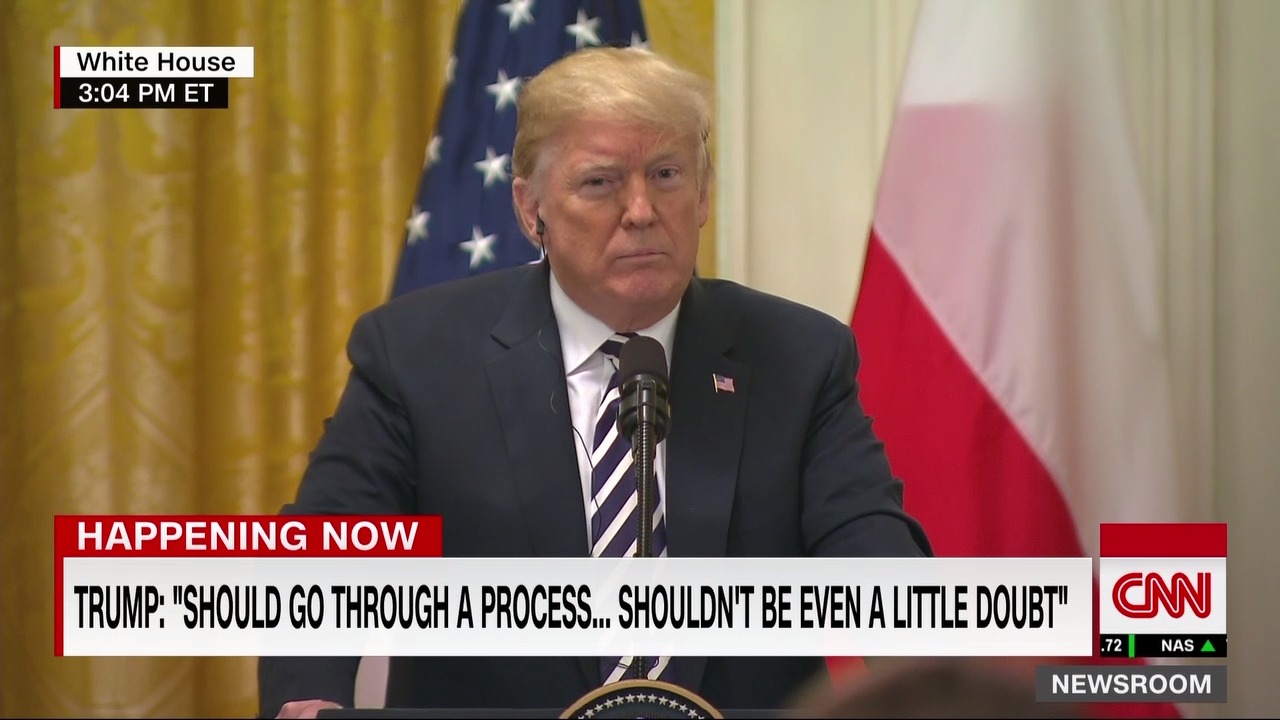 President Trump defended his Supreme Court nominee Brett Kavanaugh, saying he feels "terribly" for the judge and his family in the wake of sexual assault allegations against him.
"I feel so badly for him that he is going through this to be honest with you. I feel so badly for him. This is not a man that deserves this," Trump said at a news conference Tuesday. "Honestly I feel terribly for him, for his wife who is an incredible lovely woman. And for his beautiful young daughters. I feel terribly for them." 
He mentioned Kavanaugh's accuser, Christine Blasey Ford, once — but not by name. He also did not express any sympathy for her.
"Hopefully the woman will come forward, state her case," Trump said.
Watch: