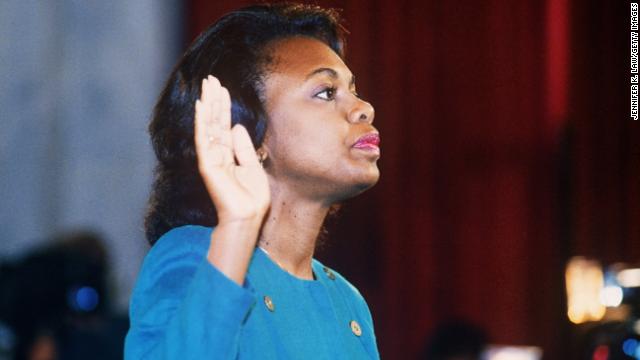 As Christine Blasey Ford's lawyers insist the FBI investigate her claims of sexual assault against Brett Kavanaugh, here is a look back at how the FBI investigation into Anita Hill's sexual harassment allegations against Clarence Thomas came about.
Clarence Thomas underwent his initial hearings before the Senate Judiciary Committee in early September 1991.
Anita Hill says she spoke with the Judiciary Committee in "early September," and that an FBI investigation was suggested to her on Sept. 20, 1991. 
On Sept. 23, 1991, allegations of harassment were brought to the attention of the Senate Judiciary Committee, which immediately informed the White House, according to a statement from then-deputy press secretary Judy Smith.
Upon learning of the allegations, the White House "promptly directed the FBI to conduct a full, thorough and expeditious investigation," according to the statement.
Three days later, on Sept. 26, 1991, the FBI completed its investigation, and a report was submitted to the White House and the Judiciary Committee. The White House deemed the allegations "unfounded."
On Oct. 6, 1991, Nina Totenberg of NPR obtained a copy of the FBI report and reported on the allegations, the first time the public became aware of the story.
On Oct. 11, 1991, Hill begins her testimony during Thomas' Senate confirmation hearing.