Supreme Court nominee faces sexual assault allegation
9:39 a.m. ET, September 17, 2018
Kavanaugh denies the assault occurred, and the White House stands behind him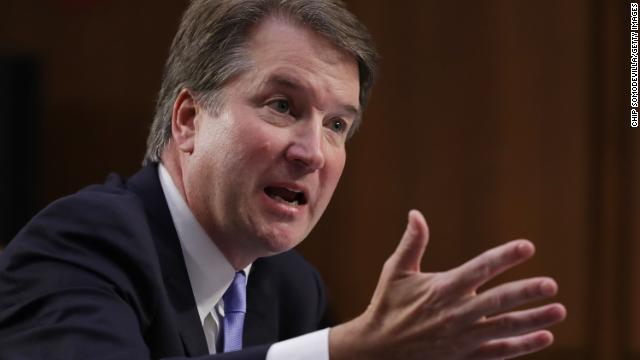 In a statement on Friday, Kavanaugh denied the reported allegations that while at a party during his time in high school, he pushed a woman into a room, locked the door to the room along with another male and tried to take off the woman's clothes. 
"I categorically and unequivocally deny this allegation. I did not do this back in high school or at any time," his statement said.
The White House has reiterated that it believes him. "On Friday, Judge Kavanaugh 'categorically and unequivocally' denied this allegation. This has not changed. Judge Kavanaugh and the White House both stand by that statement," White House spokesperson Kerri Kupec said in a statement.
Asked how Kavanaugh is doing since the allegation came forward, a source close to Kavanaugh says, "He remains steadfast in his denial and is determined not to let a single, unverified allegation overshadow his long judicial record and his lifetime of public service. He is buoyed by the immediate outpouring of support from lifelong friends, including 65 women who knew him in high school and signed a letter on Thursday attesting to his character after initial news reports of the allegation."
9:28 a.m. ET, September 17, 2018
Republican senators weigh in on delaying Kavanaugh vote
Three Republican senators have weighed in on postponing a vote on Brett Kavanaugh's Supreme Court nomination until they hear more from the woman accusing Kavanaugh of sexual assault.
Sens. Jeff Flake and Bob Corker both say the Senate Judiciary Committee should not vote on Kavanaugh's nomination until they talk to his accuser, and Sen. Lisa Murkowski said the committee might have to consider delaying the vote, according to reporting by CNN and other news organizations.
Sen. Jeff Flake: "I've made it clear that I'm not comfortable moving ahead with the vote on Thursday if we have not heard her side of the story or explored this further," the Arizona senator told the Post. Flake did not say to the Post what form the communication with Ford should take or how he plans to vote. He told Politico, "We need to hear from her. And I don't think I'm alone in th
Sen. n. Bob Corker also believes Kavanaugh's accuser should be heard out before the Judiciary Committee votes on his nomination, the Tennessee senator's spokesperson, Micah Johnson, said in a statement to CNN. Corker, however, does not sit on the panel.n. n. Lisa Murkowski: When asked if the committee should consider delaying the vote this week, Murkowski told CNN, "Well, I think that might be something they might have to consider, at least having that discussion. This is not something that came up during the hearings. The hearings are now over, and if there is real substance to this, it demands a response. That may be something the committee needs to look into."
Why they matter: Senate Republicans hold a 51-49 majority and cannot afford two or more Republicans voting against Kavanaugh's nomination unless they pick up votes from Democrats. Alaska's Murkowski and Maine Republican Sen. Susan Collins are two key GOP swing votes. Flake sits on the Senate Judiciary Committee and was the first Republican to join Democrats in urging a delay in the committee vote.
9:22 a.m. ET, September 17, 2018
Here's what the accuser said in her letter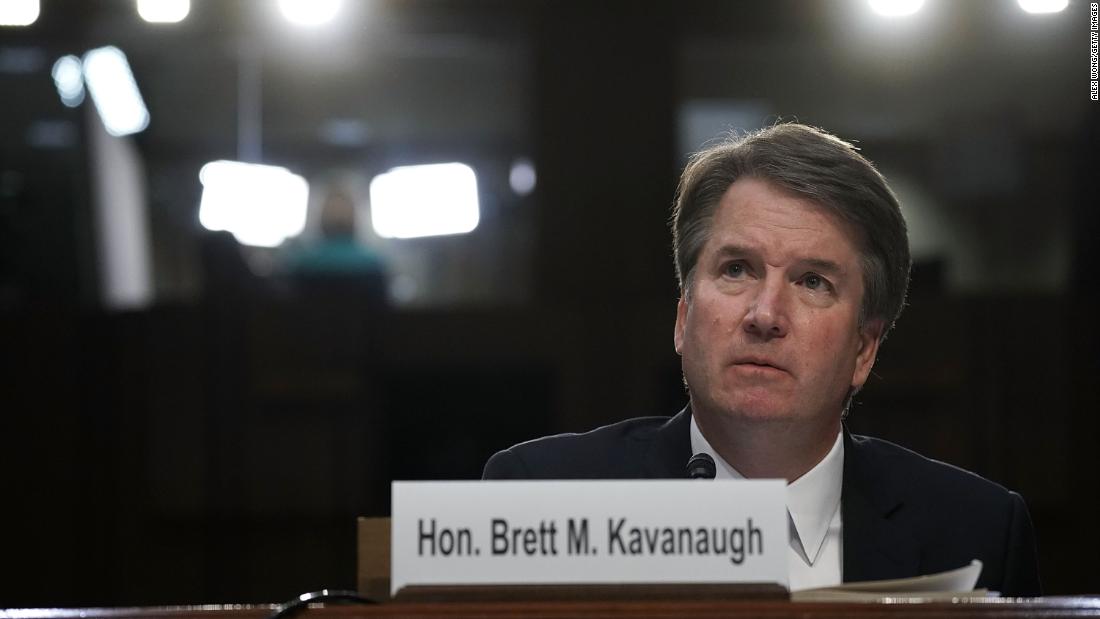 CNN was not provided a copy of the letter sent to Feinstein, but a source who had the letter read the contents of a redacted version to CNN, in which California professor Christine Blasey Ford detailed her allegations of sexual assault.
She wrote to Feinstein that had "received medical treatment regarding the assault" and said she expected it to remain confidential as she felt compelled to say something.
"Kavanaugh physically pushed me into a bedroom as I was headed for a bathroom up a short stairwell from the living room," read the letter. "They locked the door and played loud music precluding any successful attempt to yell for help. Kavanaugh was on top of me while laughing with REDACTED, who periodically jumped onto Kavanaugh. They both laughed as Kavanaugh tried to disrobe me in their highly inebriated state. With Kavanaugh's hand over my mouth I feared he may inadvertently kill me."
The letter, as read to CNN, said the woman had "not knowingly seen Kavanaugh since the assault," but had seen the other person once, and that he "was extremely uncomfortable seeing me."
"It is upsetting to discuss sexual assault and its repercussions, yet I felt guilty and compelled as a citizen about the idea of not saying anything," the letter read.
Going through the allegation she had made in her letter, Ford told the Post that Kavanaugh and his friend were drunk at the time and that he put his hand over her mouth when she tried to scream.
"I thought he might inadvertently kill me," Ford said. "He was trying to attack me and remove my clothing."
9:21 a.m. ET, September 17, 2018
The power of a named accuser: Kavanaugh's future now hangs in the balance
Brett Kavanaugh's accuser now has a name, and the Republican Party's bid to swiftly lift him onto the Supreme Court seems to be spinning out of control.
The emergence of California professor Christine Blasey Ford unleashed a frenetic sequence of events Monday that threatened to unravel the confirmation process of President Donald Trump's nominee, who had seemed on a smooth glide path to becoming the man to enshrine a conservative majority for a generation.
Democrats demanded that Kavanaugh's confirmation process should be put on hold pending an investigation. Even some Republicans conceded the issue needed to be addressed before things go further. A planned vote in the Senate Judiciary Committee on Thursday on the nomination now appears to be at some risk of slipping.
Ford's gambit looked set to provoke the kind of spectacle triggered by attorney Anita Hill's harassment claims against Clarence Thomas during his confirmation process in 1991. If so, it will elevate the debate on Kavanaugh from a Washington squabble to a national zeitgeist moment.
The showdown will unfold amid the still-unsettled politics of the #MeToo movement, which has transformed the way allegations by women of sexual harassment by now-powerful men, even from decades ago, are viewed by society. But it also takes place at a pivotal moment for the conservative movement, which is within reach of a goal it has pursued for decades of cementing a majority on the Supreme Court at a time of key rulings on issues like abortion, same-sex marriage and the role of religion in American life.