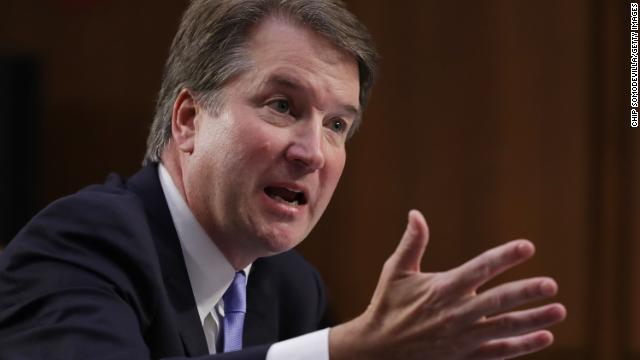 In a statement on Friday, Kavanaugh denied the reported allegations that while at a party during his time in high school, he pushed a woman into a room, locked the door to the room along with another male and tried to take off the woman's clothes. 
"I categorically and unequivocally deny this allegation. I did not do this back in high school or at any time," his statement said.
The White House has reiterated that it believes him. "On Friday, Judge Kavanaugh 'categorically and unequivocally' denied this allegation. This has not changed. Judge Kavanaugh and the White House both stand by that statement," White House spokesperson Kerri Kupec said in a statement.
Asked how Kavanaugh is doing since the allegation came forward, a source close to Kavanaugh says, "He remains steadfast in his denial and is determined not to let a single, unverified allegation overshadow his long judicial record and his lifetime of public service. He is buoyed by the immediate outpouring of support from lifelong friends, including 65 women who knew him in high school and signed a letter on Thursday attesting to his character after initial news reports of the allegation."