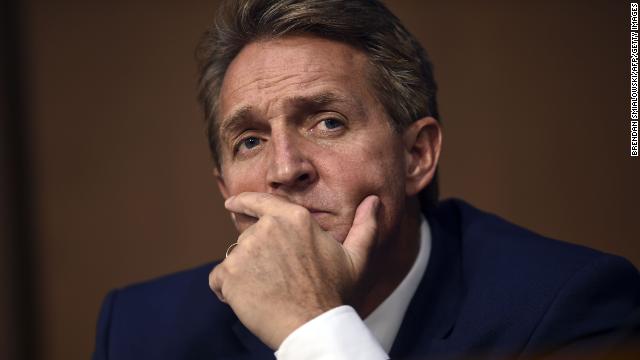 GOP Sen. Jeff Flake said if Brett Kavanaugh's accuser Christine Blasey Ford fails to appear at the hearing scheduled for Monday, he would support his party's push to move forward on a vote on Kavanaugh's nomination. 
"I think we'll have to move to the markup," he tells CNN.
Flake said he's hopeful Ford will accept the committee's invitation and speak at the hearing.  
"I hope she does. I think she needs to be heard," Flake said.