Brett Kavanaugh nomination faces delay
9:43 a.m. ET, September 28, 2018
Jeff Flake's friend in the Senate got emotional when he heard he's voting yes
Democratic Sen. Chris Coons was just informed of Sen. Jeff Flake's intended yes vote as he was going into the Judiciary Committee.
His first response was: "Oh f--k"
He got very emotional and was silent for a few seconds. "I deeply respect..." he started. Then he paused.
"We each make choices for our own reason. I'm struggling, sorry."
Coons and Flake are good friends.
9:39 a.m. ET, September 28, 2018
Women confront Jeff Flake in elevator over Kavanaugh vote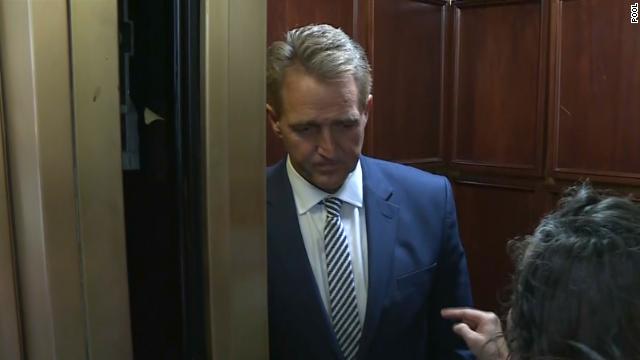 In a surreal moment that was aired live on national television, two women, who said they were sexual assault survivors, confronted Sen. Jeff Flake in an elevator moments after he announced that he would vote to confirm Brett Kavanaugh.
One woman told Flake that he is "telling all women that they don't matter, that they should just stay quiet, because if they tell you what happened to them you are going to ignore them."
She added, "That's what you're telling all of these women. That's what you're telling me right now. Look at me when I'm talking to you. You are telling me that my assault doesn't matter."
The second woman added, "You are allowing someone unwilling to take responsibility for his own actions and unwilling to hold the harm he has done to one woman, actually three women, and not repair it."
Watch the moment:
9:30 a.m. ET, September 28, 2018
Jeff Flake will vote to confirm Kavanaugh
Sen. Jeff Flake, one of the key senators we've been watching, says he'll vote yes on Brett Kavanaugh's Supreme Court nomination.
"After hearing more than 30 hours of testimony from Judge Kavanaugh earlier this month, I was prepared to support his nomination based on his view of the law and his record as a judge. In fact, I commented at the time that had he been nominated in another era, he would have likely received 90+ votes," he said in a statement.
Here's the full statement: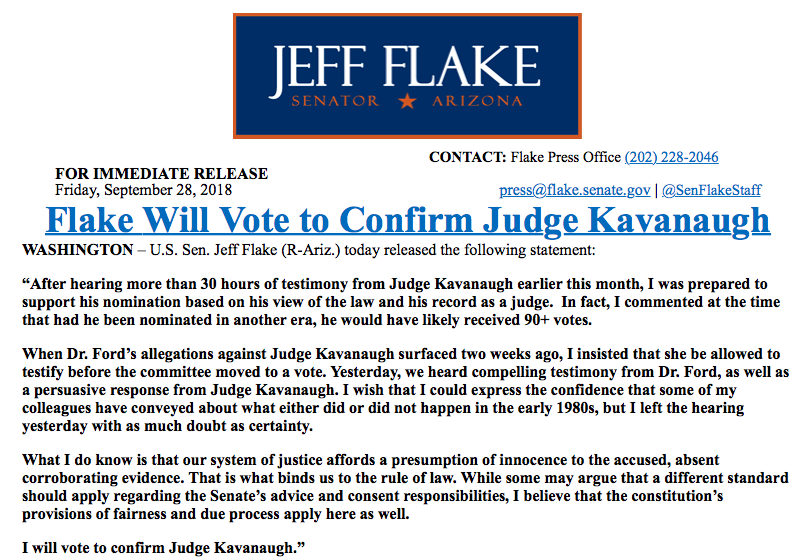 9:24 a.m. ET, September 28, 2018
What comes next for Kavanaugh's nomination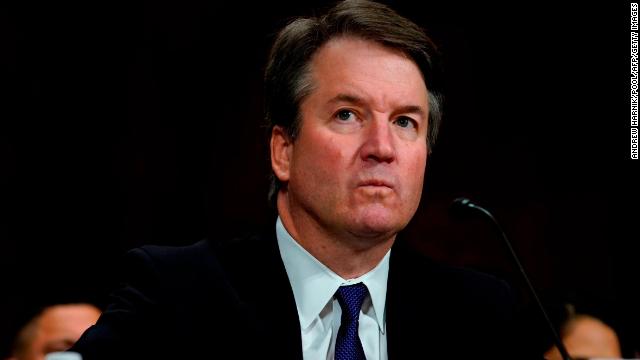 During an intense, day-long hearing Thursday, California professor Christine Blasey Ford testified that Supreme Court nominee Kavanaugh sexually assaulted her while they were both teenagers in the early 1980s. Kavanaugh later offered a vociferous and emotional defense, alternately shouting and tearing up on national television.
Now that the testimony is over, here's what comes next for his nomination:
The Senate Judiciary Committee is meeting today at 9:30 a.m. ET today to vote on Supreme Court nominee Brett Kavanaugh's nomination.
GOP senators told reporters that the first procedural vote will take place on the Senate floor Saturday.
GOP leaders had pushed for a full Senate vote on Tuesday.
9:14 a.m. ET, September 28, 2018
A painful hearing lays bare nation's political flaws
A searing day when two lives were torn apart on live television left a divided America facing more fundamental questions than whether Brett Kavanaugh should sit on the Supreme Court.
The Senate hearing meant to find the truth about Christine Blasey Ford's accusation that President Donald Trump's nominee assaulted her in the 1980s degenerated into one of the most distasteful political spectacles in many years.
What did or didn't happen at a teenage house party in the Washington, DC, suburbs is now playing out 36 years later in an improbable twist of history. For both the accuser and the accused, it is a personal tragedy.
But it is a national tragedy that the confirmation process has exposed a ruptured political system utterly unable to find consensus over an issue as serious as an alleged sexual assault, even in the #MeToo era.
Instead of showing how far Washington has come in understanding the quintessential challenges of an experience many women know but few talk about, Thursday's showdown showed how far it has to go.
Keep reading: A painful hearing lays bare nation's political flaws
9:06 a.m. ET, September 28, 2018
Republicans don't (currently) have the votes to get Kavanaugh on the Supreme Court
Senate Republicans, with the strong support of the White House, are pushing forward with Brett Kavanaugh's Supreme Court nomination.
However, they do not currently have the votes to confirm him, per multiple senior aides and senators. But GOP leaders see a path to the 50 votes needed to confirm Kavanaugh, so they're going to gamble with a damaged nominee viscerally opposed by Democrats. 
The Bottom line: GOP leaders have 48 solid yes votes. They need two more to guarantee Kavanaugh's confirmation (with Vice President Mike Pence breaking a 50-50 tie.)
There are three Republicans and three Democrats who are very much in play to be yes votes. All could eventually come on board. But notably: aides have made clear none of those six have made any commitments yet on how they will vote. Republican leaders are quite literally in the dark at this moment. 
Here are the six undecided senators we're watching:
Republican Sen. Susan Collins
Republican Sen. Lisa Murkowski
Republican Sen. Jeff Flake
Democratic Sen. Joe Manchin
Democratic Sen. Heidi Heitkamp
Democratic Sen. Joe Donnelly 
9:06 a.m. ET, September 28, 2018
Sarah Sanders doesn't say if White House believes they have the votes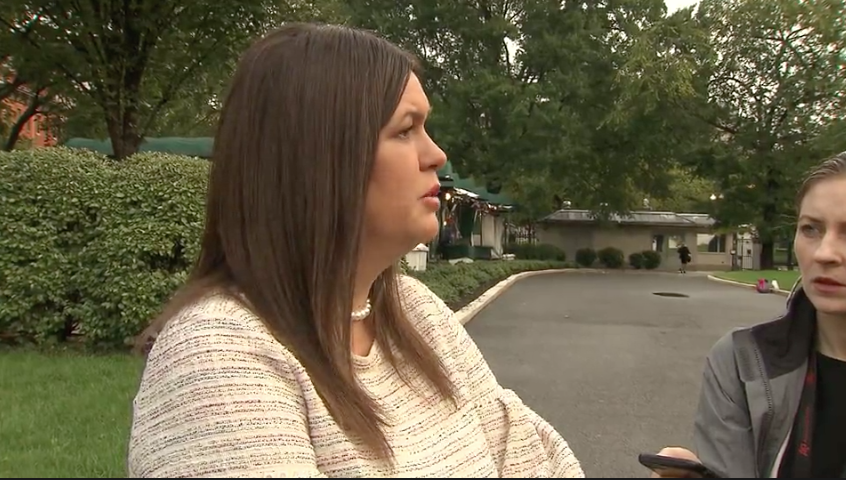 White House Press Secretary Sarah Huckabee Sanders did a brief gaggle with reporters this morning on the White House driveway, following her morning show appearances. Here are a few key things she said:
Do you have the votes?: "I think it's less about whether the President has the votes, but can America get what it's asked for, which is a vote. Certainly, we think Judge Kavanaugh deserves that."
On Graham: "I don't think anybody could lay out a better or more compelling case than he did on why it's important to move forward with a vote and confirm Judge Kavanaugh."
On testimony: "He felt like Judge Kavanuagh, his testimony was powerful, was riveting. It was honest. Certainly, I think all of America thought Dr. Ford's testimony was compelling and I believe something likely happened to this woman, but not at the hands of Judge Kavanaugh. And I think Judge Kavanuagh laid out not just a very compelling testimony by a corroborated one. He had a number of things and individuals and statements that backed up what he said."
On the American Bar Association: "What we've said before is that he's been through 6 different background investigations by the FBI and having gone through one of those myself I know how thorough the process is. They knock on your neighbor's door, they talk to your classmates from everything back to elementary school, high school, college. At no point has this ever happened. And there's a process this goes through and it went through it yesterday."
On prosecutor: "I think all of the questions that needed to be asked yesterday were. It was less about who asked the questions and more about who was giving the answers."