10:34 a.m. ET, September 7, 2018
Cornyn tweets that Booker should be investigated by the Senate Ethics Committee 
Senator John Cornyn tweeted the following about Senator Corey Booker's decision to release confidential documents related to Kavanaugh (he included a link to a video).
Booker said at the time "I'm knowingly violating the rules. Sen Cornyn has called me out for it."
Now, Cornyn is suggesting the Ethics Committee should investigate:
In follow-up tweets, Cornyn explained why:
The Senate Select Committee on Ethics is authorized to receive and investigate allegations of improper conduct which may reflect upon the Senate, violations of law, violations of the Senate Code of Official Conduct and violations of rules and regulations of the Senate recommend disciplinary action; recommend additional Senate rules or regulations to insure proper standards of conduct; and report violations of law to the proper federal and state authorities.
10:33 a.m. ET, September 7, 2018
Kavanaugh hearing resumes for its final day. Here's what to expect.
The Kavanaugh hearing resumed at 9:30 a.m. this morning after two days of grueling testimony, that were marked by protests over provided documents from Democrats and members of the public concerned about how Kavanaugh might rule on cases related to abortion and healthcare.
Today, however, will be a little different. For starters, Kavanaugh won't be in the hot seat. Instead, several panels of witnesses, including a Parkland survivor as well as John Dean, the Watergate era White House Counsel, will testify on (or, for some, against) his behalf.
10:47 p.m. ET, September 6, 2018
Here's what happened on Day 3 of the Kavanaugh hearing
The public questioning portion of Supreme Court nominee Brett Kavanaugh's confirmation hearing has concluded.
The hearing is scheduled to resume at 9:30 a.m. ET Friday, with testimony from more than two dozen witnesses.
Here are a few things that happened today:
Committee confidential documents released: This morning, Sen. Cory Booker said he was releasing "committee confidential" documents related to racial profiling. Booker claimed in doing so he was putting his position on the line, saying "And I understand that the penalty comes with potential ousting from the Senate."
The GOP response: Sen. Chuck Grassley and Bill Burck, a former Bush lawyer who has shepherded the clearing and providing of Bush administration documents related to Kavanaugh to the Senate Judiciary Committee, issued separate statements explaining that the documents had been cleared the night before and that Democratic senators, including Booker, were notified "before they spoke today." But Booker continued to release emails throughout the day and into the evening during the course of the hearing.
The Roe v. Wade email: Kavanaugh downplayed a newly released email showing him commenting on Roe v. Wade while working in the White House. Kavanaugh said he was simply questioning the accuracy of a colleague's interpretation of the scholarly opinion around the case. He went on to call Roe v. Wade "an important precedent" that has "been reaffirmed many times."
Kavanaugh on views of indicting a sitting president: The Supreme Court nominee assured the senators that he had "an open mind" regarding the constitutionality of criminally investigating or indicting a sitting president after being pressed on the issue by Booker.
What Trump said: President Trump continued his praise of Kavanaugh at a rally in Montana on Thursday evening. "As you saw this week, the Senate is now considering a truly exceptional nominee for the United States Supreme Court, Judge Brett Kavanaugh," he continued, calling Democrats' actions "sick."
10:25 p.m. ET, September 6, 2018
Grassley praises Kavanaugh as he concludes open portion of questioning 
Sen. Chuck Grassley, a Republican from Iowa, wrapped up the public session with Judge Brett Kavanaugh and said the committee will reconvene in a separate room for a closed session with the Supreme Court nominee.
"You made a powerful and convincing case for Senate confirmation and your answers have been compelling and credible," he told Kavanaugh.
What to expect tomorrow: Grassley said the committee will hear from four panels of witnesses, including from the American Bar Association and 13 majority and 13 minority witnesses. 
10:14 p.m. ET, September 6, 2018
Kavanaugh won't discuss his personal views on gay marriage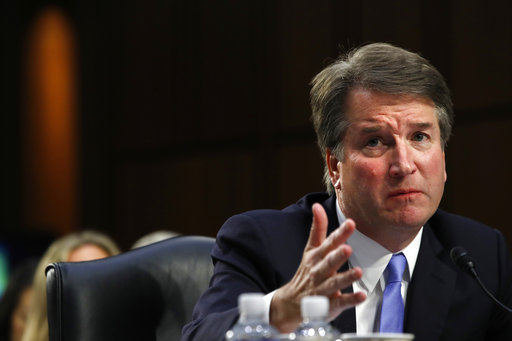 Judge Brett Kavanaugh would not reveal his personal views on gay marriage, repeatedly rebuffing the query from Sen. Cory Booker and referring to Supreme Court precedent.
He also said he had never officiated a gay wedding.
"I am a judge, I apply the law," he said. "The law of the land protects that right as dictated by the Supreme Court precedent."
9:37 p.m. ET, September 6, 2018
Cory Booker releases more emails
As expected, Sen. Cory Booker has released a dozen additional emails — some of which are labelled "committee confidential."
Booker has not yet responded to CNN's query if the materials had been cleared for release. 
Here's what is in some of the emails:
A 2001 email in which Kavanaugh suggests that a White House policy director was giving up too much ground in negotiations, and not sufficiently protecting religious interests, in proposed faith-based legislation. He starts that email with "time to vent' about "disappointing changes " made to the faith-based bill.
Other emails show his connection with Federalist Society members including Jay Sekulow and Leonard Leo. Kavanaugh listed his long-time membership in the conservative legal society on his Senate questionnaire.
In another email, Kavanaugh is concerned about a DOJ memo that in his view would "create incentives" for states and law enforcement agencies "to establish constitutionally impermissible racial, ethnic, or gender classifications (e.g., for a school to target extra, after-school reading assistance to African-Americans)." The full memo is not provided but he may be suggesting that such a designation wouldn't be holistic and therefore would be impermissible.
Also included is the email released earlier that concerns writing on abortion.
9:42 p.m. ET, September 6, 2018
Tillis takes shot at Booker: "You didn't have to be Spartacus" 
Sen. Thom Tillis, a North Carolina Republican, took a shot at Sen. Cory Booker late Thursday after the New Jersey Democrat's earlier cinematic turn, claiming that he was releasing documents in spite of a danger to his spot in the Senate.
The emails that Booker had announced — with flair — that he was exposing had in fact been cleared in the early hours by Senate Judiciary Committee staff and chairman Chuck Grassley.
"Certainly in the six hours between the time that email hit your email box and the theatrics that happened in this chamber today you could have actually found out that you didn't have to be Spartacus, you didn't have to go interact with civil disobedience, you got what you wanted," Tillis said.
9:28 p.m. ET, September 6, 2018
Trump at rally tonight: Kavanaugh is "doing really well"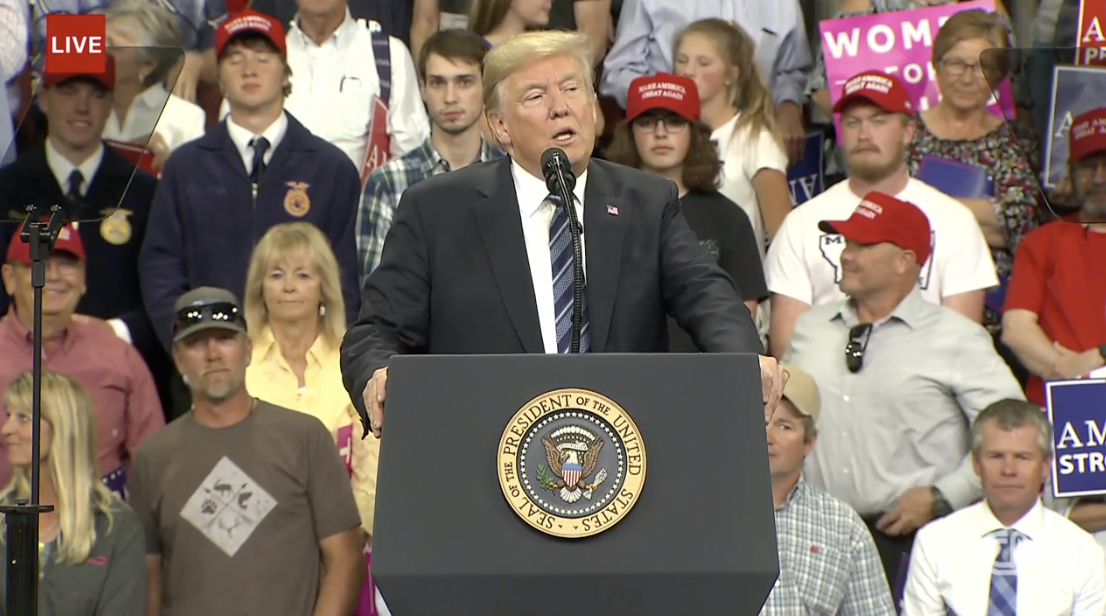 President Trump, speaking at a rally in Montana tonight, sharply criticized Democrats participating in Brett Kavanaugh's confirmation hearing.
He described the Democrats' actions as "sick."
"As you saw this week, the Senate is now considering a truly exceptional nominee for the United States Supreme Court, Judge Brett Kavanaugh," Trump said. "And he is doing really well. But do you believe the anger and the meanness on the other side? Sick. It is sick."
He continued: "The whole country is now seeing his amazing intellect and his brilliant legal mind. Judge Kavanaugh deserves overwhelming bipartisan support, and I think he is going to be one of our truly great to Supreme Court justices."
8:58 p.m. ET, September 6, 2018
Why Kavanaugh takes notes with a Sharpie
In a lighthearted moment during the hearing, Sen. Mike Lee made note that Judge Brett Kavanaugh takes a lot of notes, but then inquired why the Supreme Court nominee used a Sharpie.
"Why do you prefer that pen? I'm just dying of curiosity," the Utah Republican said.
Kavanaugh responded, smiling, "So I can see it." 
He added, "It's nothing scientific."