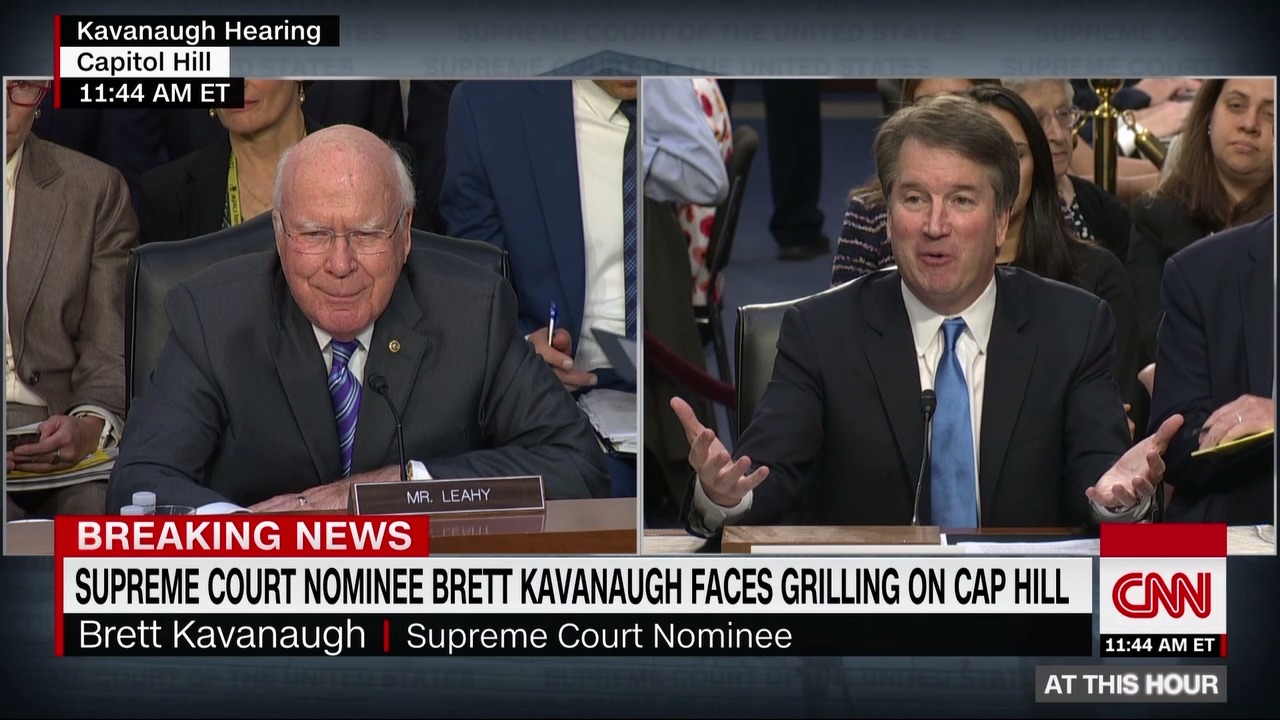 Judge Brett Kavanaugh was asked by Sen. Patrick Leahy whether President Trump has an absolute right to pardon himself as Trump has claimed.
"The question of self-pardons is something I've never analyzed. It is a question that I've not written about. It is a question therefore that is a hypothetical question that I can't begin to answer in this context as a sitting judge and as a nominee to the Supreme Court," Kavanaugh replied.
Asked if the President could pardon someone "in exchange for a promise from that person that they wouldn't testify against him," Kavanaugh again demurred.
"I'm not going to answer hypothetical questions of that sort," he told Leahy.
Leahy replied: "I hope for the sake of the country that remains a hypothetical question."