Brett Kavanaugh and Christine Blasey Ford testify on sex assault allegations
12:04 p.m. ET, September 27, 2018
The founder of the #MeToo movement is in the hearing room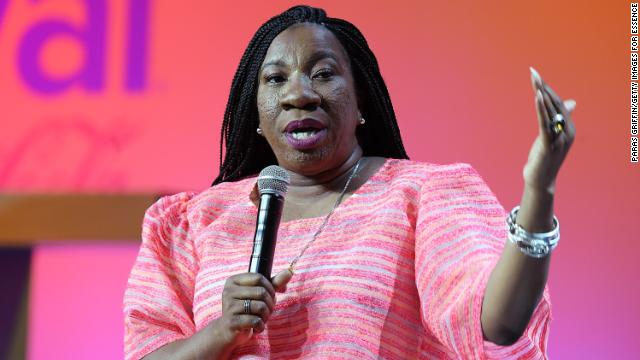 Tarana Burke, founder of the #MeToo movement, is in the room watching today. She is a guest of Sen. Dianne Feinstein.
Burke said it has been "hard to watch," but she is "encouraged" by Christine Blasey Ford.
She is wearing a handmade sticker, which says, "Believe women."
12:01 p.m. ET, September 27, 2018
Atlanta bar opens early for Kavanaugh-Ford hearing, and people are tuned in
At 10:00 a.m. ET, Manuel's Tavern in Atlanta opened early; coffee and their lunch menu was served.
Normally, sports are on their TVs. Today, it's the Kavanaugh-Ford hearings.
"Though it can sometimes make difficult dinner conversation, big political decisions are responsible for worldwide change, and directly or indirectly," they wrote in a post on Facebook. "For better or worse, we are all affected."
11:58 a.m. ET, September 27, 2018
Gillibrand: I don't know how Republicans can confirm Kavanaugh after today
New York Democratic Sen. Kirsten Gillibrand, who has been watching from the audience, tells CNN during break that she doesn't see, how after today, Republicans can confirm Kavanaugh.
"I don't know how they could hear her testimony and watch her testify so authentically and so honestly from the heart and not believe her — and still vote for Brett Kavanaugh. I just don't know how they could do it."
On Republicans' decision to use an outside counsel to question Ford, Gillibrand said: "I think the fact they chose a prosecutor to ask these questions shows an extraordinary lack of judgment."
11:57 a.m. ET, September 27, 2018
GOP governor calls on Senate to postpone vote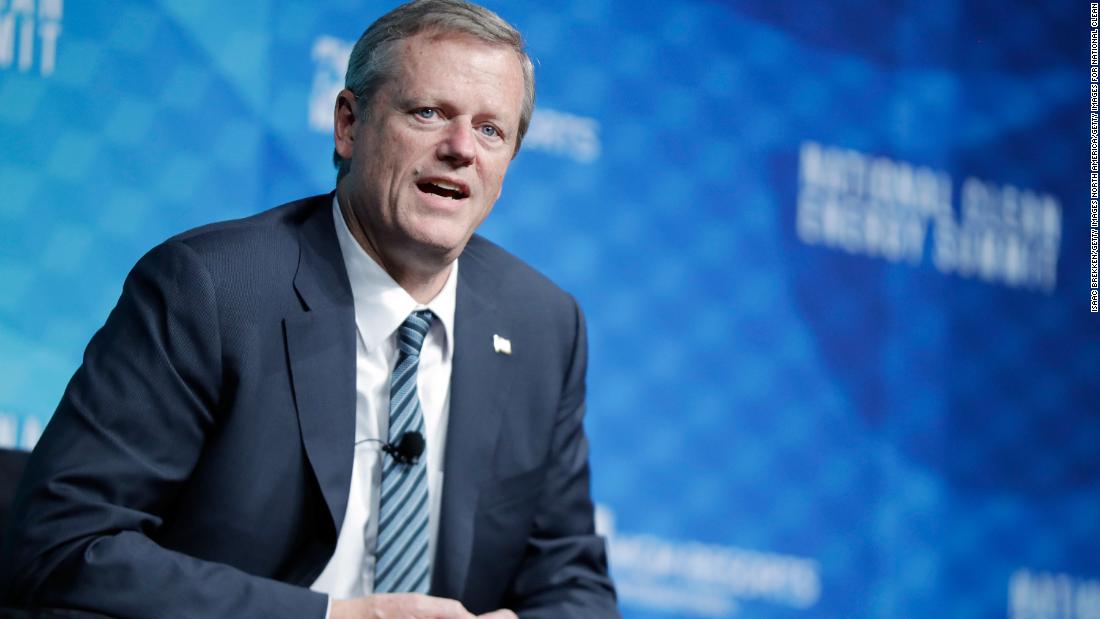 One of the country's most popular Republican governors on Thursday called for an independent investigation into the allegations made against Supreme Court nominee Brett Kavanaugh and said the Senate should hold off on a vote.
Massachusetts Gov. Charlie Baker made the comments as Professor Christine Blasey Ford testified before the Senate Judiciary Committee that Kavanaugh sexually and physically assaulted here.
"The accusations brought against Judge Kavanaugh are sickening and deserve an independent investigation," Massachusetts Governor Charlie Baker tweeted. "There should be no vote in the Senate."
11:48 a.m. ET, September 27, 2018
Trump was watching delayed version of the hearing on flight
Per the travel pool with the President:
Sarah Huckabee Sanders came back to the press cabin during the flight to say that the president was watching Ford's testimony on AF1 on a bit of a delay.
All of the TV's on the flight your pooler could see were tuned to Fox News's live coverage of the hearing.
POTUS has not spoken to Kavanaugh or Rosenstein today, Sanders said. WH will keep us updated on status of Rosenstein meeting.
11:43 a.m. ET, September 27, 2018
Chuck Grassley: "Maybe it's something I ought to sleep on"
The hearing is on a brief break. Senate Judiciary Committee chairman Chuck Grassley walked by stakeout cameras during the break and said this:
"I don't think I can make any comments at all today, maybe it's something I ought to sleep on. This is pretty important. We ought to be thinking about it a lot and not making hasty comments."
11:34 a.m. ET, September 27, 2018
Ford says she's 100% certain it was Kavanaugh who assaulted her
Sen. Dick Durbin just asked Ford to tell her to what degree of certainty she believed it was Brett Kavanaugh who assaulted her.
Ford responded confidently: "100%."
See it:
11:31 a.m. ET, September 27, 2018
Durbin calls for Mark Judge to be subpoenaed
Sen. Dick Durbin, a Democrat from Illinois, called for Mark Judge — the other individual who Christine Blasey Ford claims was in the room during the alleged assault — to be subpoenaed.
"The FBI should have investigated your charges as they did in the Anita Hill hearing, but they did not," Durbin said to Ford. "Mark Judge should be subpoenaed from his Bethany Beach hideaway and required to testify under oath, but he has not."
He continued: "Judge Kavanaugh, if he truly believes there's no evidence, no witnesses that can prove your case, should be joining us in demanding a thorough FBI investigation. But he has not."
11:26 a.m. ET, September 27, 2018
Ford says she remembers "the uproarious laughter" the most
Sen. Patrick Leahy, a Democrat from Vermont, asked Christine Blasey Ford about her "strongest memory" from the alleged assault.
Ford said she remembers the "uproarious laughter" between Brett Kavanaugh and his friend Mark, who were "having fun at my expense."
Here's the exchange:
Leahy: "What is the strongest memory you have, strongest memory of the incident, something that you cannot forget? Take whatever time you need."
Ford: "Indelible in the hippocampus is the laughter, the uproarious laughter between the two and they're having fun at my expense."
Leahy: "You've never forgotten that laughter, you've never forgotten them laughing at you?"
Ford: "They were laughing with each other."
Leahy: "And you were the object of the laughter?"
Ford: "I was underneath one of them, while the two laughed. Two friends having a really good time with one another."
Watch the moment: