Senators vote on Kavanaugh's nomination
4:17 p.m. ET, October 6, 2018
Our live coverage of the Senate's final vote on Brett Kavanaugh has ended. Go here or scroll through the posts below to see how the final vote unfolded. You can also visit CNN Politics for more on Kavanaugh.
4:06 p.m. ET, October 6, 2018
Senate confirms Kavanaugh to the Supreme Court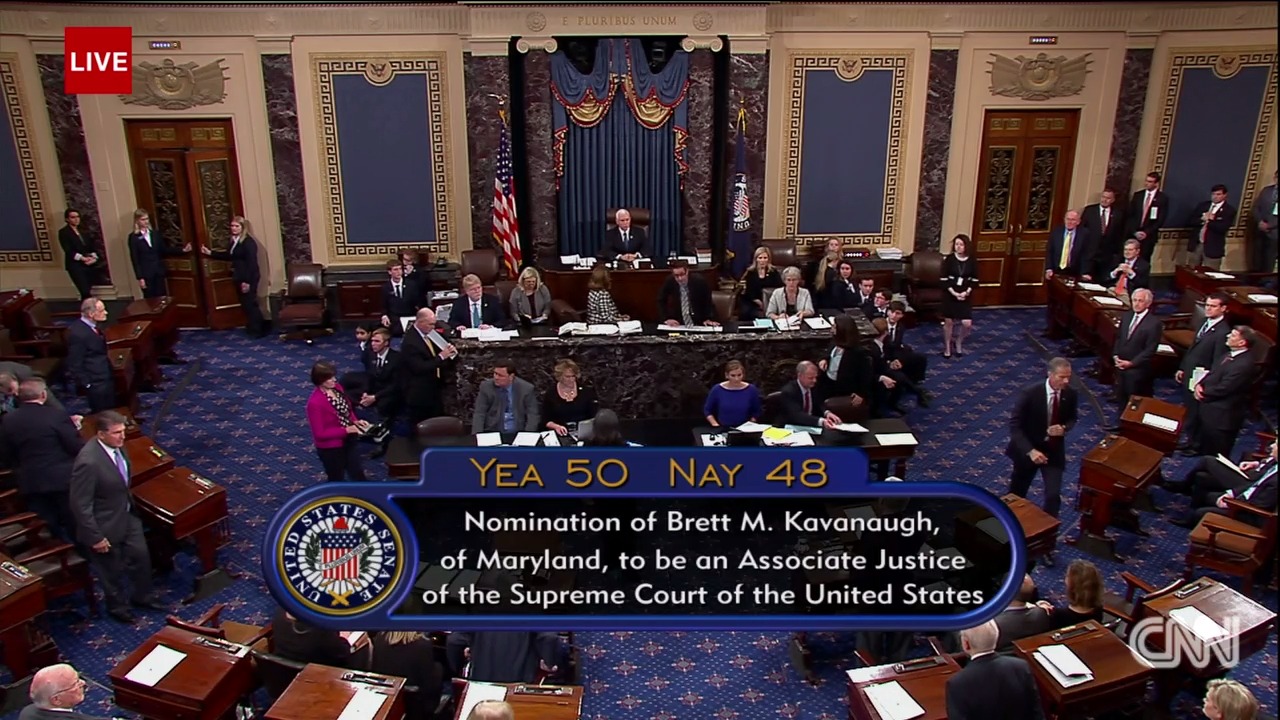 The Senate voted Saturday to confirm Brett Kavanaugh to be an associate justice of the Supreme Court, following a contentious confirmation battle.
The vote total was 50-48.
The vote took place as protesters against the nomination interrupted the vote and as those for and against Kavanaugh marched on the Capitol grounds and at the Supreme Court.
Sen. Joe Manchin of West Virginia was the only Democrat to vote for the nominee. Sen. Lisa Murkowski of Alaska was the only Republican who opposed the nomination. 
4:01 p.m. ET, October 6, 2018
Protesters are forcibly removed from the Senate Gallery during vote
Protesters shouted at the top of their lungs and yelled "I will not consent" as they were forcibly removed from the Senate Gallery during the final confirmation vote for Brett Kavanaugh.
At least seven protesters were removed. They continued to scream as they were pulled into the hallway.
As the vote started, one by one protesters stood in different sections and started shouting, most with their fists raised. 
One protester had to be carried out by her arms and legs.
4:02 p.m. ET, October 6, 2018
Roll call has started on Kavanaugh nomination vote
Roll call has started on Brett Kavanaugh's nomination vote. Protesters could be heard shouting as the final vote was about to begin. Vice President Mike Pence is presiding over the vote.
Watch the moment:
3:44 p.m. ET, October 6, 2018
Protesters stage sit-in at Supreme Court
Protesters staged a sit-in Saturday in front of the US Supreme Court ahead of Brett Kavanaugh's final confirmation vote.
They chanted "our streets" and expressed support for survivors as they sat in the middle of street.
US Capitol Police tried to control the sit-in, but eventually backed off.
3:33 p.m. ET, October 6, 2018
This is what protests look like in DC today
Demonstrators descended on Capitol Hill and the Supreme Court Saturday to protest ahead of the Senate's final confirmation vote on Judge Brett Kavanaugh.
Police arrested demonstrators who swarmed the steps of the Capitol to protest Kavanaugh's confirmation.
Here's what it looked like: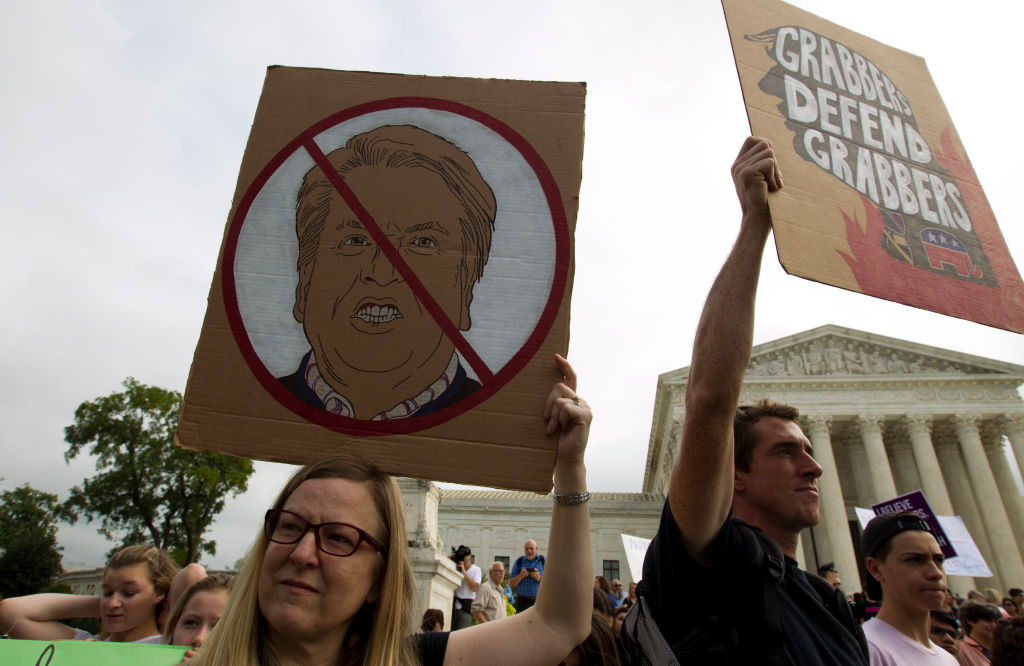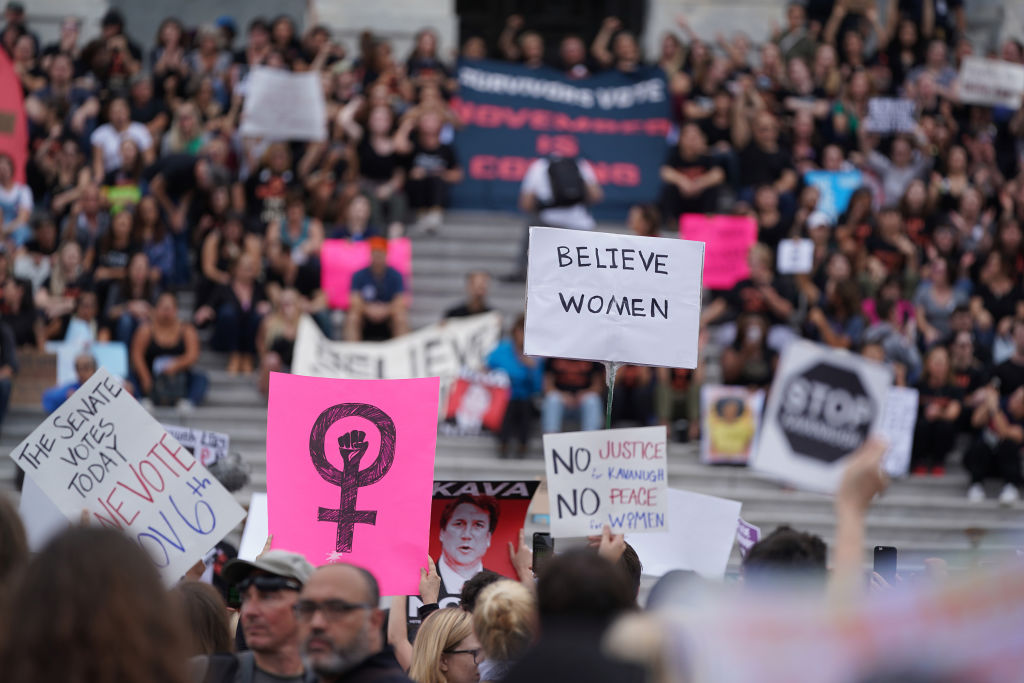 3:29 p.m. ET, October 6, 2018
Cornyn: "This has not been the Senate's finest hour"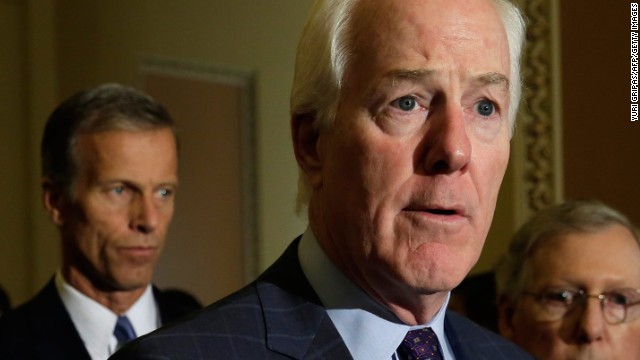 Republican Sen. John Cornyn, speaking to reporters Saturday ahead of the final vote, said the process surrounding Brett Kavanaugh's confirmation was not "the Senate's finest hour."
"This has not been the Senate's finest hour, to be sure," Cornyn said. "We need to find some way to, after the dust settles, to figure out a better path forward. Nobody involved, whether it's Dr. (Christine Blasey) Ford or Judge Kavanaugh, deserved to be treated the way they were treated."
He also addressed protests at the Capitol and Supreme Court.
"Protesters are great. I mean, that's the American way. But the assaulting people, the inciting people, inciting other people who may be listening to perhaps even violence is dangerous. So I think we need to take a step back and try to learn from this and do better," Cornyn said.