Senators vote on Kavanaugh's nomination
11:34 a.m. ET, October 4, 2018
Collins: "It appears to be a very thorough investigation"
CNN's Jeremy Herb caught up with Senator Susan Collins, a crucial swing vote, after the senators briefing on the FBI report.
She did not indicate how she would vote on Kavanaugh's confirmation but said of the FBI report "it appears to be a very thorough investigation."
She added she would read the report in full later today.
CNN's Manu Raju reports that this comment from Collins is "hugely significant" as it suggests that she is satisfied with how this investigation went, making it clear she's siding with the Republicans on that key question about whether or not this investigation was done thoroughly and completely.
"She believes it has," Raju just said. "Now, what does that mean for her vote? We don't have final answer on that yet."
11:56 a.m. ET, October 4, 2018
FBI report includes tip line information
The FBI report, according to congressional sources and as well as sources briefed on the documents, includes not only the interview summaries but also information that came in to the FBI's tip line.  
CNN has reported on a number of individuals from Yale who said they had reached out to the FBI to report information but had not been subsequently contacted by the FBI.   
One source says the FBI report is more than 1,000 pages.
11:15 a.m. ET, October 4, 2018
Schumer disagrees with Grassley's claim there was no "hint" of misconduct in FBI report
Minority Leader Chuck Schumer, speaking after he was briefed on Brett Kavanaugh's FBI report, said that going into this process Democrats had "many fears" that the investigation's parameters would "constrain the FBI from getting all the facts."
"Having received a thorough briefing on the documents," Schumer said, "those fears have been realized."
Schumer added that he disagrees with Senate Judiciary Chairman Chuck Grassley's earlier assessment that the investigation "found no hint of misconduct."
He also criticized the process of reviewing the document itself, stating, "The fact that there's only one document in there for 100 senators is another example of constraining the ability of all senators and the American public to see the whole truth and nothing but."
11:10 a.m. ET, October 4, 2018
Feinstein: "The most notable part of this report is what's not in it"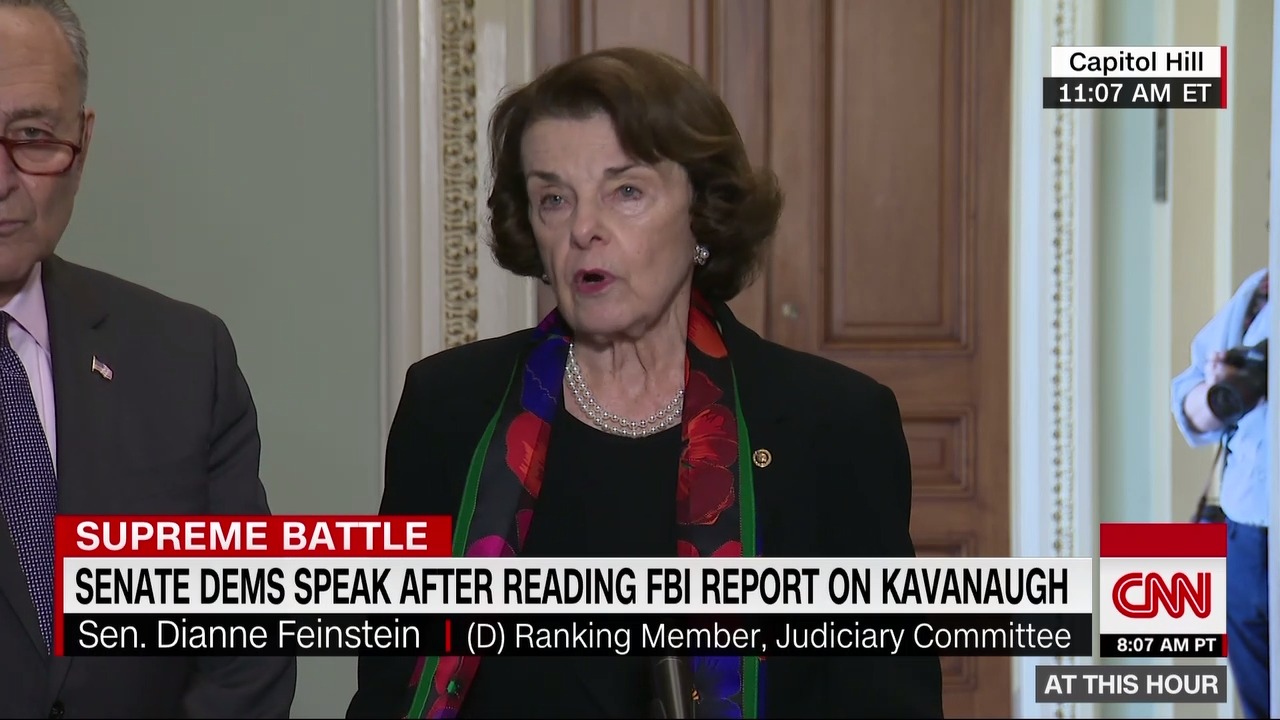 Sen. Dianne Feinstein, the Ranking Member on the Senate Judiciary Commitee, said at a press availability after viewing Brett Kavanaugh's FBI report that "the most notable part of this report is what's not in it. As we noted by the white house, the FBI did not interview Brett Kavanaugh. Nor did the FBI interview Dr. Blasey Ford."
She added, "It looks to be a product of an incomplete investigation that was limited, perhaps by the White House. I don't know."
"Democrats agreed that the investigation's scope should be limited," Feinstein said. "We did not agree that the White House should tie the FBI's hands."
11:00 a.m. ET, October 4, 2018
Senior GOP aides are confident that Kavanaugh is on the path to confirmation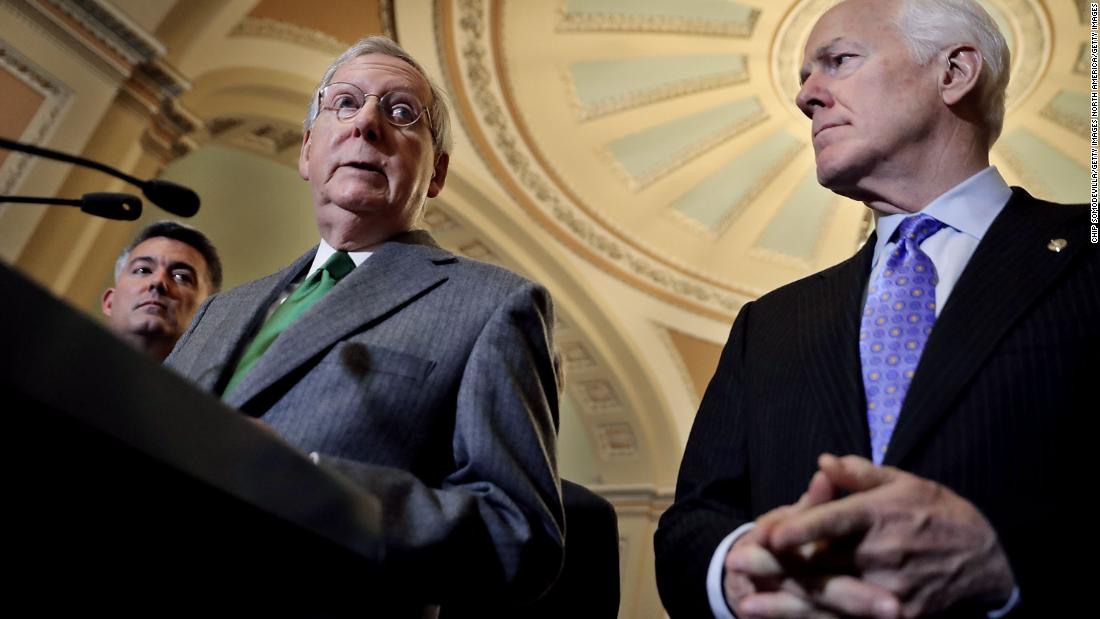 Multiple senior GOP aides expressed confidence Wednesday night that Kavanaugh was on the path to confirmation -- though all acknowledged Senate Majority Leader Mitch McConnell still hasn't received any commitments or assurances from the undecided senators.
The expectation, aides say, is barring some significant new disclosure in the FBI inquiry, they'll make it over the vote threshold to get Kavanaugh confirmed.
"We've made sure they got what they needed," one of the aides said. "Now we move forward."
In other words, the week-long delay is almost over. The FBI supplemental background check is officially on Capitol Hill. The first vote is scheduled for Friday.
This is moving forward, one way or another.
11:05 a.m. ET, October 4, 2018
Soon: Senate Dems react to staff briefing on FBI report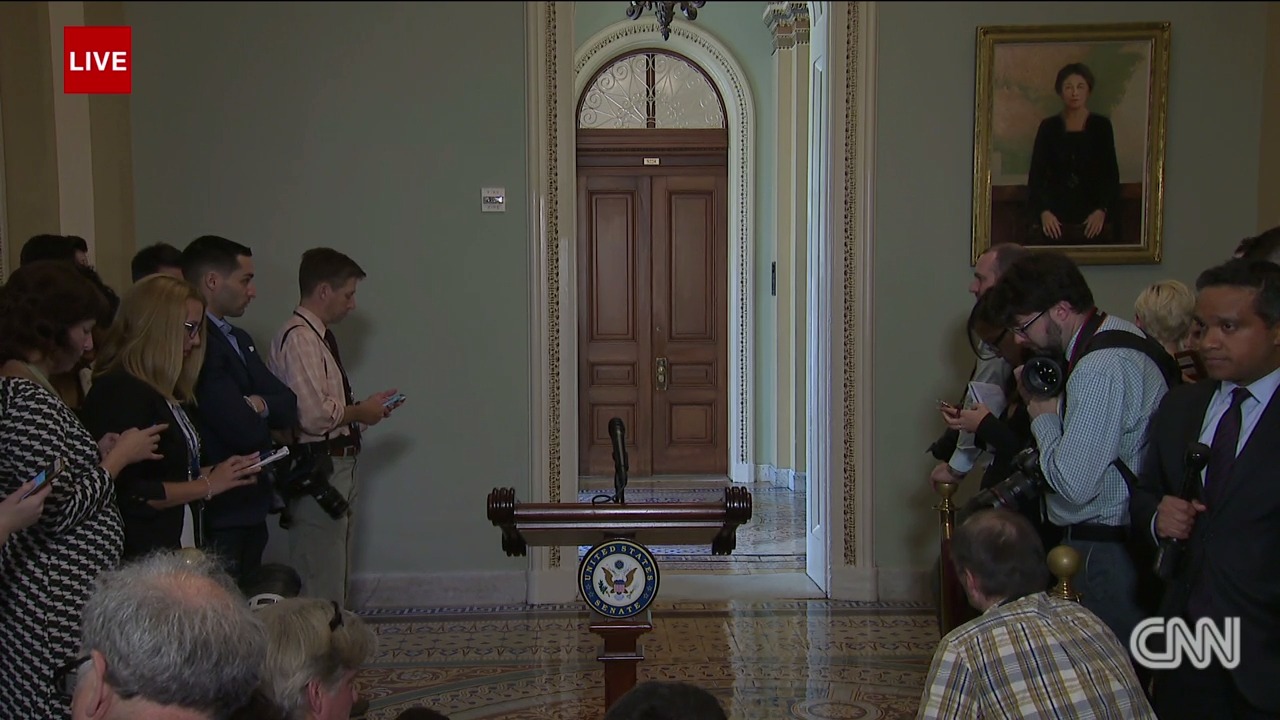 Programming note: Senate Democratic Leader Chuck Schumer and a number of Democratic members of the Senate Judiciary Committee will hold an 11 a.m. ET press conference where they will share reactions to the FBI's supplemental background check for Supreme Court nominee Judge Brett Kavanaugh.
We'll likely carry it live here or, when it's time, refresh this page and it should appear in the video player up above.
[Note: We said it was 10 a.m. ET in a previous version of this post. It will be at 11 a.m. ET. Sorry about that.]
10:34 a.m. ET, October 4, 2018
The first rule of SCIF club is you do not talk about SCIF club
The FBI's background investigation report is not public. It will likely never be public. There will be no summary. There will be no release. So don't expect one.
There are 109 people who have clearance to access what was delivered to Capitol Hill at 2:30 Thursday morning -- 100 senators, four majority committee staffers, four minority committee staffers and one committee clerk.
That's it.
There is a single copy of the FBI's findings. It is currently in a vault, in a Sensitive Compartmented Information Facility -- or SCIF, if you'd like to use the Washington short hand. And it cannot leave the room.
Senators can't bring their phones into the SCIF when they go to review the documents. If they take notes, the notes must be left in the room when the senator leaves.
Senators are not allowed to discuss or characterize in detail what they've read (though they most certainly will try).
In other words, what's read in the room, stays in the room.