Senators vote on Kavanaugh's nomination
11:15 a.m. ET, October 4, 2018
Schumer disagrees with Grassley's claim there was no "hint" of misconduct in FBI report
Minority Leader Chuck Schumer, speaking after he was briefed on Brett Kavanaugh's FBI report, said that going into this process Democrats had "many fears" that the investigation's parameters would "constrain the FBI from getting all the facts."
"Having received a thorough briefing on the documents," Schumer said, "those fears have been realized."
Schumer added that he disagrees with Senate Judiciary Chairman Chuck Grassley's earlier assessment that the investigation "found no hint of misconduct."
He also criticized the process of reviewing the document itself, stating, "The fact that there's only one document in there for 100 senators is another example of constraining the ability of all senators and the American public to see the whole truth and nothing but."
11:10 a.m. ET, October 4, 2018
Feinstein: "The most notable part of this report is what's not in it"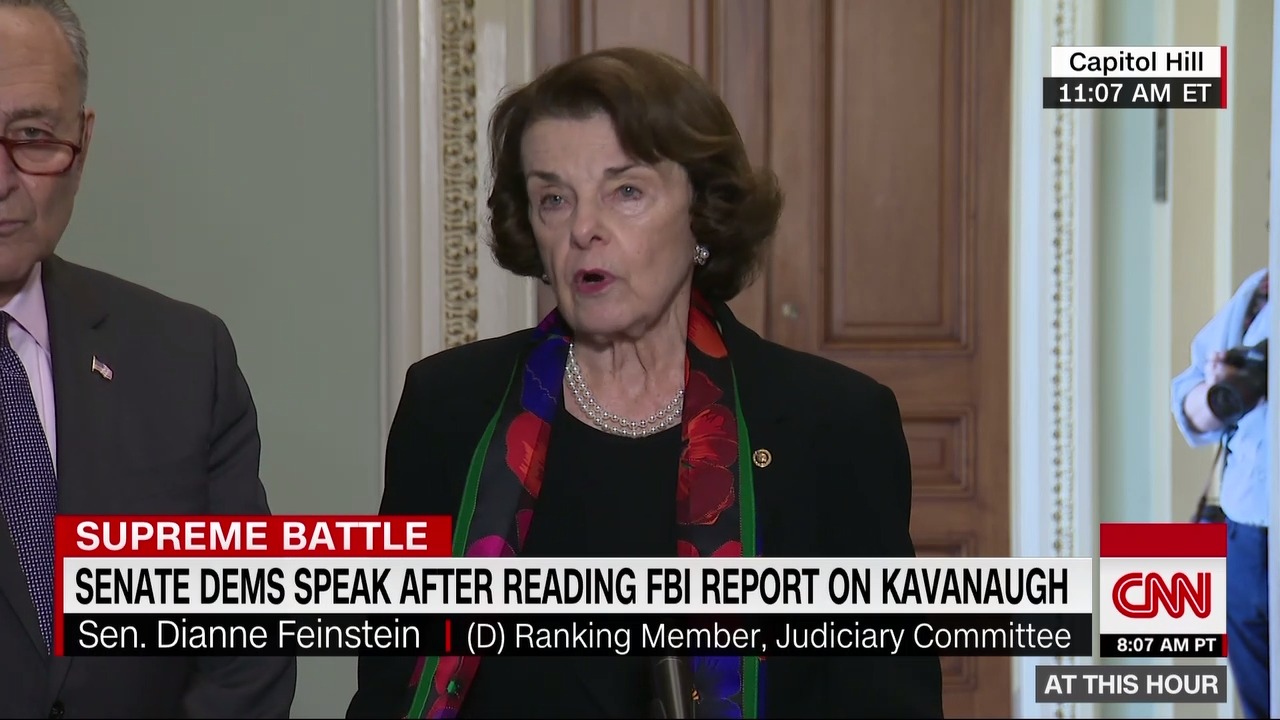 Sen. Dianne Feinstein, the Ranking Member on the Senate Judiciary Commitee, said at a press availability after viewing Brett Kavanaugh's FBI report that "the most notable part of this report is what's not in it. As we noted by the white house, the FBI did not interview Brett Kavanaugh. Nor did the FBI interview Dr. Blasey Ford."
She added, "It looks to be a product of an incomplete investigation that was limited, perhaps by the White House. I don't know."
"Democrats agreed that the investigation's scope should be limited," Feinstein said. "We did not agree that the White House should tie the FBI's hands."
11:00 a.m. ET, October 4, 2018
Senior GOP aides are confident that Kavanaugh is on the path to confirmation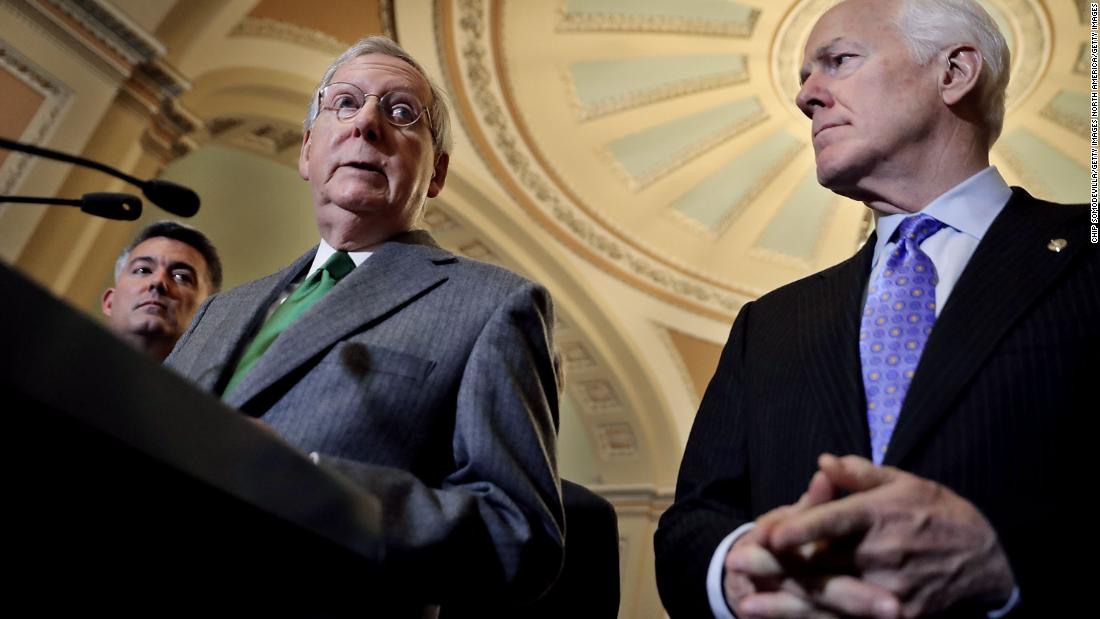 Multiple senior GOP aides expressed confidence Wednesday night that Kavanaugh was on the path to confirmation -- though all acknowledged Senate Majority Leader Mitch McConnell still hasn't received any commitments or assurances from the undecided senators.
The expectation, aides say, is barring some significant new disclosure in the FBI inquiry, they'll make it over the vote threshold to get Kavanaugh confirmed.
"We've made sure they got what they needed," one of the aides said. "Now we move forward."
In other words, the week-long delay is almost over. The FBI supplemental background check is officially on Capitol Hill. The first vote is scheduled for Friday.
This is moving forward, one way or another.
11:05 a.m. ET, October 4, 2018
Soon: Senate Dems react to staff briefing on FBI report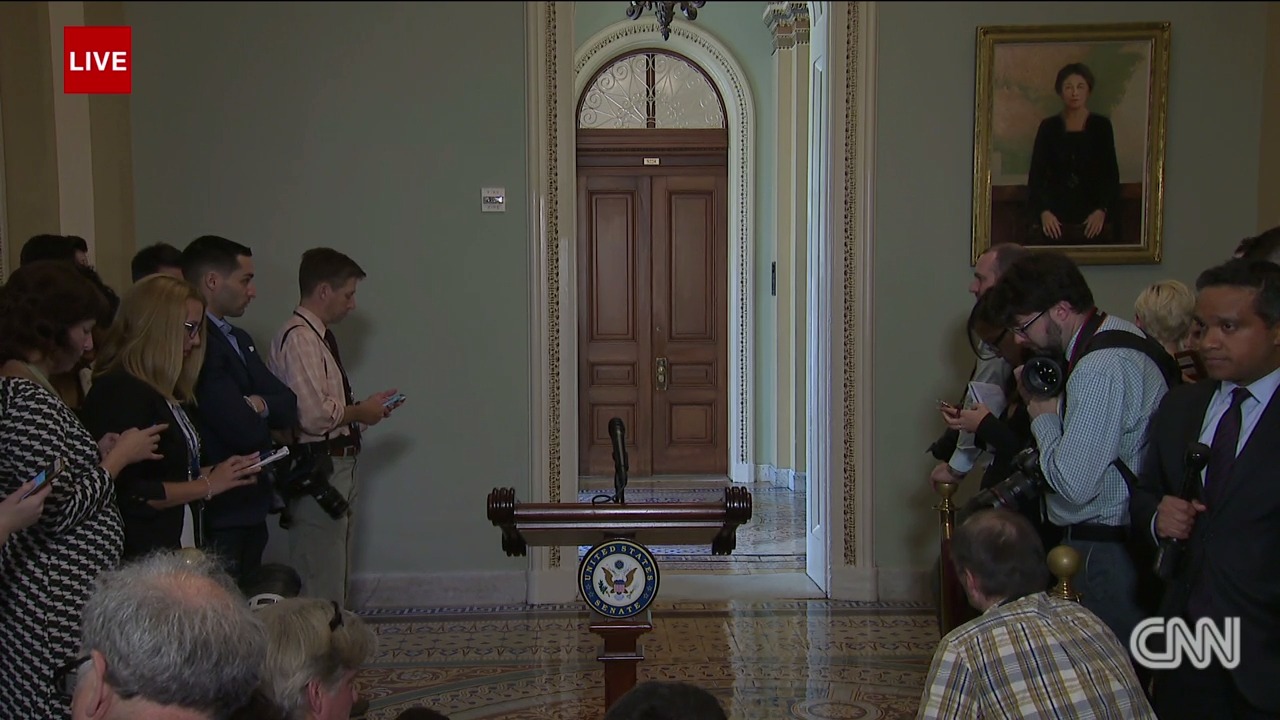 Programming note: Senate Democratic Leader Chuck Schumer and a number of Democratic members of the Senate Judiciary Committee will hold an 11 a.m. ET press conference where they will share reactions to the FBI's supplemental background check for Supreme Court nominee Judge Brett Kavanaugh.
We'll likely carry it live here or, when it's time, refresh this page and it should appear in the video player up above.
[Note: We said it was 10 a.m. ET in a previous version of this post. It will be at 11 a.m. ET. Sorry about that.]
10:34 a.m. ET, October 4, 2018
The first rule of SCIF club is you do not talk about SCIF club
The FBI's background investigation report is not public. It will likely never be public. There will be no summary. There will be no release. So don't expect one.
There are 109 people who have clearance to access what was delivered to Capitol Hill at 2:30 Thursday morning -- 100 senators, four majority committee staffers, four minority committee staffers and one committee clerk.
That's it.
There is a single copy of the FBI's findings. It is currently in a vault, in a Sensitive Compartmented Information Facility -- or SCIF, if you'd like to use the Washington short hand. And it cannot leave the room.
Senators can't bring their phones into the SCIF when they go to review the documents. If they take notes, the notes must be left in the room when the senator leaves.
Senators are not allowed to discuss or characterize in detail what they've read (though they most certainly will try).
In other words, what's read in the room, stays in the room.
10:21 a.m. ET, October 4, 2018
Grassley: It's time to vote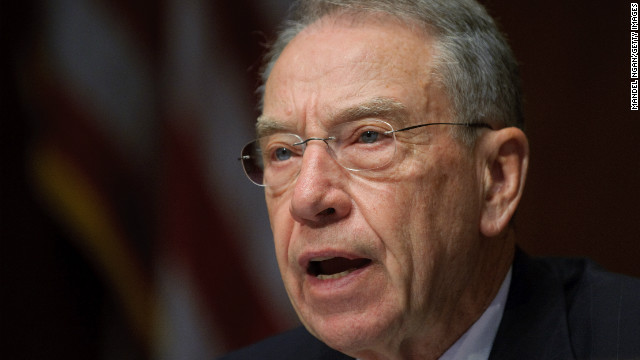 Senate Judiciary Committee Chairman Chuck Grassley just issued statement that says there's nothing in the FBI report that "we didn't already know" and, therefore, "it's time to vote."
Read the full statement:
"I've now received a committee staff briefing on the FBI's supplement to Judge Kavanaugh's background investigation file. There's nothing in it that we didn't already know. These uncorroborated accusations have been unequivocally and repeatedly rejected by Judge Kavanaugh, and neither the Judiciary Committee nor the FBI could locate any third parties who can attest to any of the allegations. There's also no contemporaneous evidence. This investigation found no hint of misconduct and the same is true of the six prior FBI background investigations conducted during Judge Kavanaugh's 25 years of public service.
"I trust that the career agents of the FBI have done their work independent of political or partisan considerations. That's exactly what senators from both sides asked for. Now it's up to senators to fulfill their constitutional duty and make a judgment.
"No one is on trial and the Senate is not a courtroom. But our nation's tradition of fairness still applies. A presumption of innocence is how the American justice system works, and it should remain our guidepost in the Senate. Abandoning that principle would cut a sad path for the Senate as an institution.
"Here is what we know: Judge Kavanaugh's former clerks, colleagues and friends from high school to the present acclaim his personal integrity and character. His neighbors and community members recognize his positive contributions to their schools and churches. And his fellow members of the legal profession know him to be a thoughtful and respectful jurist. His judicial record shows that he is fair and rules impartially and without prejudice.
 "Fundamentally, we senators ought to wipe away the muck from all the mudslinging and politics and look at this nomination with clear eyes. Judge Kavanaugh is one of the most qualified nominees to ever come before the Senate. He's served with distinction for twelve years on the nation's most important circuit court and dedicated himself to serving the American public. We know that he will be an excellent justice because he's been an excellent judge. 
"It's time to vote. I'll be voting to confirm Judge Kavanaugh."
10:09 a.m. ET, October 4, 2018
Who the FBI spoke to for its background investigation
The FBI reached out to ten people, but ultimately conducted nine "comprehensive interviews."
We know, and have reported, that the FBI spoke with the following six people:
Deborah Ramirez (Yale accuser)
Mark Judge (Prep classmate of Kavanaugh who Ford says attended the party)
Leland Keyser (Ford says she attended the party)
Patrick Smyth (Prep classmate of Kavanaugh who Ford says attended the party)
Chris Garrett (Prep classmate of Kavanaugh at July 1, 1982 party entered in Kavanaugh's calendar)
Tim Gaudette (Prep classmate of Kavanaugh at July 1, 1982 party entered in Kavanaugh's calendar)
CNN is working to determine the others to whom the FBI spoke or reached out.
10:04 a.m. ET, October 4, 2018
Trump tweet: "Due Process, Fairness and Common Sense are now on trial!"
9:41 a.m. ET, October 4, 2018
They're sad. They're angry. And they're on a bus bound for D.C. to take action.
CNN's Athena Jones is on one of several busses carrying protesters bound for Washington, D.C., who are hoping to deliver a message to the undecided senators and stop Brett Kavanaugh's Supreme Court nomination.
Elizabeth Kennedy, a New York voter from Maine, said for Republican Sen. Susan Collins — one of the few undecided senators — it all comes down to her "legacy."
She asked, "Is it going to be a shameful one that does not represent the constituents of Maine and honor our voices, or will it be one that impacts the survivors in a positive way and sends a clear message for generations to come?"
Watch: