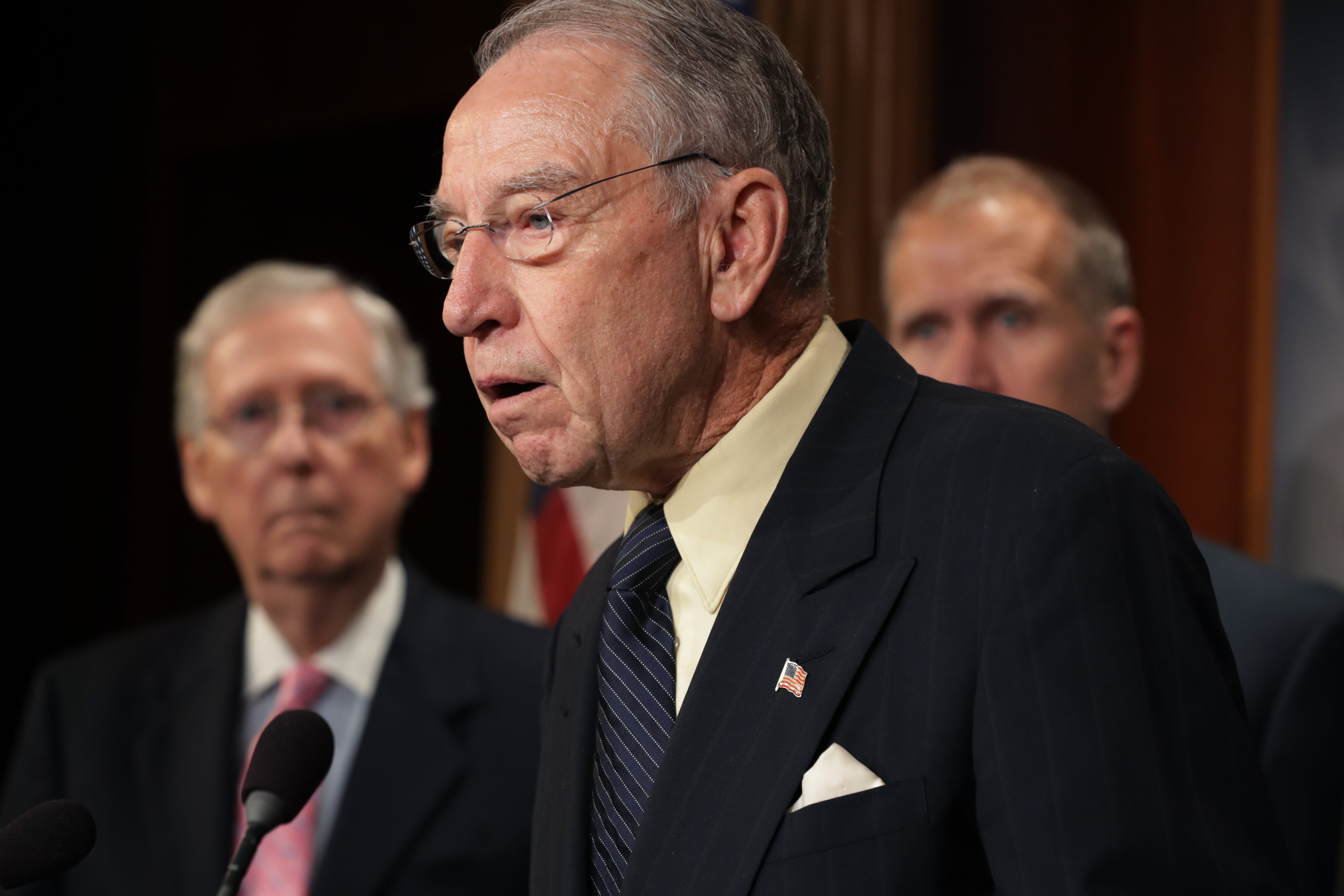 Sen. Chuck Grassley, the Senate Judiciary Committee chairman, tweeted praise for Sen. Susan Collins' decision to support Brett Kavanaugh's confirmation.
Grassley compared Collins to the late Sen. Margaret Chase Smith of Maine, who gave a now-famous 1950 speech, and who Grassley called "trailblazing."
"I commend Sen Collins for her thoughtfulness and am proud to have her support for such a well qualified nominee," Grassley wrote.