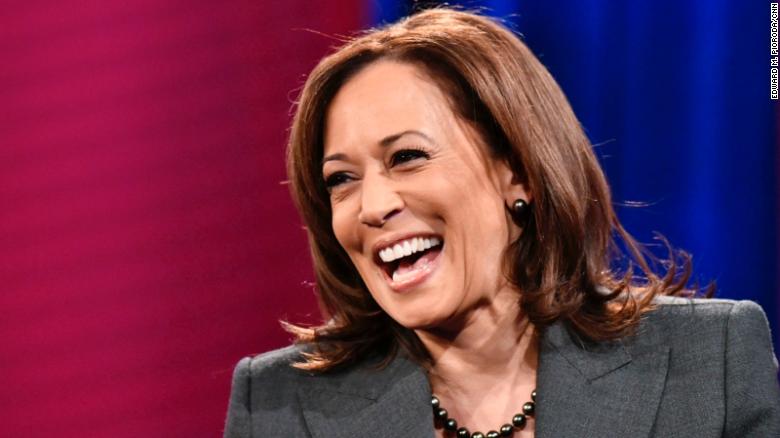 A few months ago, almost no one had heard of it.
But on Monday night, Kamala Harris endorsed a "Green New Deal" -- an ambitious and increasingly popular plan for combating climate change while making massive public investments into the clean energy economy.
"I support a Green New Deal and I will tell you why: climate change is an existential threat and we have got to deal with the reality of it," Harris said, before taking aim at Republicans in power. "We have got to deal with the reality of the fact that there are people trying to peddle some ideas that we should deny it. They are peddling science fiction instead of what we should do, which is rely on science fact."
About an hour before Harris said those words, President Trump, commenting on the freezing weather sweeping across the Midwest, tweeted: "What the hell is going on with Global Wa(r)ming? Please come back fast, we need you!"
New York Rep. Alexandria Ocasio-Cortez and progressive groups led by the Sunrise Movement are agitating for the comprehensive reform package, one that package a swift move toward 100% renewable energy with economic reforms, including a jobs guarantee and heavy taxpayer spending -- perhaps in the hundreds of billions of dollars -- on low or no-carbon infrastructure, like light rail for commuters.
But movement leaders argue that cuts to fossil fuel industry subsidies and military spending, in addition to the stimulative effects of the new public spending, would offset any cost.
"We have policymakers who are in the pockets of big oil and big coal," Harris said on Monday, and they "don't fully appreciate the fact that we are looking at something that is presenting an existential threat to our country and listen, all children should be able to breathe clean air and drink clean water."
Responding to Harris' comments, Sunrise founder Varshini Prakash credited activist pressure for shifting the political landscape.
"Yesterday dozens of Sunrise members in Oakland dropped a banner over the 20,000 person crowd of Kamala Harris' Presidential launch rally asking her to stand with our generation by backing a Green New Deal Today, she backed a Green New Deal," Prakash said. "We'll continue to push the Senator to make sure that the Green New Deal, for her, is more than just a buzzword, because for our generation a Green New Deal is the difference between life or death."
Watch more: