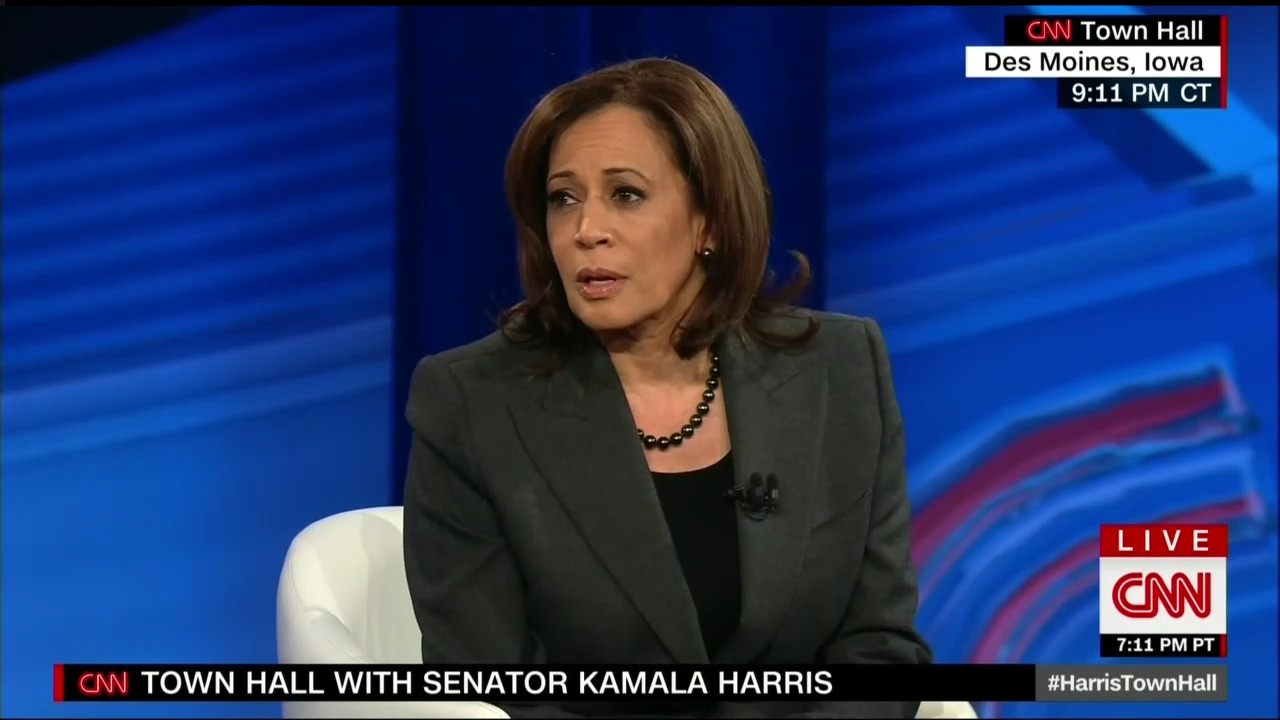 California Sen. Kamala Harris made it clear tonight that she plans to support the progressive push for Medicare-for-All.
Renee Welk, a self-employed Iowa voter, asked Harris about her plan to "ensure that people have access to quality health care at an affordable price," and if it involves "cutting insurance companies as we know them out of the equation?"
Harris answered bluntly: "I believe the solution -- and I actually feel very strongly about this -- is that we need to have Medicare-for-all. That's just the bottom line."
The answer drew cheers and applause from the audience.
Watch Harris explain: