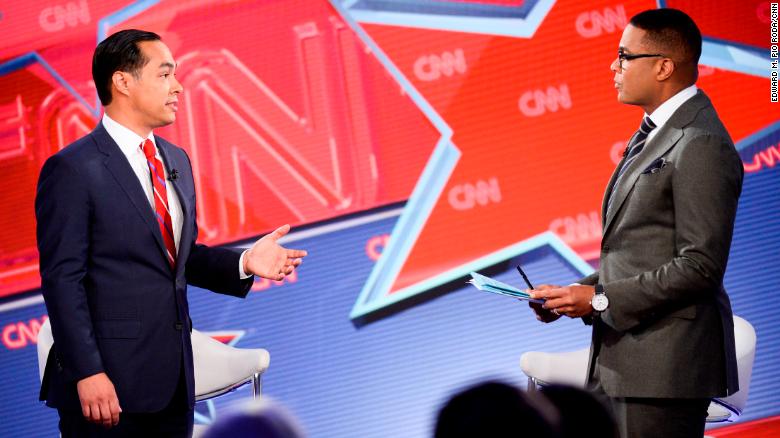 Democratic presidential hopeful Julián Castro just wrapped his CNN town hall, where he addressed a host of issues, including climate change, the legalization of marijuana and President Trump.
In case you missed it, here are four key quotes:
On a new report that the White House pressured ICE to move undocumented immigrants to sanctuary cities or top Democrats' districts: "The cruelty of this administration never seems to end."
On presidential candidates releasing their tax returns: "I support making a requirement by statute. Congress passing a law that requires people who are running for president to submit 10 years of their tax returns."
On his advice to Trump: "Follow the law."
On the legalization of marijuana: "I actually support the legalization of marijuana...On top of that we need to go back and expunge the records of people who were imprisoned because of using marijuana."