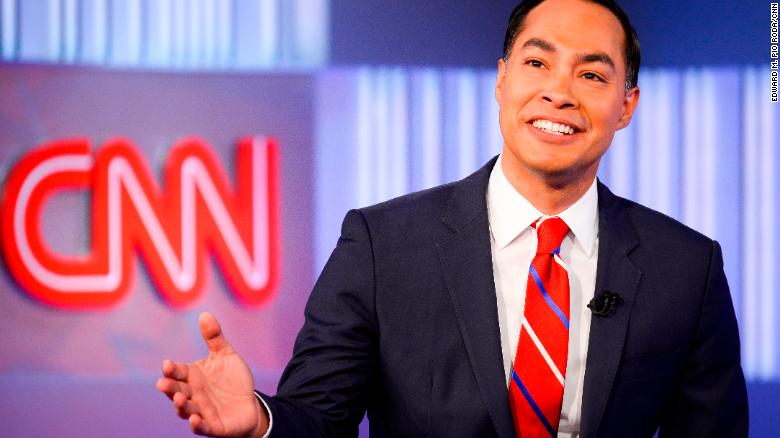 Democratic presidential candidate Julián Castro said he supports the legalization of marijuana, and would also move to expunge criminal records for anyone imprisoned because of marijuana.
"I actually support the legalization of marijuana," he said.
Castro said he would back "a well regulated, legalized system of marijuana," which already exists in Colorado and other states.
He went on to address marijuana convictions.
"On top of that we need to go back and expunge the records of people who were imprisoned because of using marijuana. And this is important. This part is important, in part, because there are a lot of people, and folks in this audience probably know some of them who have served jail time, right, and disproportionately it's impacted communities of color and poor neighborhoods of people who have been imprisoned because of marijuana use. So it's not enough just to say we want to legalize it. We actually want to go back and expunge these records. And we need to make sure that we take and we want to take the best practices of states like Colorado and other places that have legalized so that in the future states that do it afterward can get the best of that knowledge and not hit as many bumps in the road as some places have hit before," he said.
Castro's answer came after a light-hearted moment with special education teacher Aaron Stone, who asked about his position about legalizing the recreational use of marijuana for adults.
"It's all right, man, look, your last name is Stone; I won't assume you're a stoner. My last name is Castro; don't assume I'm a dictator," the former San Antonio mayor said.