8:58 p.m. ET, August 25, 2018
McCain planned his own funeral services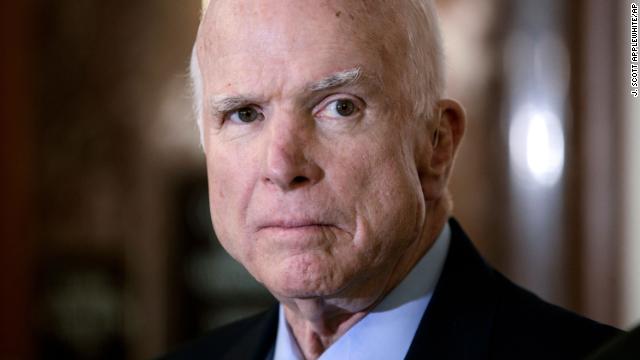 Sen. John McCain had been planning his own funeral services over the last year, often discussing the plans with close friends who visited his Arizona ranch.
Two people close to McCain said he wanted three locations for services: Arizona, National Cathedral in Washington, and Annapolis.
President Trump, as we and others reported earlier this summer, isn't invited. That was made clear in a message from the family through General Kelly. 
This remains his wish, two family friends said today.
McCain's decline came fairly suddenly. A close group of friends were planning to be with him next Wednesday on his 82nd birthday, but they were told Wednesday he wouldn't make it that long.
1:04 a.m. ET, August 26, 2018
Trump tweets: "My deepest sympathies and respect go out" to McCain's family
President Trump just tweeted about the death of Sen. John McCain.
Here's what he said:
8:56 p.m. ET, August 25, 2018
Meghan McCain: "He taught me how to live"
Meghan McCain, Sen. John McCain's daughter, just released a statement about her father's death.
Read her statement below:
9:05 p.m. ET, August 25, 2018
A (brief) timeline of John McCain's service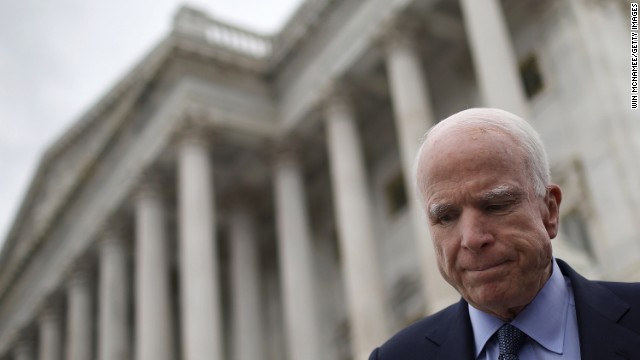 Before John McCain became a senator, he spent an early part of his life in the Navy.
Here's a look at some of the major milestones in McCain's military and political career:
John McCain entered the Naval Academy in June 1954 and remained in the Navy until 1981.
He was captured during the Vietnam War. Five years later, McCain was released— in March 1973.
McCain ran to represent Arizona in the US House of Representatives and won. He was elected in 1982.
The Arizona Republican was elected to the US Senate in 1986 to seat left behind by the retirement of Sen. Barry Goldwater.
He announced his run for president in 1999, but his candidacy was overshadowed by George W. Bush.
McCain ran again and became the GOP presidential nominee in the 2008. He lost to Barack Obama.
In 2017, McCain served as chairman of the Senate Committee on Armed Services.
8:36 p.m. ET, August 25, 2018
Sen. John McCain dies at 81
John McCain, Arizona senator and former Republican presidential candidate, has died at the age of 81.
"Senator John Sidney McCain III died at 4:28 pm on August 25, 2018. With the Senator when he passed were his wife Cindy and their family," his office said in a statement. "At his death, he had served the United States of America faithfully for sixty years."