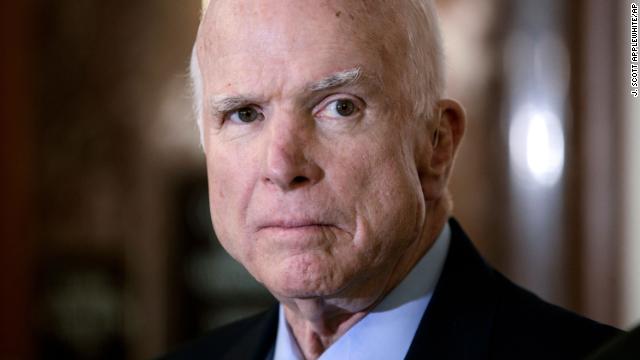 Sen. John McCain had been planning his own funeral services over the last year, often discussing the plans with close friends who visited his Arizona ranch.
Two people close to McCain said he wanted three locations for services: Arizona, National Cathedral in Washington, and Annapolis.
President Trump, as we and others reported earlier this summer, isn't invited. That was made clear in a message from the family through General Kelly. 
This remains his wish, two family friends said today.
McCain's decline came fairly suddenly. A close group of friends were planning to be with him next Wednesday on his 82nd birthday, but they were told Wednesday he wouldn't make it that long.