John Hickenlooper takes questions at CNN town hall
10:26 p.m. ET, March 20, 2019
Hickenlooper on legalizing marijuana: "The federal government should get out of the way"
Former Colorado Gov. John Hickenlooper said he would not ask the federal government to legalize marijuana for every state, but said that he would allow the states to make up their own mind on the issue, much like Colorado did under his watch.
"I would not ask the federal government to legalize it for everyone," he said at CNN's town hall on Wednesday.
"But I think where states do legalize marijuana with the voters or through their general assembly, the federal government should get out of the way and allow them to get banking, allow them to look at systems by which you can have this experiment go on successfully."
He then described his "dream":
"Ultimately, my dream would be the federal government to make sure that the Department of Agriculture and the Food and Drug Administration regulate whether pesticides are used when this is being created, that we get all the legal barriers to doing medical research around marijuana so that we can get one system nationwide for what is medical marijuana. Where does it work? Where does it not work? Let's make this a real experiment through collaboration between the federal government and the states."
Hickenlooper was opposed to marijuana legalization when voters supported it in 2012, which led to its legalization in 2014. On Wednesday, he said his fears about legalization had not come true:
"I was opposed to it originally. … We were worried about teenage consumption coming up. We worried about the risks of, you know, more people driving while high. And partly it's no fun to be in conflict with the federal government. But I believe that states are the laboratories of democracy, as Justice Brandeis said so famously, and that we would give it our best shot," he said. "And I have to say at this point, most of our fears haven't come true."
Hickenlooper is often asked about marijuana on the campaign trial and the issue seemingly follows him from state to state. "I'm not surprised that that's one of the first questions I get asked," he said to a laugh on Wednesday.
Watch the moment:
10:16 p.m. ET, March 20, 2019
Hickenlooper explains what his name means: Hedge-hopper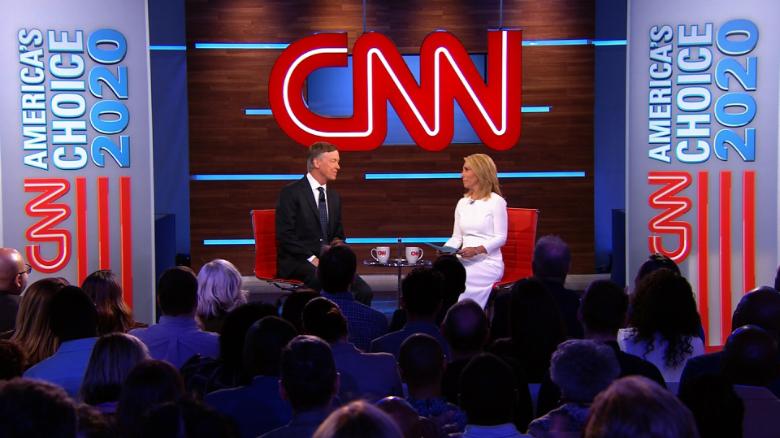 John Hickenlooper, the former Democratic governor of Colorado who is running for president, just took the stage and went right into the meaning of his unique last name.
CNN's Dana Bash noted that it is the longest of all the candidates, and asked him what it means. 
Here's what the former Colorado governor said about the meaning behind his name:
"Well, we were always told as kids that Hickenlooper was Dutch for hedge hopper. People would jump over the hedge to deliver the mail. But we as children were asked, why isn't it more common? So as it turned out, later in life my uncle told me that the truth was that hedge hoppers really were game poachers, and they would jump over the king's hedge and kill the king's deer. That's why I guess it's a common name in some of the prison colonies like Australia," Hickenlooper said.
Bash jokingly asked, "You're saying hedge-hopper, not head-chopper?"
Hickenlooper laughed and said, "No. That's a political interpretation."
Watch the moment:
9:58 p.m. ET, March 20, 2019
SOON: John Hickenlooper will take the stage at his town hall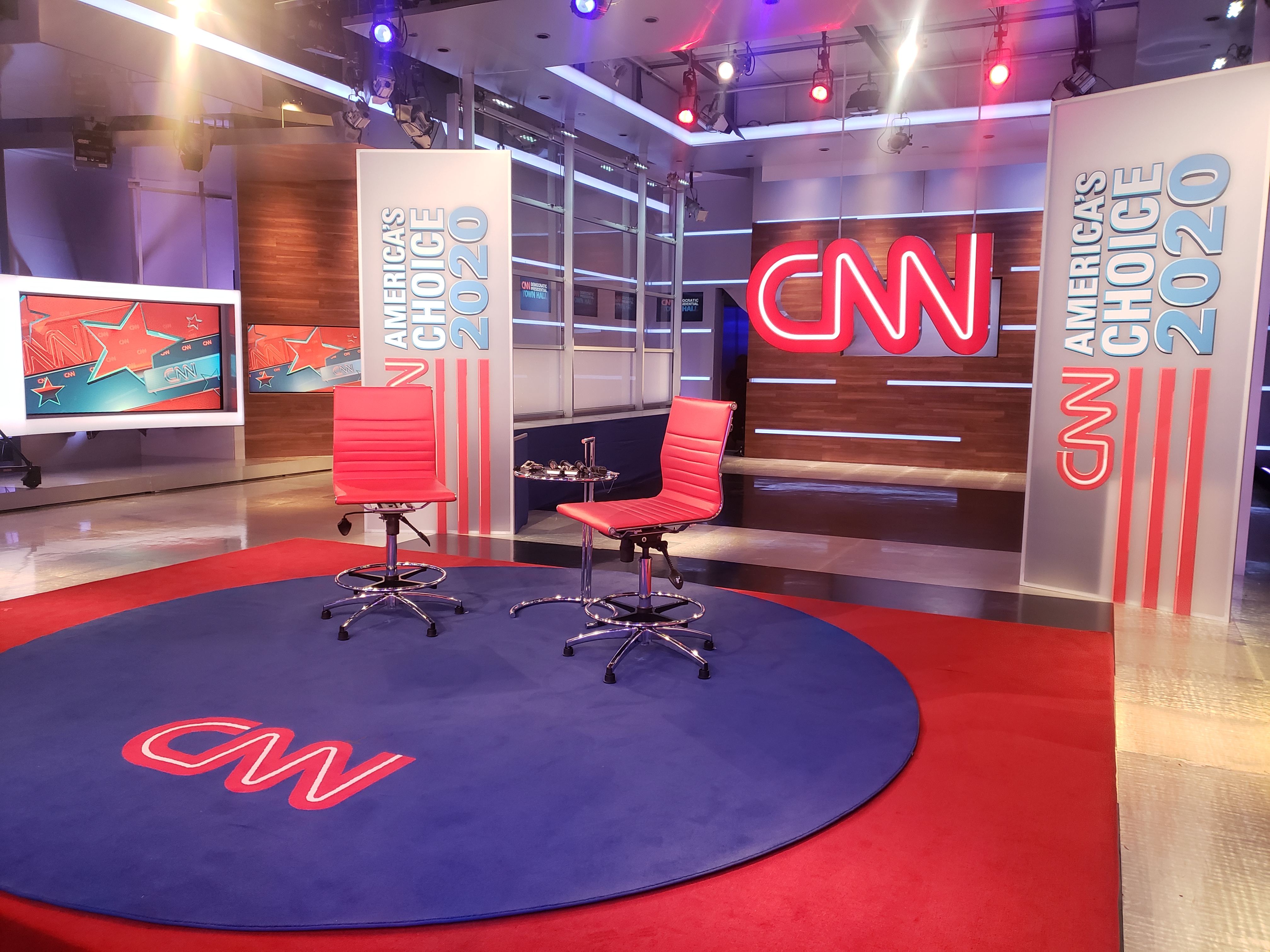 Democratic candidate John Hickenlooper will soon face questions at a town hall in Atlanta, Georgia.
CNN's Dana Bash will be moderating the show tonight at the CNN Center.
The former Colorado governor laid out his plan to improve the American workforce in an opinion piece today for CNN.
"I am calling for a national strategy for the American workforce," he said. "America only works when the economy works for everyone, especially for the nearly 70 percent of Americans who will not graduate with a four year college degree."
Here's what else Hickenlooper said he plans to do:
"A national strategy for the American workforce would mean an investment of historic proportions in skills training and apprenticeships. It would enlist labor unions, good corporate citizens, and civic organizations to join a national effort that ensures people have the skills companies need to drive our economy forward.
We can do this by reimagining the role of the employer where upskilling and reskilling will become a benefit of employment rather than an inadequate government retraining program after someone loses a job."
9:55 p.m. ET, March 20, 2019
He's not discounting Hickenlooper out of the 2020 race and he's here for "first-hand knowledge"
Atlanta resident Antron Johnson said he isn't ruling former Colorado Gov. John Hickenlooper out of contention in the 2020 race.
"Although many think the governor has no shot of winning, many thought that about our current president also. And so if we discount them at this point, what prevents us from making the same mistakes, if you view this as a mistake, in 2020 if you discounted the governor today. You have no idea how he is outside of the state that he governed, so I am here now to hear those upfront," he said.
Johnson, 45, said he's hoping to gain "first-hand knowledge" to share with those who aren't engaged in politics.
"There's a crowded field of candidates this year and you can't even focus so much on an opposing party or an opposing leadership, you almost have to look at what's going to truly define the Democratic party itself," he said.
"I think we all like the extreme ideas but we don't know how to package those into a governing mentality, a governing concept," Johnson added.
9:46 p.m. ET, March 20, 2019
This progressive voter wants to hear from every candidate
Kyle Lathon said he's looking forward to seeing how John Hickenlooper defends himself on any of the issues that will be raised at tonight's town hall.
Lathon has read up on Hickenlooper and said he likes his stance on climate change.
Hickenlooper has said that as president he would re-enter the Paris climate accord.
Lathon, 25, said he's a progressive voter, and his ideas often align with Sens. Elizabeth Sanders and Bernie Sanders. But he isn't ruling anyone out just yet.
"With such a crowded Democratic field, I feel that it's important to give every single candidate their day in court," he said.
9:42 p.m. ET, March 20, 2019
She's looking for a moderate candidate and hopes Hickenlooper fills those shoes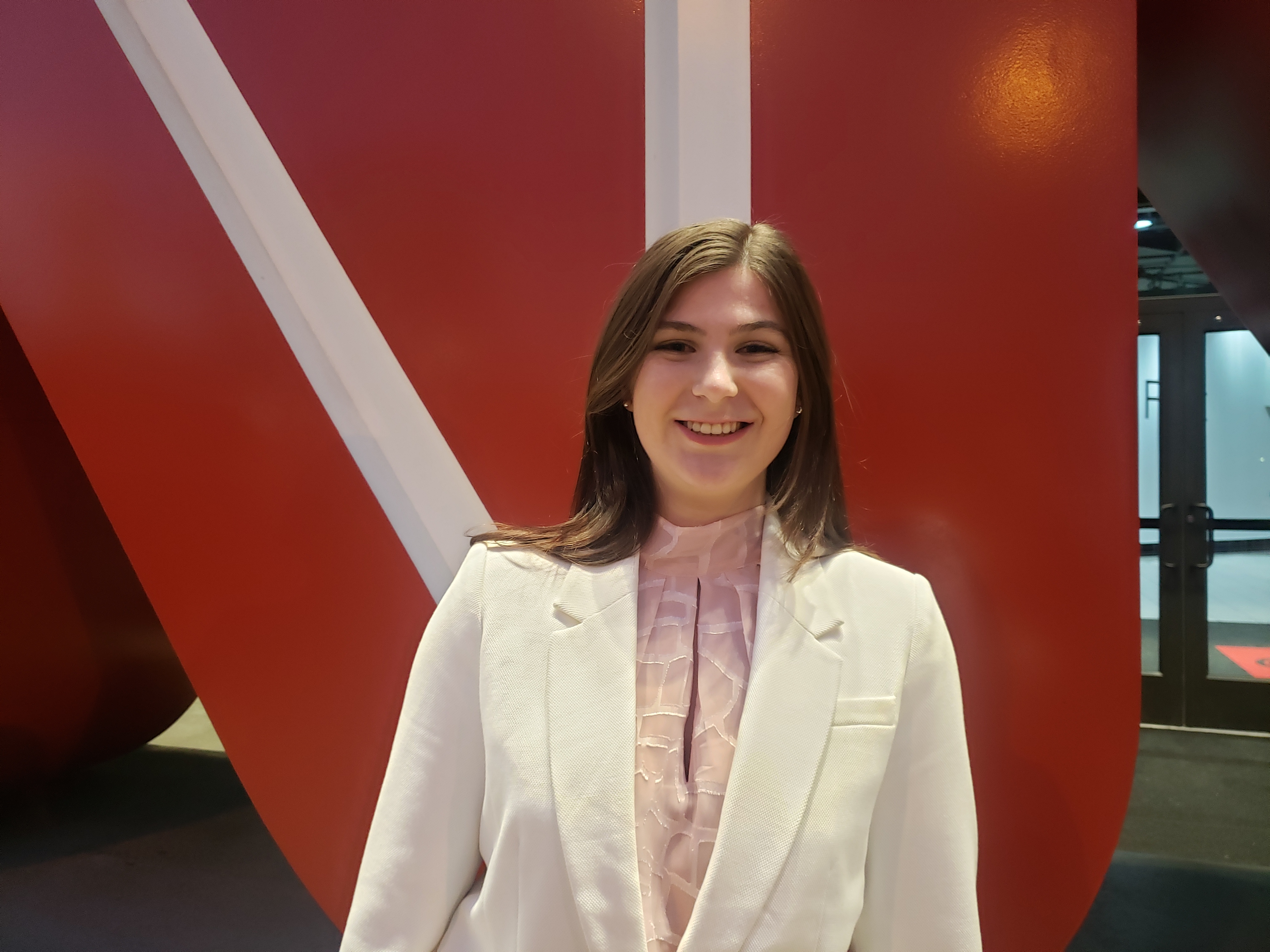 Lindsay Shepard, 18, said she's a moderate and really hasn't found a candidate that reflects her beliefs.
"I haven't felt that there has been many moderate options, especially with Trump in office right now, so that's been a fun time," she said. "I am really hoping for Hickenlooper to be that candidate."
Shepard, who will be attending Georgia State University next year, has done her fair share of research on Hickenlooper.
"I am kind of pumped to see how he speaks and carries himself and what his opinions are on policies," she said.
Shepard said she hoping Hickenlooper will be the candidate to bridge the political divide.
"The polarization right now in the political field is something that I care very much about, just because in the student environment it's kind of like everyone hates each other and I am not down for that at all and I think a good candidate to kind of bridge that divide that we're facing now in the country would be John Hickenlooper, just from what I've read. But I want to see how he represents that in person," she said.
9:26 p.m. ET, March 20, 2019
Hickenlooper's fans are holding watch parties tonight
John Hickenlooper fans are holding watching parties and gathering tonight for CNN's town hall.
Earlier today, the former Colorado governor tweeted a list of watch parties across the US.
Here's where some of the parties will be held tonight:
Columbus, Georgia
Las Vegas, Nevada
Buffalo, New York
Cedar City, Utah
Houston, Texas
Boulder, Colorado
9:11 p.m. ET, March 20, 2019
Why Hickenlooper says he's running to be president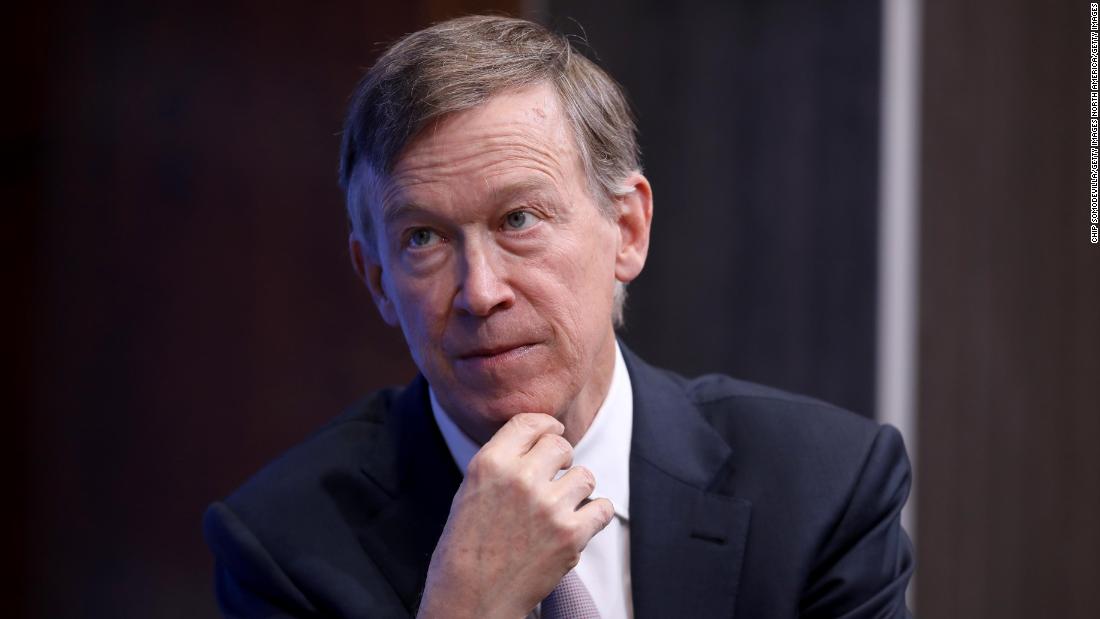 John Hickenlooper is seen as a dark horse for the presidency, in part because he doesn't have the national profile of other Democratic candidates, but he and his team hope that his record of achievement in Colorado, including his ability to work with Republicans, will set him apart.
"Some of his biggest supporters have been prominent statewide Republicans," said Max Potter, Hickenlooper's former senior media advisor and speechwriter.
That ability to appeal to Republicans has led Hickenlooper to have a national reputation as a moderate executive.
Hickenlooper believes that there is a portion of the Democratic primary electorate that is hungry for someone who is able to defeat Trump without getting into the gutter with him.
"I think there is a silent majority," Hickenlooper told CNN in January, "a new silent majority that wants to elect people that get stuff done, stop fighting, stop hurling invective and roll up their sleeves and start working together."
8:54 p.m. ET, March 20, 2019
John Hickenlooper will face voters at tonight's CNN town hall
Former Colorado Gov. John Hickenlooper will answer questions from voters tonight at a CNN town hall in Atlanta, Georgia.
The event, moderated by CNN's Dana Bash, starts at 10 p.m. ET at the CNN Center.
Hickenlooper is the second governor to enter the crowded 2020 race after Washington State Gov. Jay Inslee announced a run earlier this month.
Here's what else you should know about Hickenlooper:
He was a geologist.
Hickenlooper later opened a large brewpub in Denver in 1988 that went on to help reinvigorate the LoDo area of Denver.
He served as Denver's mayor for eight years.
As the governor of Colorado from 2011 to 2019, Hickenlooper helped steer the state through several tragedies, including the 2012 shooting in a movie theater in Aurora that left 12 people dead and catastrophic wildfires and floods in 2013.