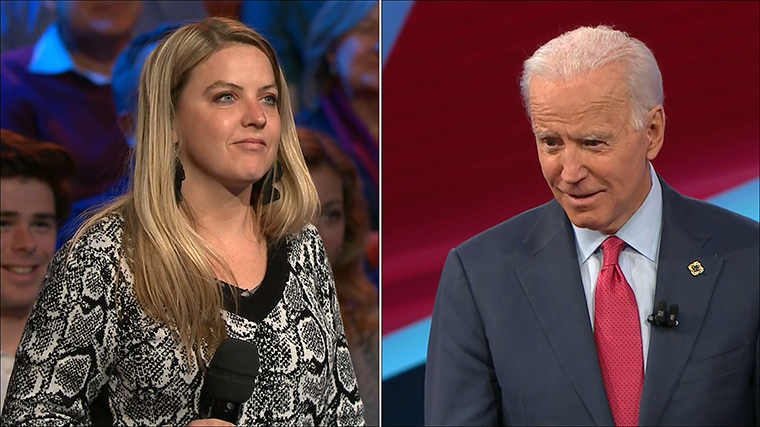 Asked how he planned to help veterans who were deported to their native country, former Vice President Joe Biden said he would, "Bring them back."
"It's outrageous. It's outrageous what they did. Outrageous what the President did," he said.
Biden said he and his wife swore in 120 soldiers and sailors and "none of whom were American citizens, all who had volunteered from silver stars to bronze stars to Purple Hearts."
"And you should have seen the looks in their faces as each one of them came up," he said.
Biden continued: "That's why we're who we are, the country we are. We are a country of immigrants, and they serve, and they should be treated the same way."
Watch the moment: