Defense Secretary James Mattis resigns
8:33 p.m. ET, December 20, 2018
Military ordered to withdraw about half the troops in Afghanistan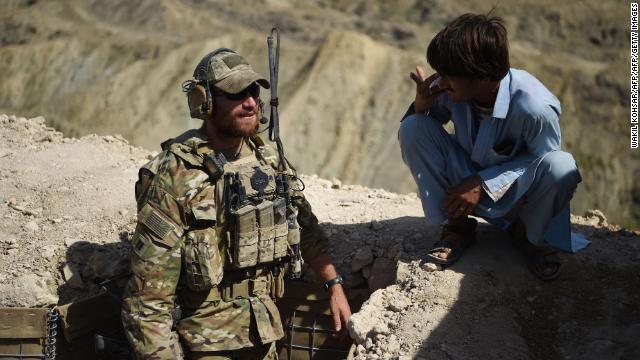 The military has been ordered to begin planning to withdraw about half the troops in Afghanistan, a US defense official with direct knowledge tells CNN.
The official said it could take months to do a withdrawal of the approximately 7,000 troops. 
The decision was made Tuesday, at the same time as the decision on Syria.
The Wall Street Journal was first to report the plan.
7:41 p.m. ET, December 20, 2018
Mattis has yet to sign order executing withdrawal from Syria, officials say
Secretary of Defense Jim Mattis has yet to sign off on the execute order for a withdrawal from Syria, two US officials told CNN.
One of the officials said the order drafted says that the timeline for withdrawal is 120 days from signing.
One thing to note: There is no standard time for such an order to be signed. For example, the initial order to send troops for border security took several days for Mattis to sign
7:30 p.m. ET, December 20, 2018
"There is chaos now in this administration": Democratic leadership reacts to Mattis' resignation
Democratic congressional leaders responded to the news that Defense Secretary James Mattis would be leaving the administration at the end of February.
House Minority Leader Nancy Pelosi said she was "shaken" about Mattis' departure and argued "everybody in the country should read his letter of resignation."
"It's a beautiful letter about our values as a nation," she said, while holding it up and reading parts of it at a joint press conference with Senate Minority Leader Chuck Schumer.
She described Mattis as a "comfort to many of us as a voice of stability in the Trump administration."
Schumer said Mattis was "one of the few symbols" of "strength and stability" in this administration.
"There is chaos now in this administration," he said.
"This week was one of the most chaotic weeks we've ever seen in American government," Schumer added.
7:23 p.m. ET, December 20, 2018
Mattis resigned over multiple issues, including Syria
A defense official says Defense Secretary James Mattis' decision to quit was not a "forced resignation." Mattis quit on his own accord over multiple issues, including Syria. 
Earlier, a senior administration official told CNN's Jake Tapper that Mattis was "vehemently opposed" to Syria decision and possible Afghanistan troop withdrawal.
Mattis met with President Trump one-on-one in the Oval Office around 3:30 p.m. ET, according to a senior White House official who declined to be identified. He told Trump he was going to be leaving and offered his resignation letter.
7:32 p.m. ET, December 20, 2018
Mattis was livid today about Syria before meeting with Trump, officials say
Two defense officials tell CNN that Secretary of Defense Jim Mattis went to the White House to discuss Syria, and that Mattis was upset and "livid" after reading reports this morning about US local allies in Syria being targeted by Turkey following a withdrawal of US troops from Syria.
The officials said what set him off was a report that the Turkish Minister of Defense threatened to kill the US-backed Kurdish allies and put them "in ditches" once the US pulled out.
Mattis was incensed at this and the notion that the US was betraying an ally.
CNN reported earlier that Mattis decided to go to the White House early Thursday morning to discuss his concerns with Syria and try to change the President's mind. Unable to change the Trump's mind on the withdrawal from Syria, Mattis then resigned, according to a defense official and a White House official. 
7:49 p.m. ET, December 20, 2018
Mattis told his staff this afternoon that he resigned
Defense Secretary James Mattis told his staff that he resigned after returning to the Pentagon this afternoon, according to Dana White, Pentagon chief spokesperson.
In a letter to President Trump, Mattis said he was resigning "because you have the right to have a Secretary of Defense whose views are better aligned with yours on these and other subjects, I believe it is right for me to step down from my position."
His last day: Mattis said he's leaving his post on Feb. 28, 2019.
The date, he said, "should allow sufficient time for a successor to be nominated and confirmed as well as to make sure the Department's interests are properly articulated and protected at upcoming events to include Congressional posture hearings and the NATO Defense Ministerial meeting in February."
6:58 p.m. ET, December 20, 2018
Lindsey Graham: Mattis provided "sound and ethical military advice" to Trump
Republican Sen. Lindsey Graham from South Carolina said in a tweet that it was "with great sadness" that he learned that Defense Secretary Jim Mattis would be leaving his position.
His tweet continued, saying that Mattis "is one of the great military leaders in American history."
In a second tweet, Graham noted that Mattis "has been in the fight against radical Islam for decades and provided sound and ethical military advice to President Trump."