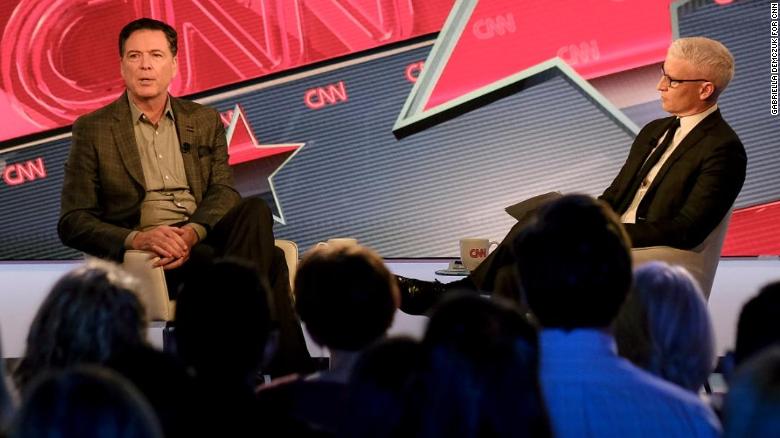 Former FBI Director James Comey said special counsel Robert Mueller should testify before Congress so he can "explain his thinking."
He then went on to explain what he thought was behind Mueller's decision not to indict President Trump for obstruction of justice.
"I think his judgment was, look, we can't indict him anymore," Comey said. 
"We've got lots of evidence of obstruction of justice. We're compiling it for a future prosecutor. So why engage in a really long battle over forcing him to give us answers. We'll collect this information, preserve it for the future, and not waste the time with that battle. I don't know in hindsight whether that was the right call or not."
Asked if he thought Mueller made a mistake by not speaking out and allowing Attorney General William Barr to define the report, Comey said he thinks it's possible Mueller would have done things differently.
"I don't know whether it's a mistake by Bob Mueller, because I don't know whether he anticipated the way in which the attorney general would act and the things he would say."
"In hindsight, maybe Bob Mueller would have approached it differently," Comey said.