House panel sets rules for impeachment debate
7:02 p.m. ET, December 17, 2019
House Speaker Nancy Pelosi calls Trump's letter "sick"
House Speaker Nancy Pelosi was just asked about President Trump's letter to her today. 
Pelosi said she has not read the whole thing because she's been working, but added that "it's ridiculous."
"I've seen the essence of it and it's really sick," she said.
More on this: In the letter, Trump wildly claimed that "(m)ore due process was afforded to those accused in the Salem Witch Trials." And he accused Pelosi of portraying a "false display of solemnity" during the impeachment process.
"No intelligent person believes what you are saying," Trump wrote in the letter sent today.
Trump is set to be the third president in US history to be impeached. Democrats have brought two Articles of Impeachment against Trump — abuse of power and obstruction of Congress. Democrats say Trump abused his office by pressuring Ukraine to investigate his political rivals in exchange of security aid. They also charge that the President obstructed the congressional investigation by refusing to allow key officials to testify.
Watch here:
5:48 p.m. ET, December 17, 2019
In 2014, Trump said impeachment would be a "horror show" and "absolute embarrassment" for Obama's record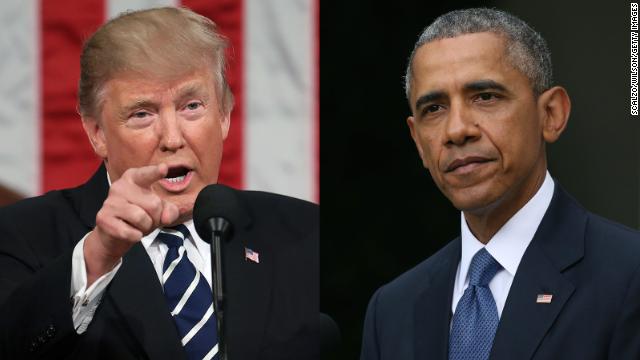 President Trump once said if former President Barack Obama was impeached by the House of Representatives, it would be an embarrassment for his record in office and a "horror show." 
Trump made the comments on Fox and Friends in November 2014, where he said Obama taking executive action to halt deportations for the undocumented parents of children born in the United States was unconstitutional and impeachable.
"Do you think Obama seriously wants to be impeached and go through what Bill Clinton did? He would be a mess. He would be thinking about nothing but — it would be a horror show for him. It would be an absolute embarrassment. It would go down on his record permanently," Trump said.
Trump claimed that Democrats successfully convinced Republicans not to impeach Obama. He claimed Democrats had convinced Republicans that it would actually help Obama politically.
5:16 p.m. ET, December 17, 2019
Fact-checking President Trump's scathing letter to Nancy Pelosi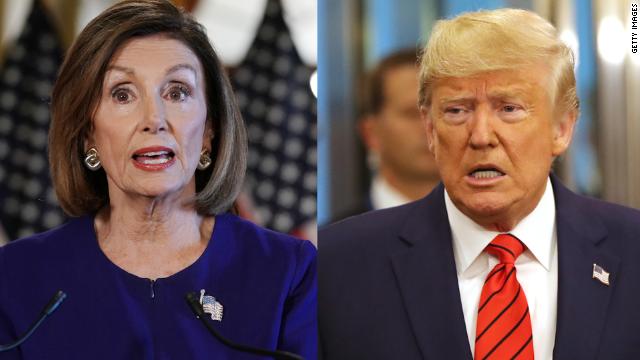 President Trump sent a scathing letter to House Speaker Nancy Pelosi earlier today, excoriating the House Democrats' pursuit of an impeachment inquiry.
In it, Trump made a series of claims. (You can read his full letter here.)
Here's a breakdown of some of things he said:
Trump decried "the so-called whistleblower who started this entire hoax with a false report of the phone call that bears no relationship to the actual phone call that was made."
Facts First: The whistleblower's account of Trump's July call with Ukrainian President Volodymyr Zelensky has been proven highly accurate. In fact, the rough transcript released by Trump himself showed that the whistleblower's three primary allegations about the call were correct or very close to correct. You can read a full fact check here.
Trump claimed the whistleblower "disappeared" because "they got caught, their report was a fraud."
Facts First: There is no evidence the whistleblower has disappeared, let alone that they are gone because they were shown to be inaccurate. Whistleblowers do not have an obligation to speak publicly after filing their anonymous complaints.
Trump said, "Ambassador Sondland testified that I told him: 'No quid pro quo. I want nothing. I want nothing. I want President Zelensky to do the right thing, do what he ran on.'"
Facts First: Gordon Sondland, Trump's ambassador to the European Union, did testify that Trump told him this — but Sondland nonetheless said that, in his own opinion, there was indeed a quid pro quo. 
4:49 p.m. ET, December 17, 2019
Schumer: America is "at risk" if we "don't do this seriously and get all the facts out"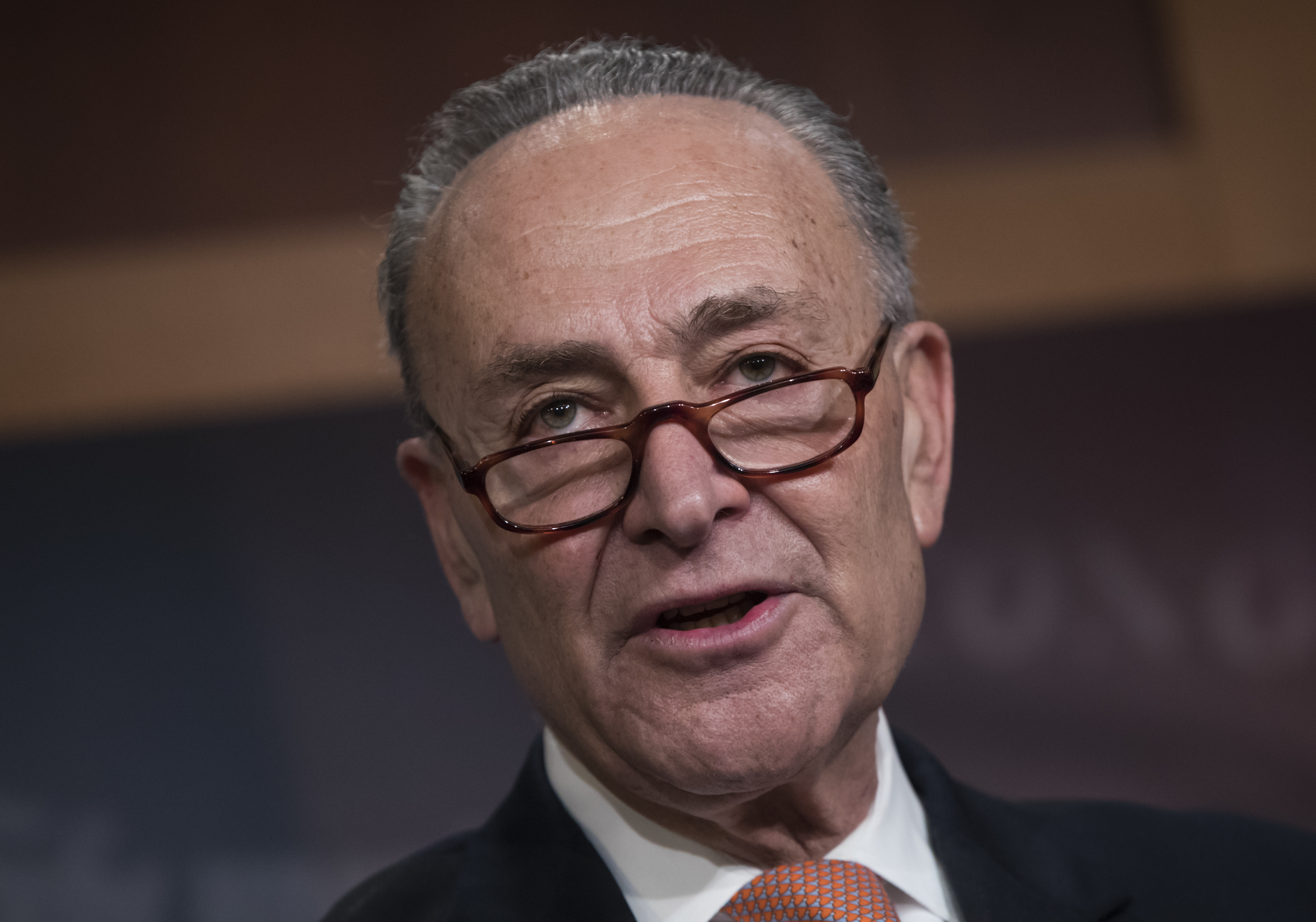 Speaking about an impeachment trial, Senate Minority Leader Chuck Schumer said America would be "at risk" — "if we don't do this seriously and get all the facts out."
The New York Democrat went on to say President Trump "could be further emboldened and future presidents could be further emboldened."  
"If the President can just abnegate any serious trial by withholding facts, withholding witnesses, withholding documents, the country has future trouble," Schumer said at his weekly presser after policy lunches today.
Schumer also responded to Senate Majority Leader Mitch McConnell's rejection of his witness request and his comments that Schumer is skipping over other procedural steps that were taken during former President Bill Clinton's impeachment trial, saying the Kentucky Republican of trying to "avoid" and "delay." Schumer argued that McConnell's argument amounts to: "Let's vote on the easy stuff now and kick the important issues to later."
Asked whether he would negotiate with McConnell to hear from some Republican witnesses as well, Schumer said he'd discuss it with him. But he added, "the witnesses we have chosen have direct eye witness knowledge of the facts at issue in the House impeachment charges. Republicans are talking about calling the witnesses that have nothing to do with the charges, even though they may not like them. No one has said Hunter Biden or Joe Biden has direct knowledge of the charges against President Trump and what he did."
Schumer noted that most of his Republican colleagues are afraid of "making this into a circus" where conspiracy theories end up intruding into discussions of the serious charges against the President during the trial.
4:42 p.m. ET, December 17, 2019
Top US diplomat in Ukraine who testified in impeachment hearing set to leave post in January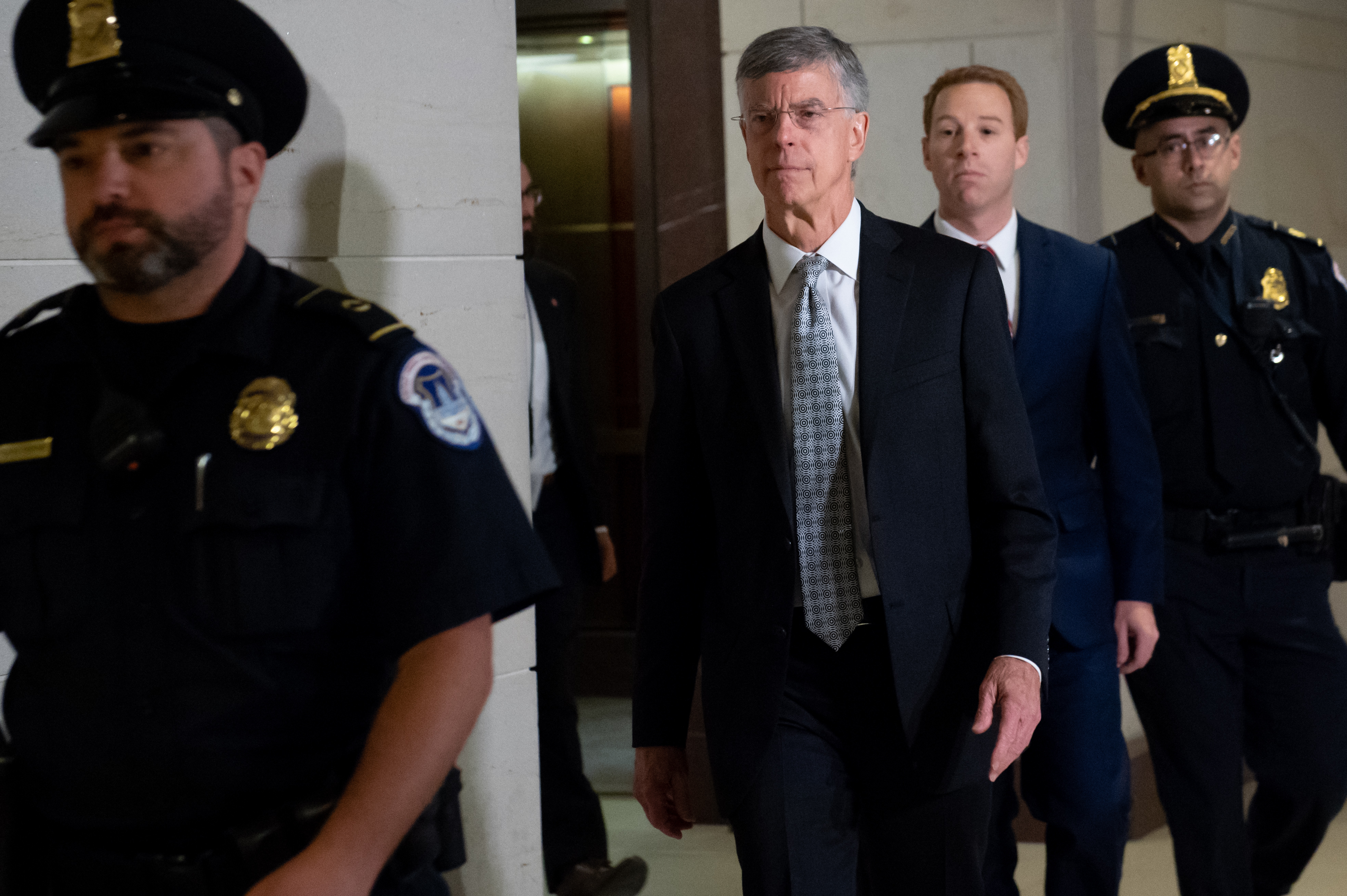 Bill Taylor, the top US diplomat in Ukraine, will depart from his temporary post on Jan. 2, two sources familiar with his plans tell CNN. 
The former ambassador was brought out of retirement to take on duties in the embassy after former Ambassador Marie Yovanovitch was abruptly recalled to Washington at the direction of President Trump. 
Taylor was a key witness in the public impeachment hearings. He provided a damning account of how Trump told his appointees to establish a quid pro quo, trading much-needed US military aid and an Oval Office meeting for political favors from Ukraine. 
Taylor's temporary appointment expires in early January, the sources said. There are ways that the State Department could have attempted to extend his stay as the top diplomat in Ukraine, such as by giving him a different title, but there was no effort to do so. 
The State Department did not reply to a request for comment on Taylor's tenure, or who would follow him in assuming the responsibility as top US diplomat in Ukraine.  
3:59 p.m. ET, December 17, 2019
Democrat tells panel: Thank you for "using your indoor voice" today
Rep. Norma Torres, a Democrat from California, just thanked the other members of the House Rules Committee for speaking calmly and following congressional etiquette during today's hearing.
"Thank you Mr. Chairman, and thank you to both of your for being here," she said, referring to the two House Judiciary members, Reps. Jamie Raskin and Doug Collins, who are answering questions today.
She continued:
"I also want to thank my colleagues that have spoken before me today for using your indoor voice and for exercising the decorum. We are on the third floor of the US Capitol and I think it's important for us to be respectful with each other."
The Rules Committee has been meeting today to decide the parameters for tomorrow's House debate on impeachment. At the start of the hearing, Rep. Tom Cole, the ranking member on the House Rules Committee, said "This is a day that we're going to disagree — and disagree very strongly."
While the Democrats and the Republicans on the committee have differed in opinion on the articles of impeachment, there hasn't been raised voices or many interruptions. Many of the members have also thanked their colleagues for their time before and after they began speaking.
2:53 p.m. ET, December 17, 2019
Trump says he won't watch impeachment vote
One day before the House of Representatives is set to vote on impeachment, President Trump said he didn't plan to watch the House proceedings but is looking ahead to a Senate trial.
"I'm not watching. I have not seen it. Look it's a hoax, the whole impeachment thing is a hoax. We look forward to getting onto the Senate. We're not entitled to lawyers, we're not entitled to witnesses, we're not entitled to anything in the House," Trump told reporters in the Oval Office during a meeting with the President of Guatemala, minutes after he sent a six-page, scathing letter to House Speaker Nancy Pelosi denouncing the articles of impeachment.
The President went on to rail against House Intelligence Committee Chairman Adam Schiff. Speaking about Schiff's enactment of his call with Ukrainian President Volodymyr Zelensky, Trump pointed to his Guatemalan counterpart, who is visiting the White House today.
"He (Schiff) totally made it up. In Guatemala, they handle things much more different — much tougher than that. And because of immunity, he can't be prosecuted. He took a statement and totally made it up. It was a lie, it was a fraud," he said. 
Trump repeated that he has "never seen the Republican Party so united," specifically noting, "I believe the Senate is equally as well united. I watched Mitch McConnell this morning, I watched numerous people last night, senators, and I think we're equally well united. They know it's a hoax, it's a witch hunt."
Asked whether he would let McConnell, the Senate majority leader, decide on witnesses, Trump said yes.
 "Yeah I think so and we'll also have to decide on when we're taking the vote for the USMCA, very important deal," he said, adding that McConnell is going to have to decide on whether to hold a USMCA vote "first or second," meaning before or after a Senate impeachment trial.
When asked by CNN's Jim Acosta if he takes accountability for getting impeached, Trump said, "No. I don't take any, zero, to put it mildly. They took a perfect phone call that I had with the President of Ukraine, an absolutely perfect call, you know it, they all know it, nothing was said wrong in that call. To impeach the President of the United States for that is a disgrace and it's a mark on our country."
2:49 p.m. ET, December 17, 2019
McConnell: "I'm not an impartial juror"
Senate Majority Leader Mitch McConnell, speaking after policy lunches today, admitted he's not impartial juror.
"I'm not impartial juror," he said. "This is a political process."
The Kentucky Republican continued: "I would anticipate we will have a largely partisan outcome in the Senate."
"I'm not impartial about this at all," he added.
2:45 p.m. ET, December 17, 2019
Trump writes letter to Pelosi to express "most powerful protest against the partisan impeachment crusade"
President Trump has written a lengthy letter to House Speaker Nancy Pelosi to "express my strongest and most powerful protest against the partisan impeachment crusade," saying that by "proceeding with your invalid impeachment you are violating your oaths office."
Here's how the letter starts: