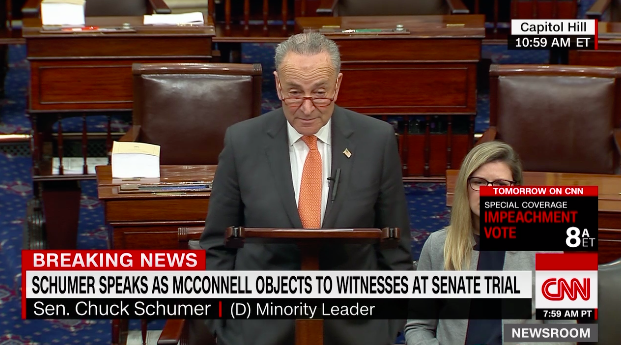 Sen. Chuck Schumer, the Democratic leader, responded to Majority Leader Mitch McConnell's objections to Schumer's request that four White House witnesses testify at an impeachment trial.
Schumer argued that "the House has built a very strong case against the President."
Schumer continued:
"Maybe that's why Leader McConnell doesn't seem to want witnesses — at least not agree to them now. Maybe that's why the President is afraid: because the House case is so strong that they don't want witnesses that might corroborate it."
Watch more: