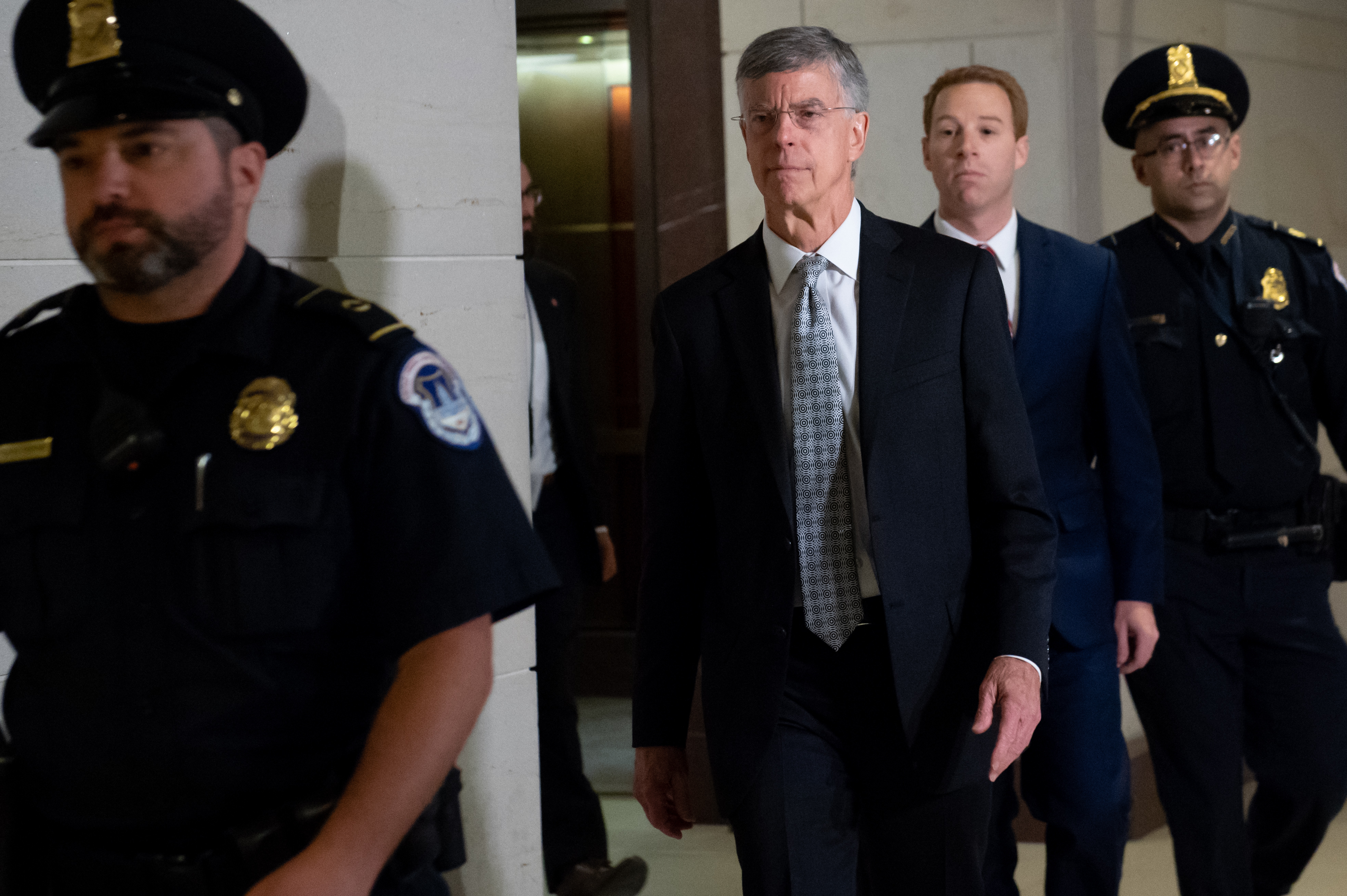 Bill Taylor, the top US diplomat in Ukraine, will depart from his temporary post on Jan. 2, two sources familiar with his plans tell CNN. 
The former ambassador was brought out of retirement to take on duties in the embassy after former Ambassador Marie Yovanovitch was abruptly recalled to Washington at the direction of President Trump. 
Taylor was a key witness in the public impeachment hearings. He provided a damning account of how Trump told his appointees to establish a quid pro quo, trading much-needed US military aid and an Oval Office meeting for political favors from Ukraine. 
Taylor's temporary appointment expires in early January, the sources said. There are ways that the State Department could have attempted to extend his stay as the top diplomat in Ukraine, such as by giving him a different title, but there was no effort to do so. 
The State Department did not reply to a request for comment on Taylor's tenure, or who would follow him in assuming the responsibility as top US diplomat in Ukraine.