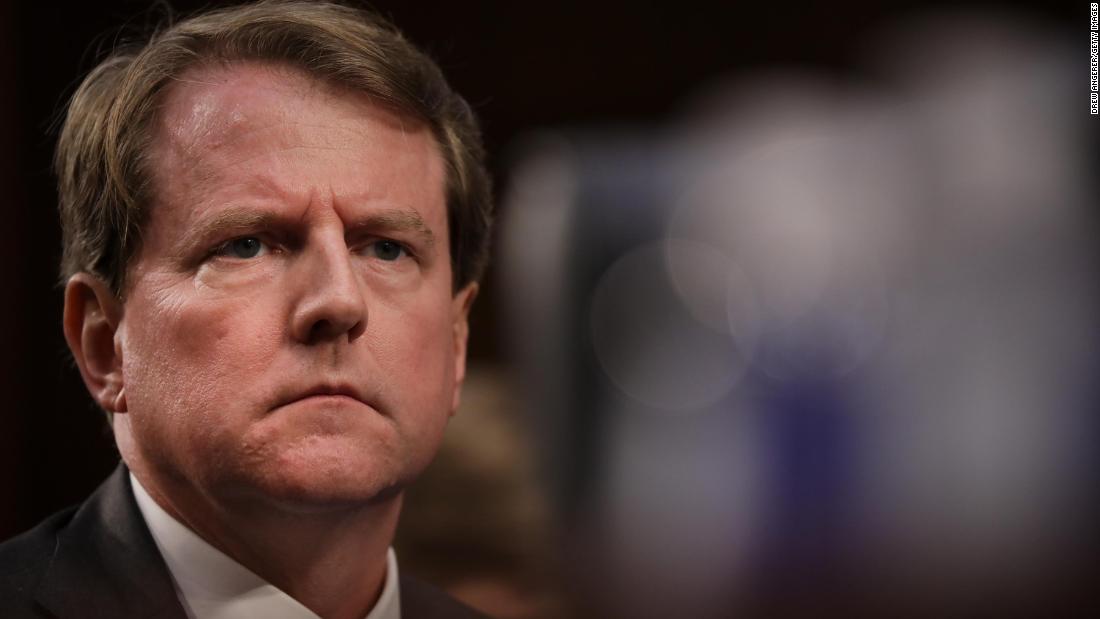 Federal Judge Ketanji Brown Jackson said she won't pause former White House counsel Don McGahn's testimony while he appeals her order that he must appear before the House.
But her decision today has little immediate effect because the DC Circuit Court of Appeals in Washington has given his testimony a temporary pause and agreed to hear his case in early January. 
The appeals court placed an administrative stay on McGahn's case "pending further order" of the court. The higher court said it is considering keeping his testimony on pause as well as considering his main arguments.
In her opinion today, Jackson wrote that the White House attempt to stop McGahn from testifying is even weaker than when the Bush administration unsuccessfully tried to stop then-White House counsel Harriet Miers' testimony.
"The Executive branch's claim of irreparable harm is substantially weaker in the instant case than it was in Miers, because unlike Harriet Miers, McGahn has already given sworn testimony to the Special Counsel, which makes it difficult to see why the Executive branch would be harmed if McGahn's testimony proceeds while the appeal is pending," she wrote.