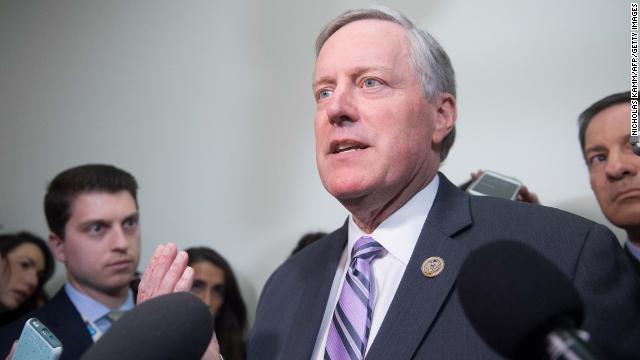 Republican Rep. Mark Meadows, who is not on the House Intelligence Committee, said that he has requested to review the committee's report with his colleagues tonight.
He said he hasn't heard back and there is no reason to believe he'd ever be allowed to review the report early.
Why this matters: Meadow's actions highlight the lengths that some of President Trump's allies are going to in order to be prepared to defend Trump.
Meadows clearly wants to be in the loop so that he is equipped to rebut the Democrats' report. His argument is that he was present for more of the depositions than anyone other than House Intelligence Chairman Adam Schiff and therefore he should be allowed to review the report before it's publicly released.
Meadows is one of the President's closest allies on Capitol Hill and has kept the White House regularly informed about the progress of the investigation.