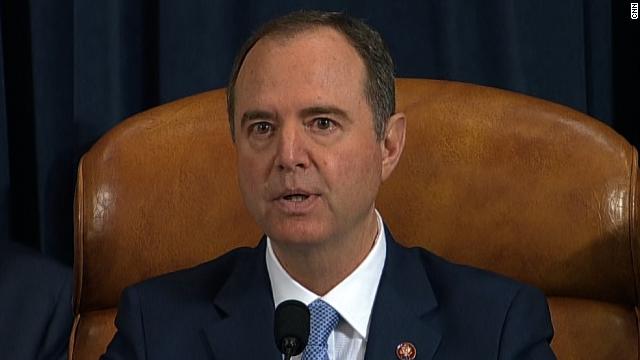 House Intelligence Chairman Adam Schiff on Sunday did not rule out the House could impeach President Donald Trump on matters beyond Ukraine during an interview with CNN's Jake Tapper on "State of the Union."
Democrats have been debating whether to bring articles of impeachment on allegations of obstruction of justice laid out in the Mueller report as well as potential violations of the emoluments clause of the Constitution which prevents federal officeholders from receiving payments or anything of value from a foreign state.
"Within our committee what we're focused on is obviously the constellation of issues around Ukraine, as well as the blanket obstruction of Congress vis-à-vis the Ukraine investigation," the California Democrat said when asked by Tapper if it was up to him would the potential articles of impeachment focus only on Ukraine. "Now there's been more obstruction of Congress that goes beyond Ukraine. There's also the obstruction of justice that Mueller wrote about so extensively. And there are other violations of the Constitution that we will need to consider."
He added: "I'm not at this point, Jake, prepared to say what I will recommend."
Trump has denied obstructing justice or violating the emoluments clause. The Mueller report detailed numerous cases in which Trump asked his aides to take actions that would have obstructed the Russia investigation but stated they were unsuccessful because the aides refused the orders.