The latest on the Trump impeachment inquiry
8:05 p.m. ET, November 22, 2019
Our live coverage of the impeachment inquiry has ended for the day. Read up on the latest news below.
5:25 p.m. ET, November 22, 2019
Podcast: The public hearings are over. Did Democrats make their case?
Zachary Wolf, senior writer and publisher of the Impeachment Watch Newsletter, discusses the "Never Trumpers" rhetoric President Trump is pushing with CNN reporter and producer Marshall Cohen in today's episode of "The Daily DC: Impeachment Watch" podcast.
Lisa Moncao, CNN senior national security analyst, also joins the conversation to offer her perspective, as a former federal prosecutor, about the case being built.
5:15 p.m. ET, November 22, 2019
What to expect next week in impeachment deliberations
From CNN's Manu Raju and Jeremy Herb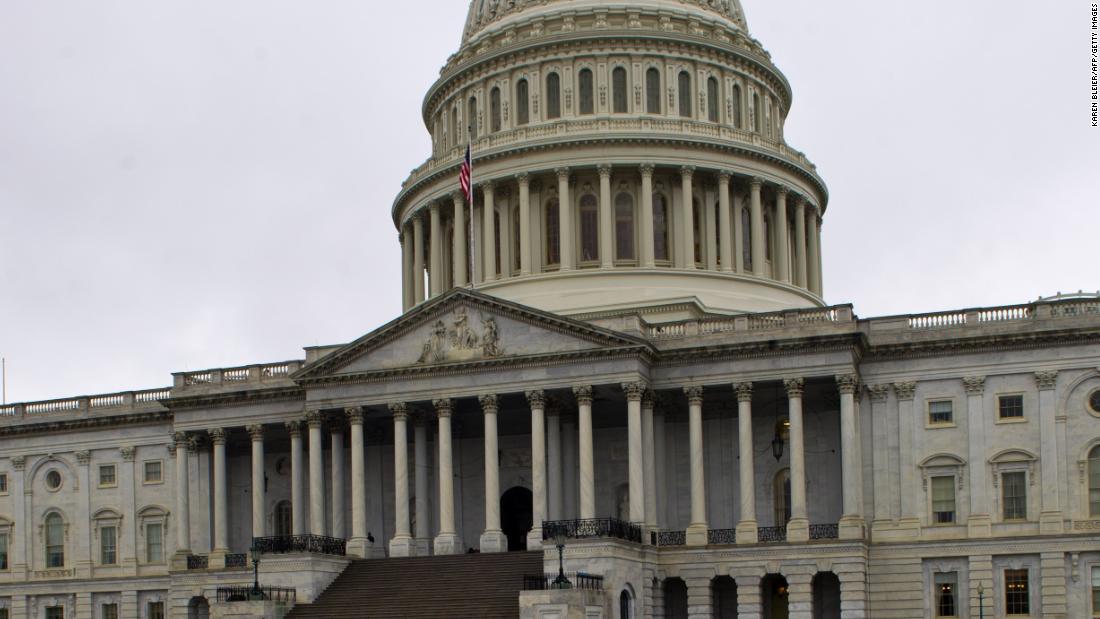 A handful of leadership aides and senior committee officials plan a busy week of deliberations behind the scenes to prepare for a momentous December that will likely lead to President Trump being impeached by year's end.
Here's what you can expect:
They're writing the report: Democratic House aides are spending Thanksgiving week preparing a report that will spell out the case for impeachment. The report, which will be released by the House Intelligence Committee and two other panels, is likely to be a guiding document as the impeachment proceedings move through the House Judiciary Committee. It will detail the evidence that was gathered over the course of the eight-week investigation and is expected to make recommendations about the path forward.
There are unlikely to be any big surprises in the report: Almost all of the evidence is public already. Lawmakers released 15 of 17 transcripts from their depositions, the text messages they obtained from Kurt Volker, the former special envoy to Ukraine, and the emails provided by Ambassador Gordon Sondland. It's not clear what other documents they would have to include in the report, given the stonewalling from the Trump administration. The final two transcripts — from Philip Reeker of the State Department and Mark Sandy of the Office of Management and Budget — could be released as soon as Monday.
What they'll be considering: Senior aides on the House Judiciary and Intelligence committees plan to continue deliberation with House Speaker Nancy Pelosi's staff to determine the size and scope of the articles of impeachment. Ultimately, the decision will be made by Pelosi. They are looking at multiple articles of impeachment – including abuse of power, obstruction of Congress, obstruction of justice and bribery. There is a debate underway about whether to include the episodes detailed in special counsel Robert Mueller's report within an article of obstruction of justice.
There will be more hearings: Democratic lawmakers and aides privately say they expect hearings to begin in the House Judiciary Committee the first week in December when Congress returns, in order to keep on schedule to finish impeachment before Christmas. The exact format of the hearings is still being decided. But they may include a session on what the Constitution says about impeachment, a presentation of the case for impeachment from the committees and a chance for the White House legal team to make its case, according to Democratic sources. It's unclear which witnesses may testify in such hearings. The House Judiciary Committee will then debate and vote on articles of impeachment after the hearings.
What happens in court: On Monday, a federal district court will rule on whether former White House counsel Don McGahn must testify before the House Judiciary Committee. If Democrats win, it could bolster their arguments to bring in former national security adviser John Bolton and his former deputy Charles Kupperman. But Democrats are signaling they are unlikely to pursue Bolton and Kupperman's further given that it will only delay their proceedings, and the Justice Department may appeal if they lose the case.
4:41 p.m. ET, November 22, 2019
House GOP disregards expert warnings that debunked Ukraine theory helps Russia
From CNN's Manu Raju, Jeremy Herb and Zack Cohen 
Expert after expert in the House impeachment inquiry testified about one key fact: That Ukraine had no role interfering in the 2016 elections to help Hillary Clinton. And one key witness sounded the alarm even louder.
"This is a fictional narrative that has been perpetrated by the Russian security services themselves," said Fiona Hill, President Trump's former top Russia adviser, in testimony that reflects what US intelligence officials have privately told lawmakers in recent months.
But to House Republicans, that's just a bunch of talk.
Asked after Hill's testimony if he believed Ukraine interfered in the 2016 elections, House Minority Leader Kevin McCarthy told CNN, "I think they did."
Remaining loyal to the President: Amid the impeachment fight where Trump is demanding loyalty from congressional Republicans, most are unwilling to break from the President – even on a matter that national security experts warn could help Russia in its efforts to undermine Ukraine.
Moreover, US intelligence officials who briefed senators in recent months have reiterated the point that Russia has been engaging in a years-long effort to shift the blame of Moscow's interference in the 2016 election to Ukraine, a message that has been echoed during public testimony by Hill and other witnesses in the impeachment inquiry.
But even Republicans who have sat for the closed-door depositions before the impeachment probe refuse to accept the notion that Ukraine had no role in interfering in 2016. And amid Trump's continued criticism of the country, some won't even accept the idea that Ukraine is a "key strategic ally."
"Okay, suddenly they're a key strategic ally?" said Rep. Scott Perry, a Pennsylvania Republican who sits on the House Foreign Affairs Committee and participated in numerous depositions in the impeachment inquiry. "I never heard that before the last eight weeks — never heard that Ukraine was a key strategic ally."
Perry continued: "I'm not disputing that they are a key ally and a strategic ally, but it's just interesting how you phrase that in this context like they can't survive without a White House meeting."
4:25 p.m. ET, November 22, 2019
Where the White House legal team stands on impeachment
From CNN's Jake Tapper
A source familiar with the White House legal team spelled out where they stand on the impeachment inquiry as the House moves towards preparing articles of impeachment.
Here's what we know:
On the vote: The team is not convinced that the House will ultimately vote to impeach President Trump, the source said. They also believe that impeachment is not in the interest of the American people.
On the impeachment articles: The legal team believes the Senate should dismiss any impeachment articles based on both on the process and the merits, the source said. They argue the House impeachment inquiry was designed to achieve a preconceived result.
On the House Judiciary Committee: They would like to participate in the House Judiciary Committee process, the source said. They want the President to be represented and be able to call witnesses — but they have serious doubts either will happen.
On witnesses: They want to call House Intelligence Committee chairman Adam Schiff, former Vice President Joe Biden, Hunter Biden and the anonymous whistleblower as witnesses, the source said.
On the trial: They think it would be 100% in the President's interest for there to be a public trial in the Senate —a sentiment Trump himself has expressed.
3:50 p.m. ET, November 22, 2019
Senators were briefed on Russian campaign to blame Ukraine for 2016 election meddling in the fall
From CNN's Zachary Cohen
In a classified briefing this fall, US intelligence officials told senators and their aides that Russia has engaged in a years-long campaign to shift the blame away from Russia and onto Ukraine for interfering in the 2016 American presidential campaign, according to two US officials. 
That briefing aligns closely with Thursday's testimony from Fiona Hill, President Trump's former top Russia expert. The message conveyed by US intelligence officials to lawmakers also takes on new relevance as many of those conspiracy theories have been increasingly repeated by Republican lawmakers. 
Senators were told that the Russian disinformation operation focused on a handful of Ukrainians who openly criticized or sought to damage Trump's candidacy — efforts that were significantly less organized than the multi-faceted election interference push ordered by Russian President Vladimir Putin, one US official said, confirming details first reported by the New York Times. 
US intelligence officials also told lawmakers that Russia used intelligence operatives to spread now debunked conspiracies, along with established facts, to frame Ukraine for the interference in the 2016 campaign, the official said. 
Russian intelligence officers conveyed that information to prominent Russians and Ukrainians, including oligarchs, to pass along to US political figures and some journalists who likely were unaware of where it came from, according to the same official.
The Office of the Director of National Intelligence, which primarily oversees efforts to counter foreign election interference, declined to comment.
4:47 p.m. ET, November 22, 2019
Biden: Lindsey Graham "knows there is nothing to" corruption allegations
Former Vice President and 2020 presidential candidate Joe Biden addressed Republican Sen. Lindsey Graham's role in the ongoing impeachment inquiry in an interview with CNN's Don Lemon in South Carolina today.
"They're asking Lindsey Graham, they have him under their thumb right now," Biden said. "They know he knows that if he comes out against Trump, he's got a real tough road for re-election."
Graham, the chairman of the Senate Judiciary Committee, has been a vocal critic of the impeachment inquiry and recently asked the State Department for documents related to the Biden and his son Hunter's work in Ukraine. There is no evidence of wrongdoing by either of the Bidens.
Biden said that he is "disappointed" and "angered" by Graham's push to investigate him and his son.
"He knows me. He knows my son. He knows there is nothing to this. Trump is now essentially holding power over him that even Ukrainians would not yield to," Biden said.
Asked what he would say to Graham if he could, Biden replied, "I say Lindsey, I, just I'm just embarrassed by what you're doing for you. I mean, my Lord."
Some background: Biden and Graham have historically had a friendly relationship, with Graham once calling Biden "the nicest person he's ever met."
Watch here:
2:18 p.m. ET, November 22, 2019
Trump tweets on GOP unity
From CNN's Gregory Clary
President Trump is tweeting his gratitude to the two GOP leaders in the Senate and the House, respectively, as the House impeachment inquiry begins to wrap up and a potential trial is set to begin in the Senate.
More on this: This week, the House Intelligence Committee wrapped up public hearings in the impeachment inquiry. The intelligence committee and two other House panels are now working on a report that could be the basis of articles of impeachment. Democratic sources say the House could possibly vote to impeach President Trump by Christmas. If that vote passes, it would setup a possible impeachment trial in the Senate.
1:28 p.m. ET, November 22, 2019
How Democrats could impeach Trump by Christmas
Democrats are "moving quickly" to impeach President Trump before Christmas, according to CNN's congressional correspondent Phil Mattingly.
Here are the next steps for Democrats:
The report: "At this moment and through the course of next week, Thanksgiving week, House Intelligence Committee staff are drafting a report of their findings based on the depositions, based on the public hearings we've seen to this point," Mattingly said.
The articles of impeachment: The House Intelligence Committee will then send the report to the House Judiciary Committee, which will draft articles of impeachment, Mattingly said, adding that that committee could have public hearings of their own.
The vote: There could be a committee markup of articles of impeachment in the second week of December. A vote on the House floor to impeach President Trump could come before Christmas.
"And it's very clear they are moving quickly," Mattingly said. "One thing is certain at this time: Impeachment is happening."
He also pointed out that several key witnesses, like White House acting chief of staff Mick Mulvaney and former National Security Adviser John Bolton, have refused to testify.
While "there could be some movement on court cases related to someone like John Bolton sometime in the first or second week of December," Mattingly said that "Democrats have made clear they are not waiting on the courts."
"They are moving forward, and that means likely before the end of the year, likely before Christmas, the House Democrats will vote to impeach President Trump," he said.