The latest on the Trump impeachment inquiry
7:51 p.m. ET, November 12, 2019
8 more impeachment witnesses will testify publicly next week
The House Intelligence Committee will hold more public impeachment hearings next week.
The schedule includes a slew of witnesses who had previously testified behind closed doors.
Here's a look at the schedule:
Tuesday: Jennifer Williams, senior adviser to Vice President Mike Pence, Lt. Col. Alexander Vindman, the National Security Council's top Ukraine expert, Kurt Volker, former US special envoy to Ukraine, and Tim Morrison, the top Russia and Europe adviser on the National Security Council
Wednesday: Gordon Sondland, US ambassador to the European Union, Laura Cooper, deputy assistant secretary of defense for Russia, Ukraine, and Eurasia, and David Hale, US Undersecretary of State for Political Affairs
Thursday: Fiona Hill, a former White House aide
7:58 p.m. ET, November 12, 2019
Trump campaign sees impeachment hearings as fundraising opportunity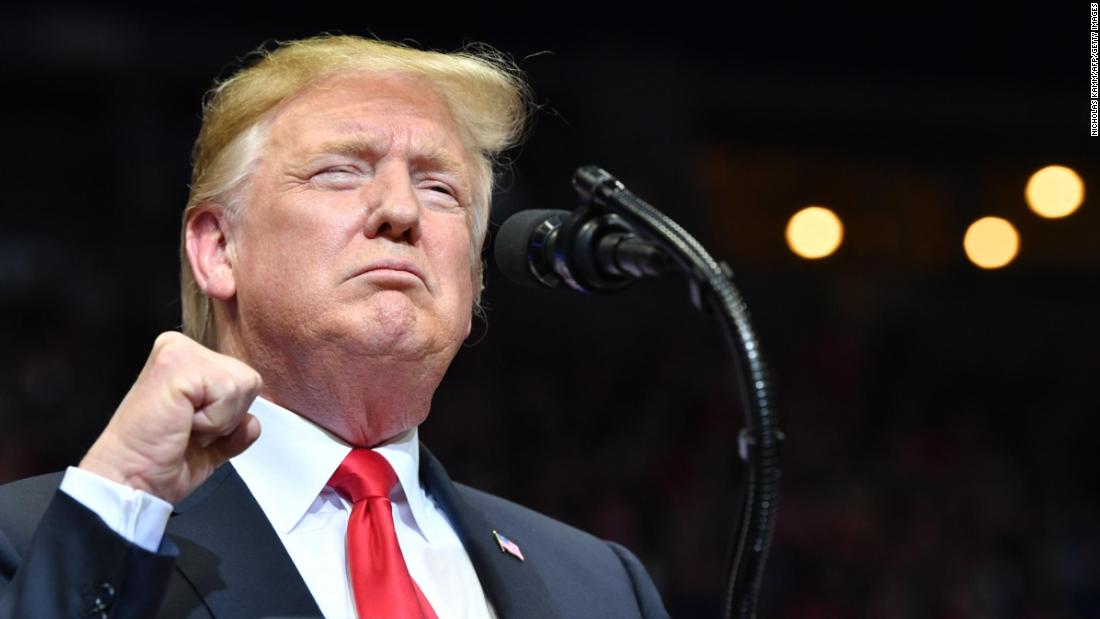 As Democrats prepare to bring to life allegations against President Trump with the first public impeachment hearings, Trump's reelection campaign is hoping to capitalize in a different way: by revving up the base and mining supporters for donations.
The Trump campaign plans to actively fundraise in the coming days as the impeachment inquiry enters a new phase, a senior Trump campaign official said, hoping the public proceedings, calls for impeachment and high-octane coverage will provide the same fundraising boon of other impeachment developments.
As the Trump campaign has previously highlighted, they raised $15 million in online donations in the three days after House Speaker Nancy Pelosi formally announced the impeachment inquiry and $3 million when the House voted on party lines to establish the inquiry's rules. The Trump campaign is expecting more of the same in the coming days. 
"The fact that it will be a media circus will definitely rev up the base," a senior Trump campaign official said. "They will see the Democrats attacking the President of the United States and therefore the guy that they voted for."
"It would be malpractice not to," the official said of fundraising off the impeachment hearings.
Of course, the Trump campaign won't just be fundraising. They'll also be looking to defend the President.
The campaign's "war room" will be engaged during the hearings with the same intensity of Democratic debate nights, the official said, looking to respond in real time to the testimony and poke holes in Democrats' case against Trump.
The campaign has also tested out impeachment messaging in numerous variations of digital ads on social media and this official said they expect that to continue in the coming days.
7:01 p.m. ET, November 12, 2019
Adam Schiff: The House will have to decide if facts "show bribery, treason, high crimes and misdemeanors"
House Intelligence Committee Chairman Adam Schiff said he's made no decisions about "where the investigation will ultimately lead," but said that the House will have to evaluate whether the facts "show bribery, treason, high crimes and misdemeanors" as it weighs impeachment.
Asked if he thought there was already enough evidence for impeachment of President Trump, Schiff said, "I am going to reserve judgment until we have a chance to hear from all the witnesses, and indeed, we continue to learn new facts."
Schiff said that once the hearings are concluded, "then we'll have a heart to heart as members of the caucus, with our constituents, with our conscience about the best decision going forward. But the standard we'll have to evaluate is whether these facts show bribery, treason, high crimes and misdemeanors. Ultimately, that's the decision we'll have to make."
Asked if he was accusing Trump of bribery, Schiff said, "I'm not prepared to make any accusation."
6:43 p.m. ET, November 12, 2019
New York Times: President Trump floated firing intel watchdog who shared whistleblower complaint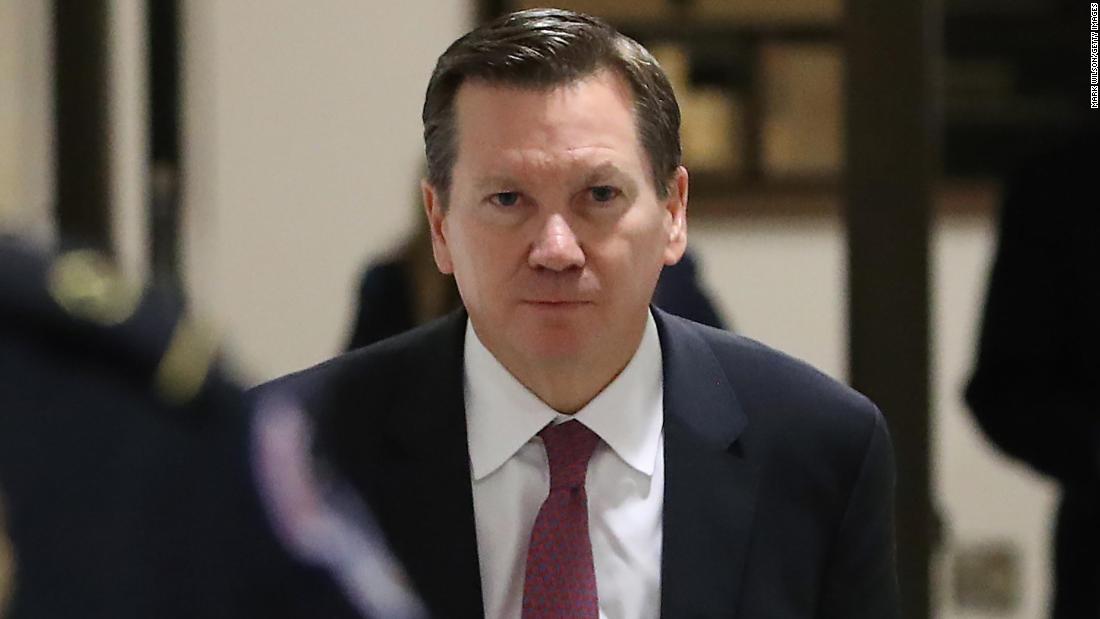 President Trump has raised firing the intelligence community inspector general, Michael Atkinson, for deeming a whistleblower complaint regarding the President's Ukraine dealings to be credible and reporting it to Congress, The New York Times reported today.
Citing four people familiar with the discussions, the Times reported that Trump first conveyed his displeasure around the September public release of the whistleblower complaint, and that he has said he does not know why Atkinson shared it.
The whistleblower filed the complaint, which raised concerns over Trump's interactions with Ukrainian President Volodymyr Zelensky, with Atkinson in August. Atkinson, who Trump appointed in 2017, notified House Intelligence Chairman Adam Schiff on Sept. 9 of an "urgent concern" — the complaint — that acting Director of National Intelligence Joseph Maguire had overruled.
Both the Office of the Director for National Intelligence and Senate Intelligence Committee Chairman Richard Burr's office declined to comment when reached by CNN. Spokespeople for the White House and inspector general's office declined to comment to the Times.
6:39 p.m. ET, November 12, 2019
Democrats circulate memo pushing back on GOP impeachment talking points
The Republican staff on the three panels involved in the impeachment investigation have drafted a detailed memo outlining their defense of President Trump.
In response to the GOP memo, Democrats released a rebuttal of their own Tuesday. (Read the Democratic response here.)
The Democratic memo argues that the Ukrainians did feel pressure from President Trump's call. They noted there were conditions placed on a White House meeting with Ukraine's President Volodymyr Zelensky and that Ukrainians knew the aid had been delayed before it became public, pointing to the testimonies of State Department official Catherine Croft and Pentagon official Laura Cooper.
The transcript of their testimonies were released yesterday.
6:18 p.m. ET, November 12, 2019
The Trump campaign beefs up its communications team
As the White House and Trump campaign prepare to respond to the public phase of the impeachment inquiry, the campaign is adding to its communications team.
The campaign has elevated deputy communications director Erin Perrine to principal deputy communications director and is adding Ali Pardo to its communications staff as deputy director of communications for press, a campaign official confirmed to CNN. 
Pardo joins the campaign from the House GOP Conference. She is also worked with the Republican National Committee, President Trump's transition team, and Florida Sen. Marco Rubio.
The campaign is also preparing its war room, and its rapid response team will be reacting to tomorrow's public hearing.
5:16 p.m. ET, November 12, 2019
Podcast: What happens tomorrow will be recorded in history books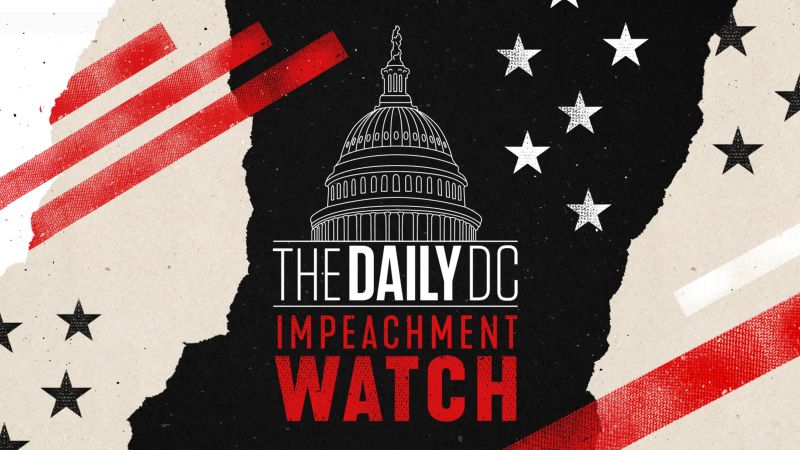 In today's episode of "The Daily DC: Impeachment Watch" podcast, CNN Political Director David Chalian looks at:
The first public hearings in the impeachment inquiry
New details on how the GOP plans to defend President Trump
The best arguments for and against impeachment 
Chalian is joined today by CNN reporter and producer Marshall Cohen and CNN legal analyst Ross Garber.
4:45 p.m. ET, November 12, 2019
Rep. Lee Zeldin played Adam Schiff during GOP mock hearing
Lawmakers are doing their part tonight to be prepared for tomorrow's public hearing, with Republicans holding a mock session this afternoon.
Republican Rep. Lee Zeldin, a close ally of President Trump and a chief defender in the media, played the role of House Intelligence Committee Chairman Adam Schiff during the mock hearings, a Republican aide told CNN.
The source would not confirm who played diplomats George Kent and Bill Taylor. Both Kent and Taylor are testifying together publicly tomorrow on Capitol Hill.
4:38 p.m. ET, November 12, 2019
Republican lawmaker predicts Senate trial will last for "six to eight weeks"
Senate Intelligence Chairman Richard Burr predicted the Senate impeachment trial will last for "six to eight weeks."
Burr added that he doesn't think much will be learned from the upcoming public hearings this week in front of the House Intelligence Committee since most of transcripts of the testimonies have already been made public. 
The North Carolina Republican made those comments during a conversation at Wake Forest University on Monday, with Democratic Sen. Mark Warner, the vice chair of the Senate Intelligence Committee. 
Burr, a Wake Forest alum, said he's been through impeachment before and "nobody wins."
"No party wins. The American people don't win," he said.
Burr would not comment on the outcome of impeachment proceedings due to the "likelihood" that he will be a juror in an impeachment trial, but he described the trial process to a crowd in an auditorium at Wake Forest.  
"The day the [Senate] takes it up, we go into session six days a week from 12:30 p.m. until 6:30 p.m.," he said.