The latest on the Trump impeachment inquiry
8:13 p.m. ET, November 11, 2019
These witnesses' transcripts are still to come
In addition to the two days of public hearings scheduled for Wednesday and Friday, impeachment monitors can also expect the committee behind the probe to continue releasing this week transcripts from their closed-door depositions.
So far, the inquiry has released transcripts from:
That means, these witnesses' transcripts are still to come:
7:26 p.m. ET, November 11, 2019
Ukrainian officials expressed concerns about aid hold "very early on," State Department official said
State Department official Catherine Croft testified that multiple Ukrainian officials raised concerns about the hold on aid "very early on" and told her they did not want the news to become public as it would be viewed in Ukraine as an expression of declining US support. 
The Ukrainian officials quietly reached out to Croft, she said, after one of the July meetings in which the hold on military assistance was discussed, prior to news of the hold appearing in the media on Aug. 28. 
"Two individuals from the Ukrainian Embassy approached me quietly and in confidence to ask me about an [Office of Management and Budget] hold on Ukraine security assistance," Croft said, adding she was surprised word had reached the officials who contacted her.
"I remember telling them that I was confident that any issues in process would get resolved. And I knew from my understanding of having worked with these individuals for a long time that they had no interest in this information getting out into the public," she added.
Asked why the Ukrainians did not want news of the hold to be made public, Croft said, "I think that if this were public in Ukraine it would be seen as a reversal of our policy and would, just to say sort of candidly and colloquially, this would be a really big deal, it would be a really big deal in Ukraine, and an expression of declining U.S. support for Ukraine," she said according to the transcript.
"As long as they thought that in the end the hold would be lifted, they had no reason for this to want to come out," she added.
7:10 p.m. ET, November 11, 2019
Former Ukraine aide called Giuliani involvement a "mess"
Catherine Croft, special adviser for Ukraine at the State Department, told lawmakers that she thanked former US special envoy to Ukraine Kurt Volker for "keeping me out of that mess" with Rudy Giuliani. 
"It wasn't really a conversation," she said, but was "just me declaring keep me out of that mess, and he said okay." 
Asked if she believed it to be a "complex situation," Croft testified "I think that's fair to say." She said she did not know Volker or anyone else at the State Department to be enthusiastic about Giuliani's involvement.  
The conversation may have taken place in her first week on the job, although Croft said she could not remember "if it was on a different occasion." 
7:03 p.m. ET, November 11, 2019
Trump tweets he will release "tantalizing" transcript of first call with Ukraine president this week
President Trump tweeted that he will release a transcript of his first call with Ukrainian President Volodymyr Zelensky, "sometime this week," after announcing over the weekend that he would "probably" release it on Tuesday. 
More on this: Trump said he first spoke with Zelensky in April, but his communication with Zelensky in July has so far been the focus of House Democrats' impeachment inquiry.
7:02 p.m. ET, November 11, 2019
Volker recounted Trump saying the "Ukrainians tried to take me down" during meeting, official told lawmakers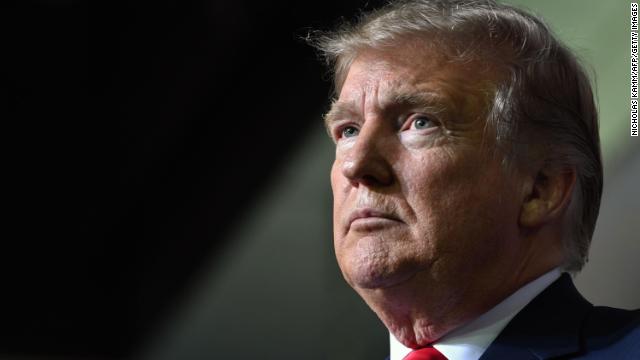 State Department official Christopher Anderson relayed to members of Congress that US special envoy to Ukraine Kurt Volker told him that during a May 23 meeting President Trump "said something to the effect of the Ukrainians tried to take me down." 
"Ambassador Volker told me that the President said something to the effect of the Ukrainians tried to take me down. And then the four principals, Ambassador Volker, Sondland, Senator Johnson and Secretary Perry, convinced him that no, this is different, there is a real possibility of change here," Anderson said. 
He continued: "I am pretty sure that there was an email involved — which included input from Ambassador Sondland as well summarizing the meeting."
7:17 p.m. ET, November 11, 2019
State Department official: Bolton cautioned that Giuliani "was a key voice with the President on Ukraine"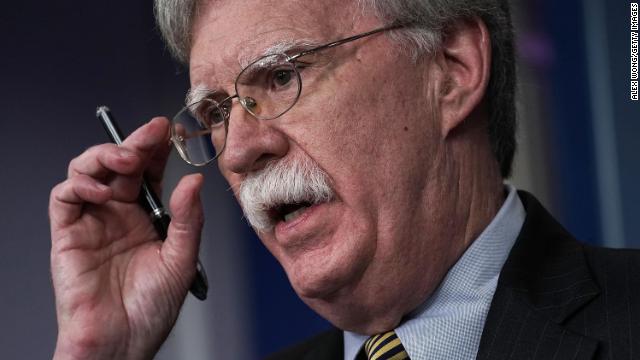 State Department official Christopher Anderson said that during a meeting with former national security adviser John Bolton and former special envoy to Ukraine Kurt Volker, Bolton expressed concerns about Rudy Giuliani. 
In the meeting, Bolton said he agreed with Volker and Anderson's efforts to push three deliverables for Ukraine to prove progress in its anti-corruption efforts. 
"However, he cautioned that Mr. Giuliani was a key voice with the president in Ukraine, which could be an obstacle to increased White House engagement," Anderson added. 
7:13 p.m. ET, November 11, 2019
Anderson said the White House took EU ambassador more seriously than State Department bureaucracy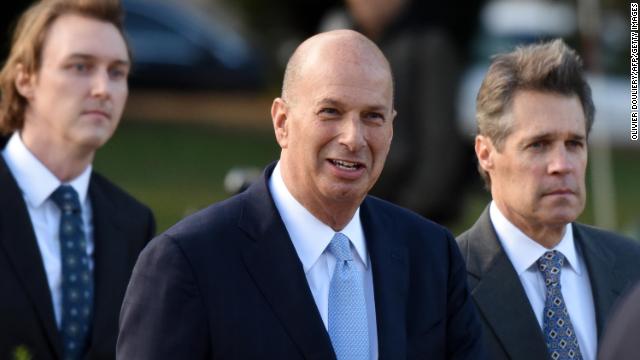 Christopher Anderson, a State Department official who served at the US Embassy in Kiev, testified that Ambassador to the European Union Gordon Sondland was able to arrange a White House meeting with the US delegation who attended Ukraine President Volodymyr Zelensky's inauguration because he was taken seriously by the White House. 
"Ambassador Sondland was able to schedule the meeting pretty quickly," Anderson said. "We thought he had connections to the White House and was taken more seriously than the State Department bureaucracy." 
About Sondland: Impeachment investigators have been told that Sondland had a major role in the US dealings with Ukraine, though Ukraine is not an EU member. Former National Security Council senior director for Europe and Russia, Fiona Hill, who was Trump's top Russia adviser, testified that Sondland had told her he was "in charge" on Ukraine. Hill recalled: "And I said, 'Who has said you're in charge of Ukraine, Gordon?' And he said, 'The President.' Well, that shut me up, because you can't really argue with that."
7:12 p.m. ET, November 11, 2019
Mulvaney plans to file separate lawsuit over House subpoena
Acting White House chief of staff Mick Mulvaney said he plans to file his lawsuit separately against the White House and the House, asking for a judge's intervention to decide what he should do following his subpoena, according to a new filing. 
Mulvaney tried to join the ongoing case of another uncooperative impeachment witness, former deputy national security adviser Charles Kupperman, who sued House members and the White House before his scheduled testimony, asking a court to resolve whether he should follow the White House's orders that he is immune from testimony or the House's subpoena. Kupperman's case isn't set to be resolved for weeks, if not until mid-December or later.
Mulvaney said he believes his case is still related to Kupperman's, thus potentially putting it before the same judge, Richard Leon of the DC District Court.
6:38 p.m. ET, November 11, 2019
State Department official: We saw Biden as "one of the lead policy people on Ukraine"
Christopher Anderson, who served at the US Embassy in Kiev, testified that he saw former Vice President Joe Biden "as one of the lead policy people on Ukraine, that he was sort of very focused on Ukraine."
"My understanding was that he led the gamut. And so I was told that several of my reports that I wrote on the conflict, the nature of the fighting, Russia's role, those were, I was told, were well-read in the Office of the Vice President," he said. "I also understand he was there in terms of corruption."
Anderson estimated that Biden visited Ukraine five or six times, but cautioned that was a "rough estimate."