The latest on the Trump impeachment inquiry
11:41 a.m. ET, November 8, 2019
Trump says he'd "love" for acting chief of staff to testify, but doesn't want to give inquiry credibility
President Trump, asked about his acting chief of staff Mick Mulvaney's refusal to testify in the impeachment inquiry today, said he would "love to have" Mulvaney testify — but added he doesn't want to give "credibility" to the impeachment inquiry. 
"I don't want to give credibility to a corrupt witch hunt. I'd love to have Mick go up frankly," Trump told reporters on the south lawn.  
He continued: "I think he'd do great. I'd love to have him go up. I'd love to have almost every person go up when they know me. What I don't like is when they put all these people that I never met before."
Moments ago, President Trump also said the House shouldn't have public hearings in the impeachment inquiry.
11:17 a.m. ET, November 8, 2019
Trump on Democrats: "We're kicking their ass"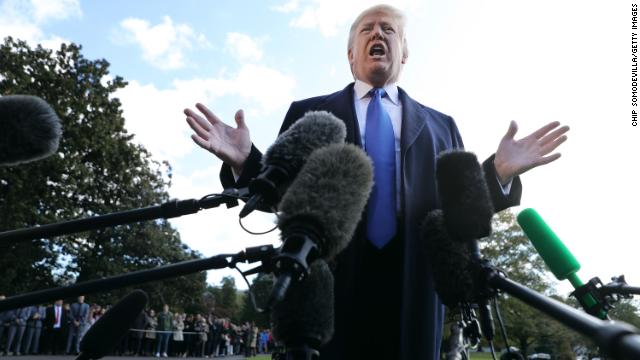 President Trump made his usual digs against House Intelligence chair Adam Schiff and House Speaker Nancy Pelosi but added a new line telling reporters Friday, "despite all that, we're kicking their ass."
Trump made his familiar claims against the two referring to them both as "corrupt politicians" before adding his colorful comments. 
Trump then said, without any evidence to support his claims: "We have the highest poll numbers." 
11:16 a.m. ET, November 8, 2019
Mulvaney's lawyer told investigators White House asserted "absolute immunity"
Acting White House Chief of Staff Mick Mulvaney's lawyer informed investigators he would not be complying with their subpoena, according to an official working on the impeachment inquiry.
Just moments before his deposition was scheduled to begin, Mulvaney's lawyer informed impeachment officials that he had been directed by the White House not to comply with the authorized subpoena and asserted "absolute immunity." 
Here's what we know: Mulvaney admitted from the White House briefing room that the President withheld vital military aid in order to pressure Ukraine to conduct investigations that would benefit the President's personal and political interests, not the national interest. Other witness testimony during this inquiry also has indicated that Mulvaney's testimony could shed additional light on the President's abuse of the power of his office for his personal gain.
What absolute immunity means: Trump's lawyers have argued that the Constitution shields the President from any criminal investigation — not just from actual prosecution — while he holds office. This claim defies court precedent and basic constitutional principles, according to legal analysts.
11:04 a.m. ET, November 8, 2019
Trump on Sondland: "I hardly know the gentleman"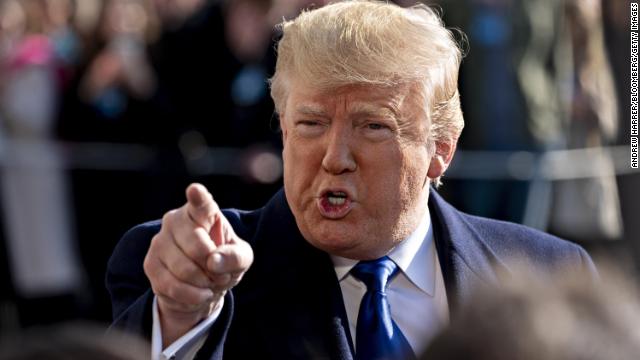 President Trump claimed he does not know US Ambassador to the European Union Gordon Sondland well.
Ambassador Sondland's testimony was released on Tuesday.
"Let me just tell you, I hardly know the gentleman," Trump told reporters outside the White House on Friday.
He continued, "But this is the man who said there was no quid pro quo and he still says that and he said that I said that, and he hasn't changed that testimony. So this is a man that said as far as the president is concerned, there was no quid pro quo. Everybody that's testified, even the ones that are Trump haters, they've all been fine, they don't have anything."
Remember: Despite Trump's claims, Sondland revised his testimony to admit a quid pro quo linking US military aid to Ukraine with an investigation into Joe Biden and the 2016 election.
About the Trump-Sondland relationship: Sondland once said President Trump gave him specific assignments with Ukraine.
"President Trump has not only honored me with the job of being the US ambassador to the EU, but he's also given me other special assignments, including Ukraine," he told a Ukraine media outlet in July.
Trump previously called Sondland "a really good man and great American" and "highly respected."  
10:37 a.m. ET, November 8, 2019
Trump calls whistleblower a disgrace
President Trump said the name of the intelligence whistleblower whose complaint document triggered the House impeachment inquiry should be revealed.
Speaking to reporters at the White House, Trump called the individual a disgrace and said his or her name should be made public.
Trump added he thinks the whistleblower's lawyer should be sued.
Remember: Andrew Bakaj, a lawyer for the whistleblower, sent a letter to the White House yesterday warning the President to "cease and desist" attacking his client.
"I am writing out of deep concern that your client, the President of the United States, is engaging in rhetoric and activity that places my client, the Intelligence Community Whistleblower, and their family in physical danger," Bakaj wrote to White House counsel Pat Cipollone.
10:53 a.m. ET, November 8, 2019
Trump: Democrats shouldn't hold public impeachment hearings
President Trump said Democrats shouldn't hold public hearings in the impeachment inquiry.
Speaking to reporters at the White House before a trip to Atlanta, Trump said the public hearings were a continuation of a "hoax."
"They shouldn't be having public hearings. This is a hoax. This is just like the Russian witch hunt," Trump said.
Some background: Democrats announced the first public hearings in the impeachment inquiry will begin next week. Top US diplomat in the Ukraine Bill Taylor, State Department official George Kent and former US ambassador to Ukraine Marie Yovanovitch are scheduled to testify.
The public hearings will be conducted just by the House Intelligence Committee. Under rules passed by the House last week, both Democrats and Republicans will have 45-minute blocks to question witnesses in which staff attorneys can participate.
Remember: Trump and the Republican party have criticized the impeachment inquiry, which began with closed-door depositions limited to the House committees directly involved in the investigation, for a lack of transparency. The House voted last week to formalize the impeachment inquiry, a resolution that included protocols for the public hearings.
10:07 a.m. ET, November 8, 2019
Trump says he's not concerned about testimony so far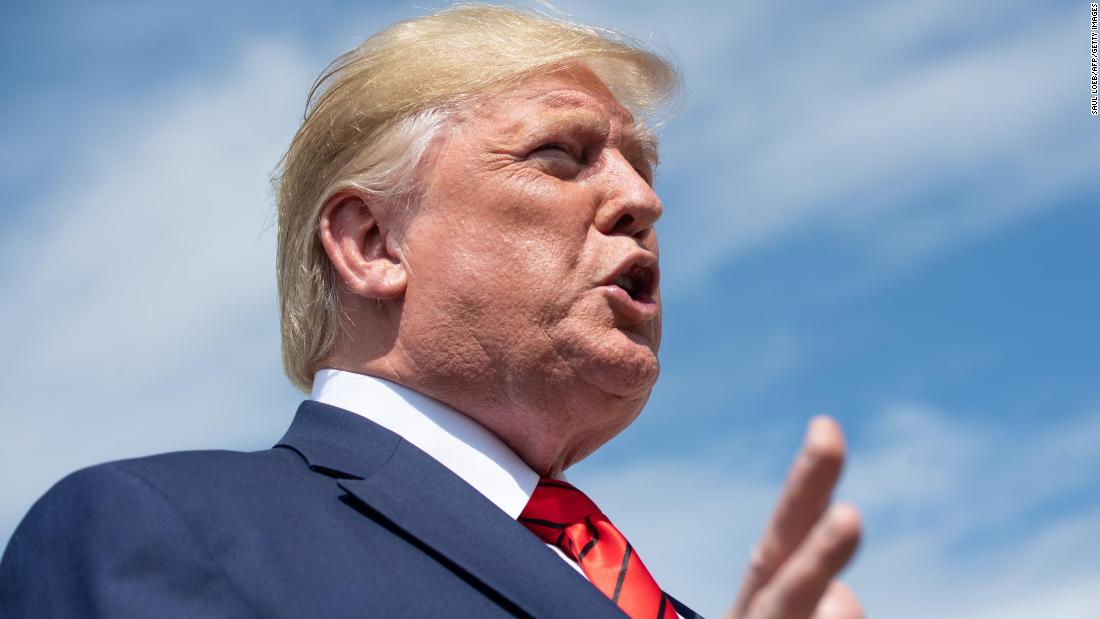 President Trump says he's not concerned about depositions from current and former administration officials in the ongoing impeachment inquiry.
Speaking to reporters at the White House before departing for Atlanta, Trump said the testimony he's read is fine — but repeated that he believes the most important thing is the White House-released transcript of his phone call with Ukraine's president.
Trump said again that he doesn't know many of the people who have appeared before the impeachment committees. He said some were fine, but others were "Never Trumpers."
The President is still speaking to reporters.
9:26 a.m. ET, November 8, 2019
6 testimony transcripts have been released — and we're expecting more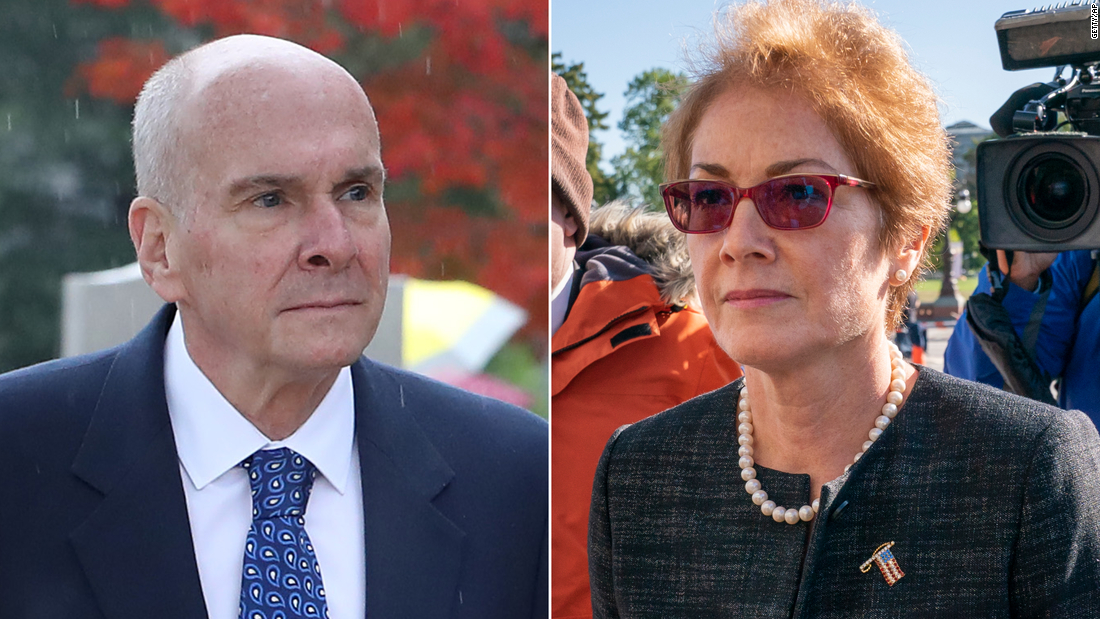 So far, the House has released transcripts from six witnesses' testimony in the impeachment inquiry into President Trump.
There are still more transcripts to come, although we don't know when exactly the congressional committees could release them.
In the meantime, you can, you can read through the six transcripts that are already out:
8:11 a.m. ET, November 8, 2019
What's on President Trump's schedule today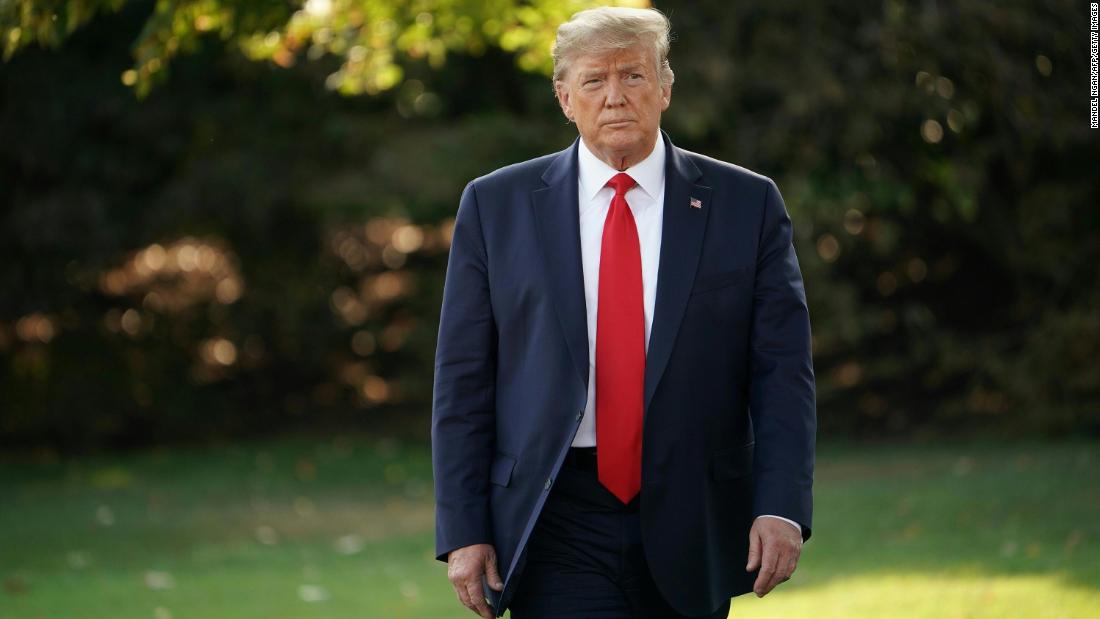 As the House presses forward with its impeachment inquiry, President Trump is traveling to Georgia today.
Trump will leave the White House at 9:45 a.m. ET, according to the White House schedule. The President often stops to take reporters' questions when he's on the White House lawn, although it's not clear if he'll do so today.
Trump will then head to Atlanta for a closed-door roundtable with supporters. He'll also attend a fundraising lunch, which is also closed to the press.
At 3 p.m. ET, Trump will speak at Black Voices for Trump event. We're not sure if he'll bring up the impeachment inquiry in his remarks.