The latest on the Trump impeachment inquiry
10:53 a.m. ET, November 8, 2019
Trump: Democrats shouldn't hold public impeachment hearings
President Trump said Democrats shouldn't hold public hearings in the impeachment inquiry.
Speaking to reporters at the White House before a trip to Atlanta, Trump said the public hearings were a continuation of a "hoax."
"They shouldn't be having public hearings. This is a hoax. This is just like the Russian witch hunt," Trump said.
Some background: Democrats announced the first public hearings in the impeachment inquiry will begin next week. Top US diplomat in the Ukraine Bill Taylor, State Department official George Kent and former US ambassador to Ukraine Marie Yovanovitch are scheduled to testify.
The public hearings will be conducted just by the House Intelligence Committee. Under rules passed by the House last week, both Democrats and Republicans will have 45-minute blocks to question witnesses in which staff attorneys can participate.
Remember: Trump and the Republican party have criticized the impeachment inquiry, which began with closed-door depositions limited to the House committees directly involved in the investigation, for a lack of transparency. The House voted last week to formalize the impeachment inquiry, a resolution that included protocols for the public hearings.
10:07 a.m. ET, November 8, 2019
Trump says he's not concerned about testimony so far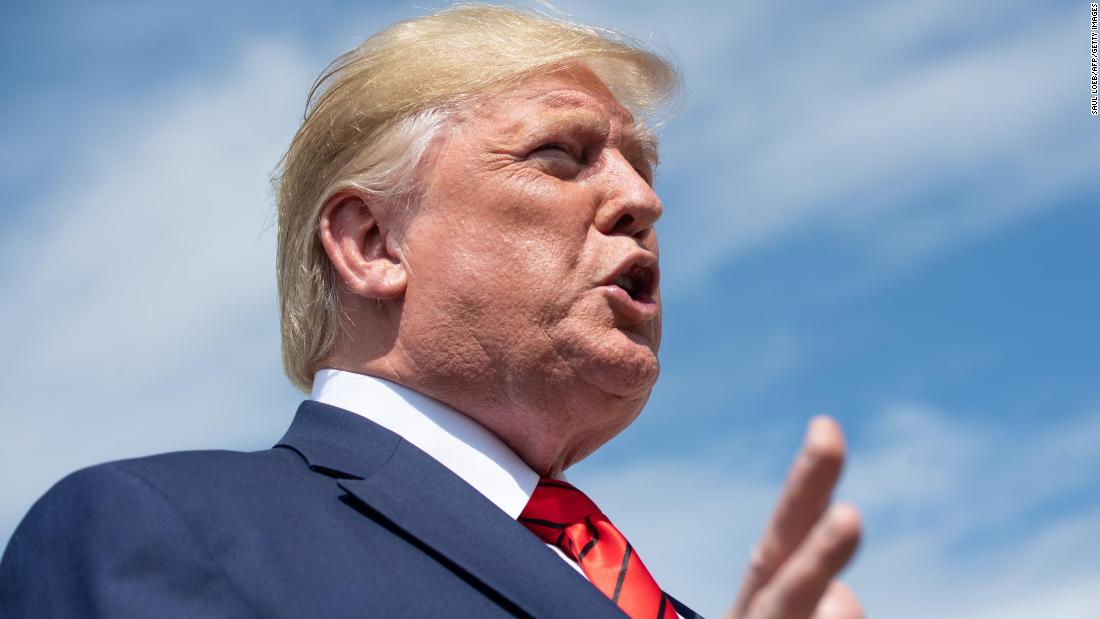 President Trump says he's not concerned about depositions from current and former administration officials in the ongoing impeachment inquiry.
Speaking to reporters at the White House before departing for Atlanta, Trump said the testimony he's read is fine — but repeated that he believes the most important thing is the White House-released transcript of his phone call with Ukraine's president.
Trump said again that he doesn't know many of the people who have appeared before the impeachment committees. He said some were fine, but others were "Never Trumpers."
The President is still speaking to reporters.
9:26 a.m. ET, November 8, 2019
6 testimony transcripts have been released — and we're expecting more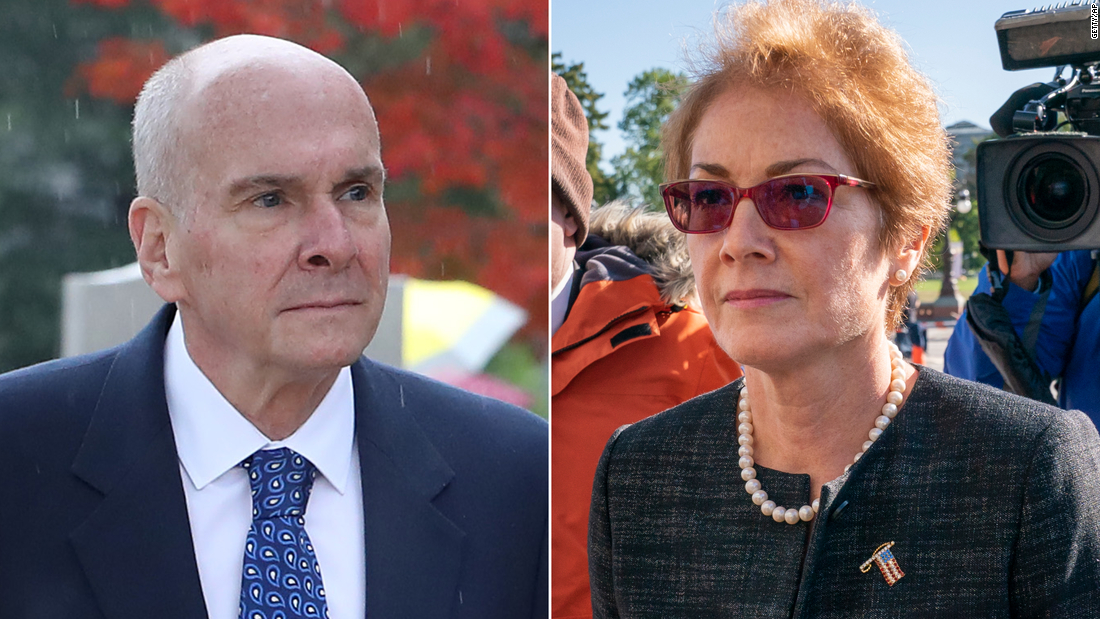 So far, the House has released transcripts from six witnesses' testimony in the impeachment inquiry into President Trump.
There are still more transcripts to come, although we don't know when exactly the congressional committees could release them.
In the meantime, you can, you can read through the six transcripts that are already out:
8:11 a.m. ET, November 8, 2019
What's on President Trump's schedule today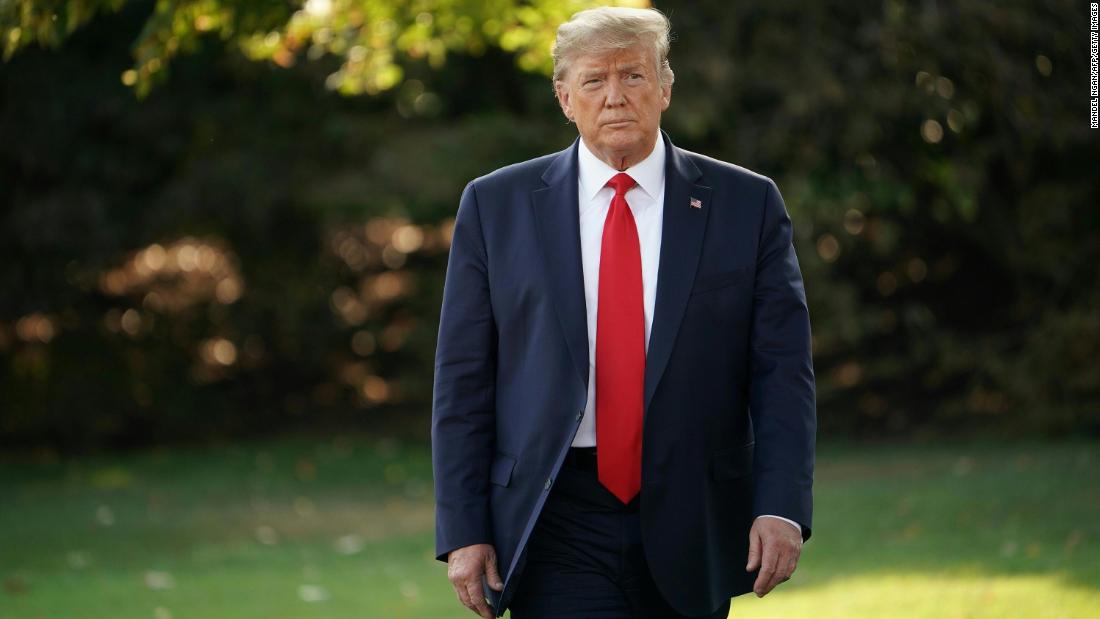 As the House presses forward with its impeachment inquiry, President Trump is traveling to Georgia today.
Trump will leave the White House at 9:45 a.m. ET, according to the White House schedule. The President often stops to take reporters' questions when he's on the White House lawn, although it's not clear if he'll do so today.
Trump will then head to Atlanta for a closed-door roundtable with supporters. He'll also attend a fundraising lunch, which is also closed to the press.
At 3 p.m. ET, Trump will speak at Black Voices for Trump event. We're not sure if he'll bring up the impeachment inquiry in his remarks.
8:02 a.m. ET, November 8, 2019
Trump's acting chief of staff has been subpoenaed, but he's still not expected to show today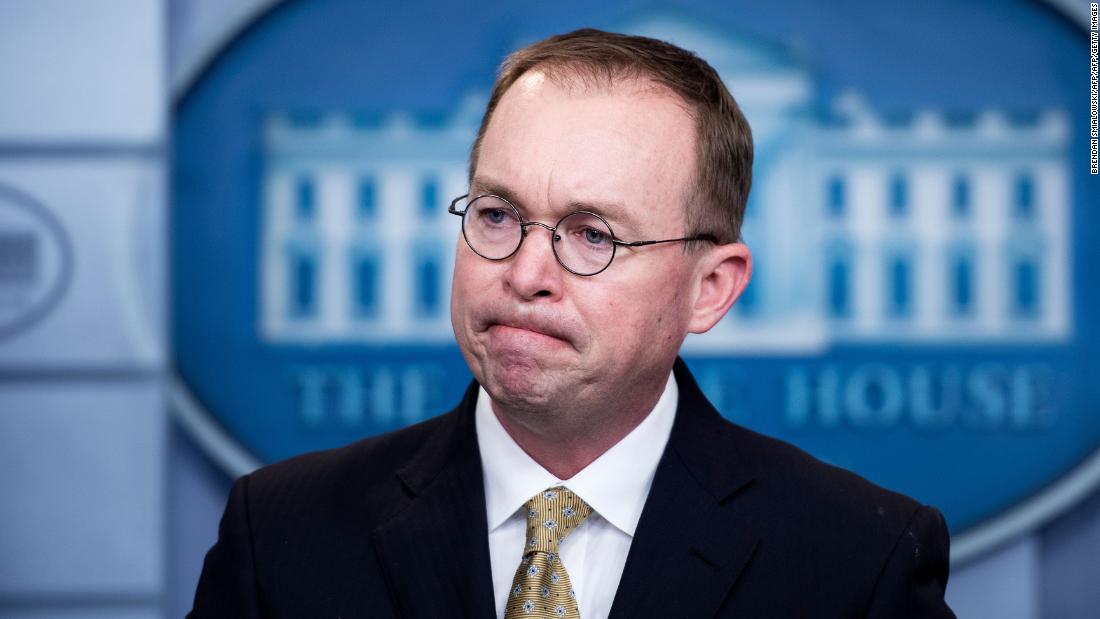 Acting White House chief of staff Mick Mulvaney has been subpoenaed to appear today morning before the House Intelligence Committee as part of the impeachment inquiry into President Donald Trump, an official working on the inquiry told CNN.
"Mr. Mulvaney has the opportunity to uphold his oath to the nation and Constitution by testifying tomorrow under oath about matters of keen national importance," the official told CNN. "We hope Mr. Mulvaney does not hide behind the President's ongoing efforts to conceal the truth and obstruct our investigation."
However: A White House official told CNN on Thursday that Mulvaney is not expected to appear despite the subpoena, noting that the subpoena was expected and doesn't change the White House's view on the matter.
The subpoena comes following House investigators' request on Tuesday that Mulvaney testify on Capitol Hill at the end of the week, ratcheting up their investigation to target the President's top aide. The House Intelligence, Foreign Affairs and Oversight committees sent Mulvaney a letter requesting he appear for a closed-door deposition as part of the Democrats' impeachment inquiry into Trump and Ukraine.
7:46 a.m. ET, November 8, 2019
Lindsey Graham isn't listening to "quid pro quo"
Sen. Lindsey Graham (R-SC) gets read the riot act for saying what he's NOT going to read. CNN's Jeanne Moos reports.
7:04 a.m. ET, November 8, 2019
The impeachment inquiry: A visual timeline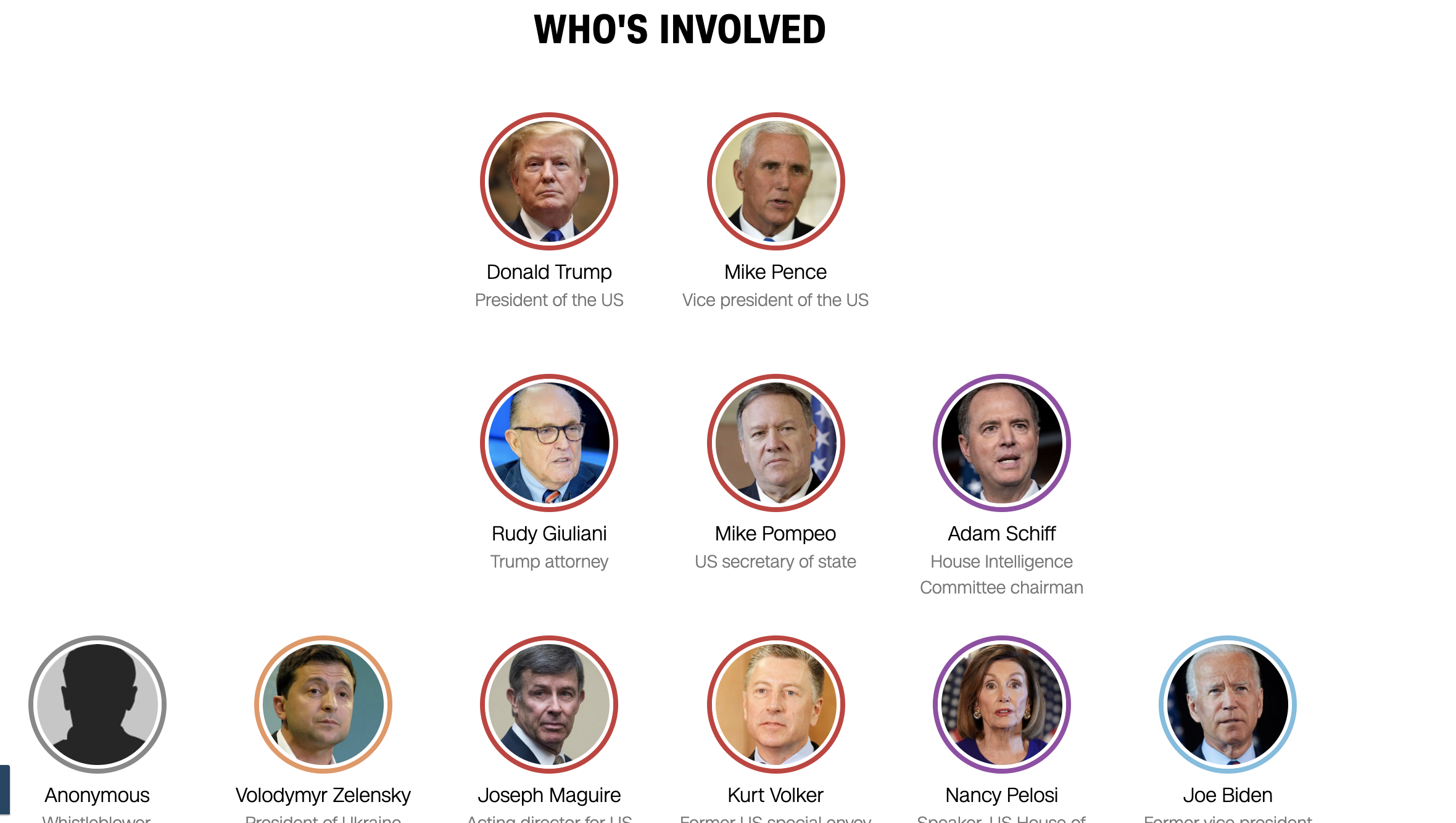 Keep track of events and the key people involved with our visual timeline. This is pulled mostly from CNN's body of fact checks on this topic, but also includes background published in the whistleblower complaint, The New York Times, The Washington Post, The New Yorker and from an extremely detailed timeline curated on the website Just Security.
7:04 a.m. ET, November 8, 2019
Impeachment Watch Podcast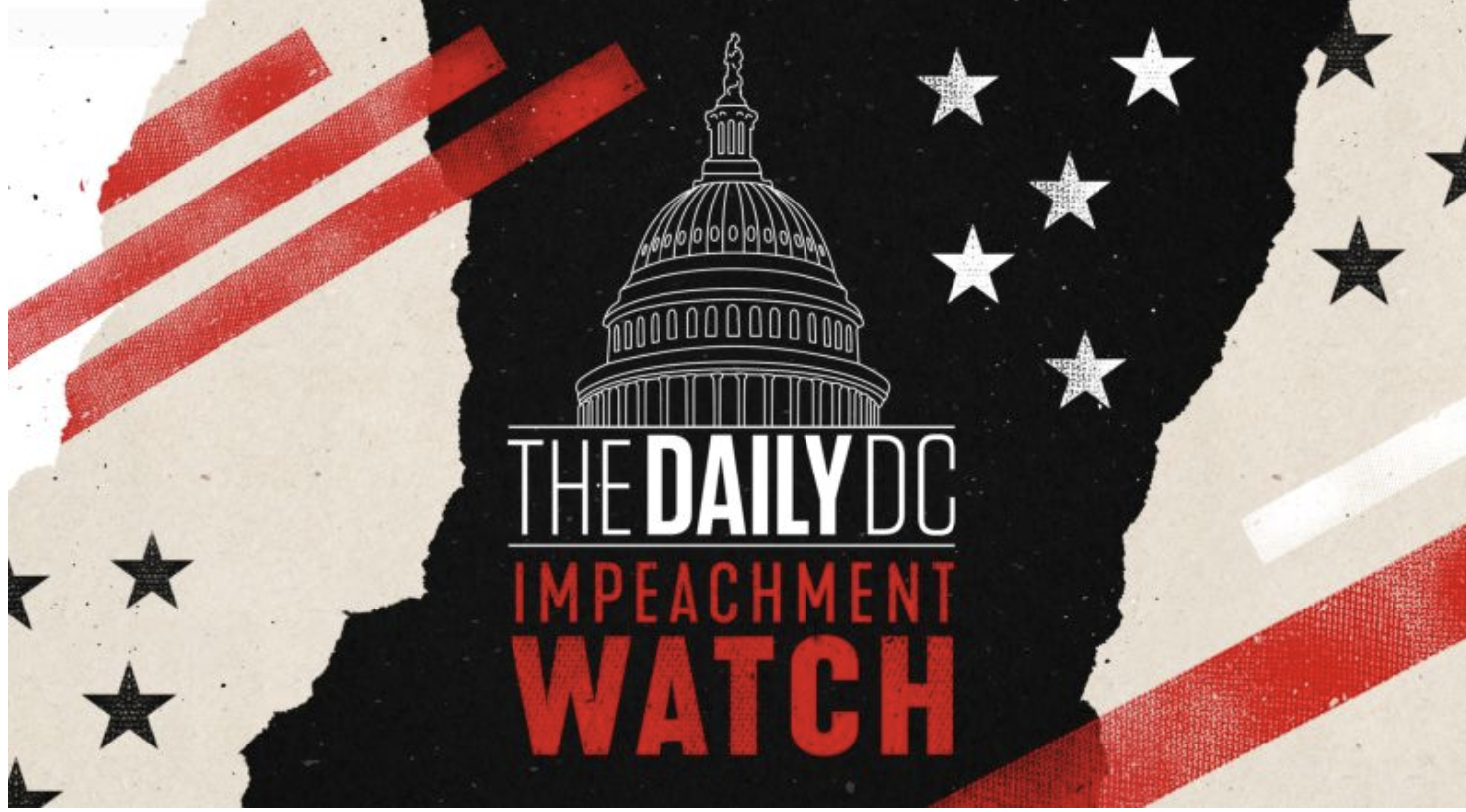 Trump and his defenders want Joe Biden to appear before Congress. The President also reportedly asked Attorney General William Barr to declare that no laws had been broken during the Ukraine phone call. Will we hear from any of these consequential figures during the impeachment hearings?
David Chalian talked to national security reporter Jeremy Herb and former National Security Council staffer Samantha Vinograd Thursday. Listen here
5:45 a.m. ET, November 8, 2019
Impeachment inquiry uncovers three clear examples of the Trump-Ukraine quid pro quo
The impeachment inquiry has uncovered at least three examples of the quid pro quo between the Trump administration and Ukraine, where US military aid and a White House visit were used as leverage to secure an announcement that Ukraine was investigating President Donald Trump's rivals, according to documents and testimony from key witnesses.
Legal analysts and experts on the impeachment process have said the investigation doesn't actually need to find incontrovertible proof of a quid pro quo for the House to impeach Trump.
Nevertheless, after a month of interviews with senior Trump administration officials, lawmakers have unearthed at least three examples of the quid pro quo.
The Volker text messages
The Trump phone call
The Sondland pull-aside
For a complete breakdown, read more here.