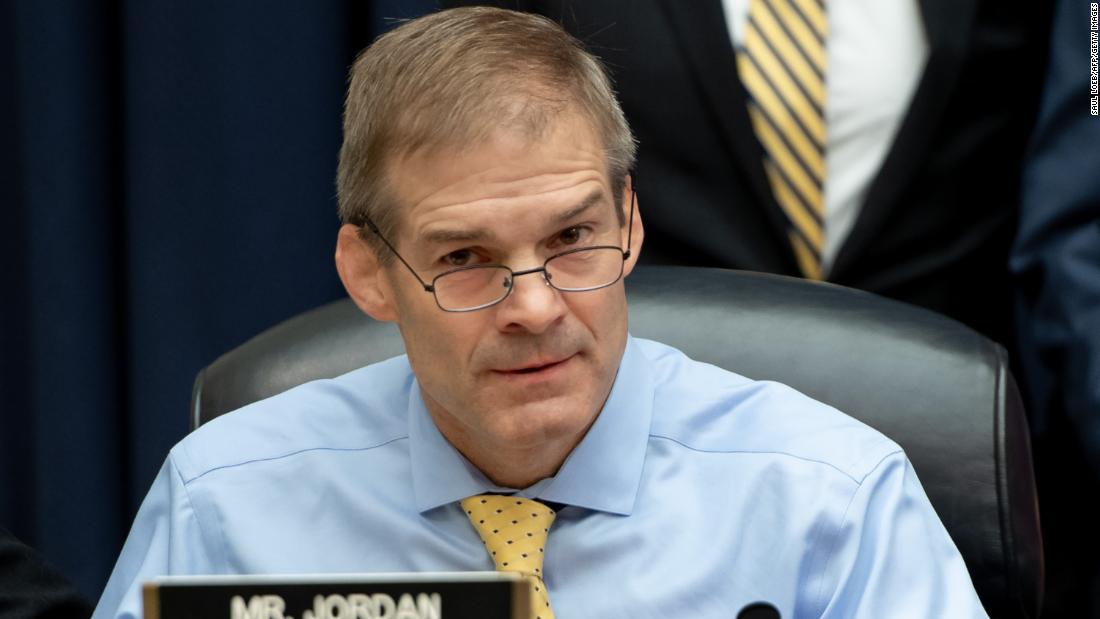 Rep. Jim Jordan told reporters this morning that Republicans plan to request that the House Intelligence Committee bring in the whistleblower to testify publicly.    
Jordan said Republicans had a Saturday deadline to request witnesses, and that the whistleblower would be one of the witnesses they ask for.    
A Jordan aide said Republicans would be happy to have the whistleblower testify in any capacity — publicly or privately. But the request is being made under House rules for the public hearing phase of the impeachment proceedings.
The rules: Under the rules passed by the House, Republicans can request witnesses to testify in the public impeachment hearings. But Democrats do not have to accept any of the witnesses that are proposed.
There has been a lot of talk about the whistleblower in recent days. Senate Democrats tried — and failed — to pass a unanimous resolution yesterday to recognize the role of Congress and the executive branch in protecting whistleblowers.
Meanwhile, some Republicans, including Sen. Rand Paul of Kentucky, have called for the whistleblower to be named publicly.