The latest on the Trump impeachment inquiry
10:29 p.m. ET, November 6, 2019
Our live coverage of the impeachment inquiry has ended for the evening. Read below for the latest news.
9:57 p.m. ET, November 6, 2019
Large numbers of people leaving Trump's rally in Louisiana
From CNN's Allie Malloy and Jim Acosta 
Large numbers of people are leaving President Trump's "Keep America Great" rally early tonight, more so than usual as the President continues talking at 8:43 p.m. CST. 
Trump started about an hour late and many of the people leaving early are children and parents. 
The arena was packed to capacity as Trump began the rally, with more outside that couldn't get in. 
9:54 p.m. ET, November 6, 2019
Trump wrongly takes credit for giving a Louisiana facility its permits
From CNN's Daniel Dale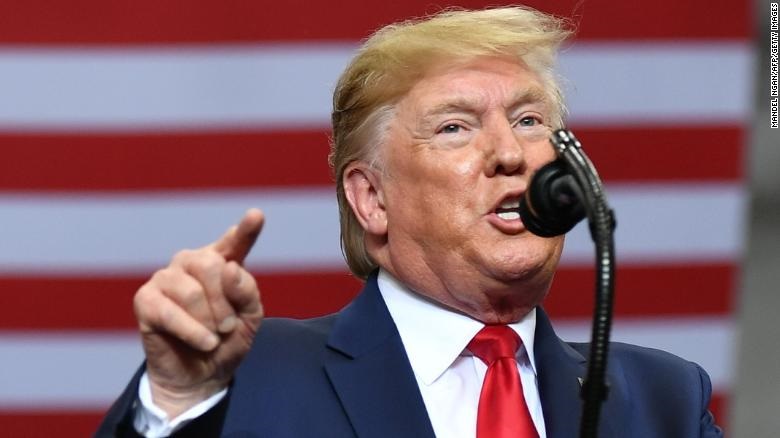 As he has done on other occasions, President Trump took credit for the approval of Louisiana's $10 billion Cameron LNG (liquefied natural gas) facility, which he visited in May.
"They couldn't get their permits for years, I got 'em real fast," Trump said at the rally tonight. "I said, 'Let's go get them that permit.'"
As the facility's website explains, it received its permits under the Obama administration.
9:33 p.m. ET, November 6, 2019
Trump argues that he is indeed elite
From CNN's Daniel Dale
One of President Trump's more curious rally riffs that he used tonight in Louisiana is his regular complaint about how he is supposedly excluded from "the elite" class.
Rather than arguing that it's better to be a non-elite than an elite, as another conservative populist might, Trump argues that he is indeed elite by all the traditional measures.
"I went to better schools than they did, I have nicer houses than they do, I have nicer apartments, I have nicer everything. And they're 'elite,' but we're not elite," Trump said tonight.
He went on to tell his supporters that they too are elite, in part because of how much money they are making.
9:22 p.m. ET, November 6, 2019
Trump repeats an attack on Rep. Adam Schiff over the Ukraine call transcript
From CNN's Daniel Dale
At a rally tonight in Louisiana, President Trump claimed that Democratic Rep. Adam Schiff, the chairman of the House Intelligence Committee, only offered a controversial, confusing paraphrase of the President's phone call with Ukraine's president because "he never thought that I was going to release the conversation."
In fact, Schiff spoke the day after Trump released the rough transcript.
Trump has repeatedly inverted the timeline to make an inaccurate argument that he outsmarted Schiff.
9:12 p.m. ET, November 6, 2019
Trump rails against the whistleblower once more at Louisiana rally
From CNN's Daniel Dale
President Trump baselessly claimed at a rally in Louisiana tonight that the whistleblower "disappeared" as soon as he released the rough transcript of his "perfect" conversation with Ukrainian President Volodymyr Zelensky.
The rough transcript corroborated the whistleblower's primary allegations about the conversation.He also said that he does not believe the whistleblower's sources exist.
The whistleblower said their information about the call came from "multiple White House officials with direct knowledge of the call."
8:05 p.m. ET, November 6, 2019
Trump holds a campaign rally in Louisiana tonight
President Trump is holding a campaign rally in Monroe, Louisiana, tonight.
It is Trump's second trip to the state in four weeks ahead of the its gubernatorial election on Nov. 16. 
The rally comes as House impeachment investigators released another transcript of their interview with top diplomat to Ukraine Bill Taylor today.
What's in the transcripts: Taylor told House impeachment investigators that Trump's personal attorney Rudy Giuliani was pressing Ukraine "to intervene in US domestic policy or politics" by launching investigations into Trump's political rivals, according to a transcript of Bill Taylor's deposition released Wednesday.
Taylor told Congress in closed-door testimony last month he saw the requests as so dangerous that he believed Ukrainian President Volodymyr Zelensky should ignore them — even if it meant losing a one-on-one meeting with Trump.
7:32 p.m. ET, November 6, 2019
Inquiry uncovers three examples of the Trump-Ukraine quid pro quo
From CNN's Marshall Cohen
The impeachment inquiry has uncovered at least three examples of the quid pro quo between President Trump's administration and Ukraine, where US military aid and a White House visit were used as leverage to secure an announcement that Ukraine was investigating Trump's rivals, according to documents and testimony from key witnesses.
The question of whether there was a quid pro quo is at the heart of the impeachment inquiry.
Trump has been adamant that he did nothing wrong and tweeted at least 15 times since the inquiry began that there was no quid pro quo. Yet many Democrats have said from the start that they saw evidence of Trump attempting to trade US military assistance for political favors from Ukraine.
After a month of interviews with senior Trump administration officials, lawmakers have unearthed at least three examples of the quid pro quo.
Here's a breakdown:
The Volker text messages: Trump's special envoy for Ukraine, Kurt Volker, told a senior Ukrainian official that the new Ukrainian president could secure a White House invite if he convinced Trump he would launch an investigation into potential Ukrainian meddling in the 2016 US presidential election. This happened in a text message from Volker to Andrey Yermak, a senior aide to Ukrainian President Volodymyr Zelensky, a political newcomer who never held elected office before this year. It was sent shortly before an important call on July 25 between Trump and Zelensky.
Volker told Yermak in the text:
"Good lunch -- thanks. Heard from White House — assuming President Z convinces trump he will investigate / 'get to the bottom of what happened' in 2016, we will nail down date for visit to Washington. Good luck! See you tomorrow -kurt."
The Trump phone call: After Volker sent those texts, Trump got on the phone with Zelensky. During the July 25 conversation, Zelensky brought up US military assistance to Ukraine, which has been at the center of US policy since Russia and its proxies invaded Eastern Ukraine in 2014. Zelensky told Trump he was interested in buying additional anti-tank missiles that Ukraine could have in its arsenal.
"I would like you to do us a favor though," Trump interjected, according to a rough White House transcript, "because our country has been through a lot and Ukraine knows a lot about it. I would like you to find out what happened with this whole situation with Ukraine, they say CrowdStrike ... I guess you have one of your wealthy people ... The server, they say Ukraine has it."
CrowdStrike is the California-based cybersecurity firm that helped the Democratic National Committee figure out that Russia was responsible for the hacking. During the call, Trump mentioned the unfounded theory that the DNC's hacked servers were somehow hidden in Ukraine.
The Sondland pull-aside: As the summer progressed, a Trump-Zelensky meeting at the White House still had not been scheduled, and news reports revealed that there was an inexplicable holdup in US military and security aid for Ukraine — a $400 million package that was already approved by Congress. Trump was supposed to meet Zelensky at an event in Poland, but those plans fell through when Trump stayed home to deal with a hurricane. Zelensky met with Vice President Mike Pence instead. After that meeting, Zelensky's aide Yermak had a conversation with US Ambassador to the European Union Gordon Sondland, a wealthy donor to Trump who handled Ukraine issues. After first denying there was ever a quid pro quo offered to Ukraine, Sondland made a significant revision to his testimony this week in which he admitted that there was.
"I now recall speaking individually with Mr. Yermak, where I said that resumption of U.S. aid would likely not occur until Ukraine provided the public anti-corruption statement that we had been discussing for many weeks," Sondland said in his revised testimony to House lawmakers.
6:55 p.m. ET, November 6, 2019
The White House braces for public hearings
From CNN's Kevin Liptak, Kaitlan Collins, Jeremy Diamond and Pamela Brown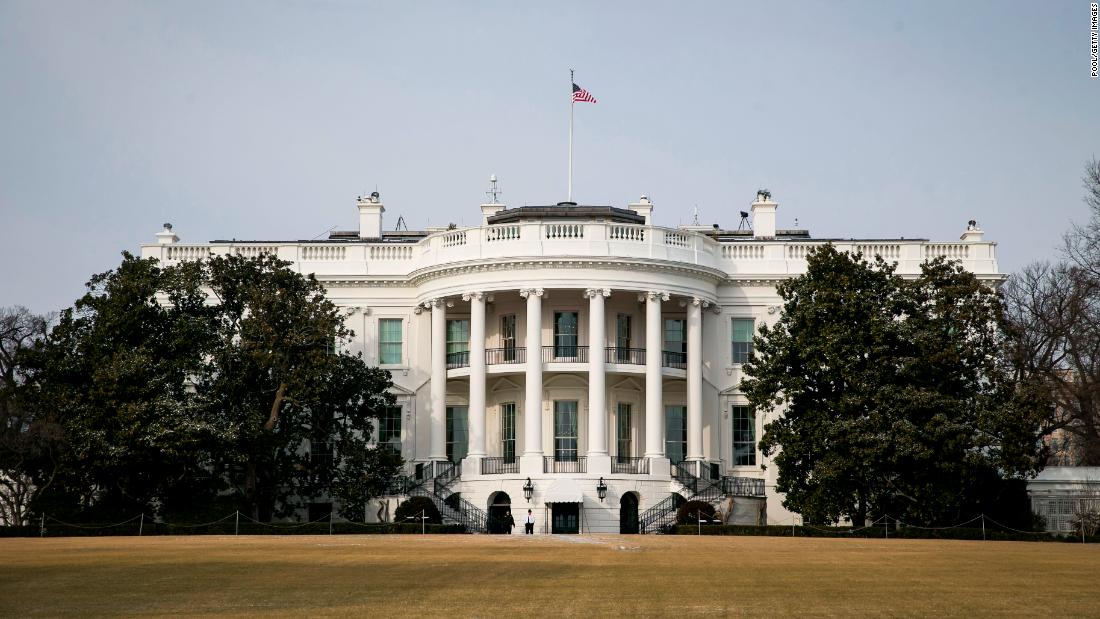 President Trump and his allies are bracing for open hearings that will preoccupy Washington and bring to life the vivid picture of presidential behavior that until now has been confined to written statements and private testimony. 
As Democrats move toward the public phase of their inquiry with an eye to boosting support for Trump's impeachment, White House officials are gripping for another consequence: a President consumed by the developments.
Trump has already found the specter of impeachment hard to ignore, interspersing references to the "scam" he believes Democrats are pursuing into nearly every White House meeting and set of unrelated public remarks. He has browbeat Republicans into remaining unified, though election losses in Virginia and an apparent narrow victory for Democrats in Kentucky's governor race have provided little evidence of Trump's political capital.
But with only brief glimpses of the stone-faced witnesses walking into the secure basement hearing room, neither Trump nor the general public has been able to fully assess their recounting of his approach to Ukraine. Now, the President will learn along with the rest of the country what members of his own administration are saying about how he pressed Ukraine to investigate a political rival.
Since the open testimony was first floated by Democrats, the White House has worked with its Republican allies on Capitol Hill to try and formulate a way both to respond to the testimony and to use the public forum to cast the proceedings as illegitimate. 
What to expect: The White House is expected to do what it has for past high profile public hearings: live monitoring of the public hearing, frequent real time updates to staff and frequent dissemination of talking points to surrogates.