The latest on the Trump impeachment inquiry
5:21 a.m. ET, October 23, 2019
2:38 a.m. ET, October 23, 2019
Mike Pence on the impeachment testimonies: "We are going to drain the swamp"
Vice President Mike Pence spoke to Fox News on Tuesday night, vowing to push back against the career diplomats testifying in the ongoing impeachment probe.
"We are going to drain the swamp," he said. "But an awful lot of the swamp has been caught up in the State Department bureaucracy and we're just going to keep fighting it."  
His statement echoed language used earlier by White House press secretary Stephanie Grisham, who called the testimony of former US Ambassador to Ukraine Bill Taylor a "coordinated smear attack from far-left lawmakers and radical unelected bureaucrats."
Later, when asked by Fox News host Laura Ingraham if he was ever comfortable with the involvement of President Donald Trump's lawyer Rudy Giuliani in regard to Ukraine, Pence didn't directly say yes.
"My involvement in Ukraine was all directly from my conversations with the president, and my conversations and meetings with President Zelensky," Pence said.
He added that "we were supporting and encouraging Ukraine to deal with years of corruption and calling on European allies to do more to support the Ukraine people."
11:46 p.m. ET, October 22, 2019
Here are the five explosive main points from Bill Taylor's statement
The top US diplomat in Ukraine, Bill Taylor, testified behind closed doors earlier today as part of the ongoing impeachment inquiry.
Here's are 5 of the most important lines from Taylor's opening statement.
Naming Giuliani associates
Taylor said: "There was an irregular, informal channel of US policy-making with respect to Ukraine, one which included then-Special Envoy Kurt Volker, Ambassador Sondland, Secretary of Energy Rick Perry, and as I subsequently learned, Mr. Giuliani."
Context: Taylor explicitly named the players involved with Giuliani in the Trump attorney's rogue operation to get the President to push Ukraine to pursue investigations into his political opponents.
Sondland told Trump, "Leave no stone unturned"
Taylor said: "Ambassador Sondland told me that he had recommended to President Zelenskyy that he use the phrase, 'I will leave no stone unturned' with regard to 'investigations' when President Zelesnky spoke with President Trump."
Context: This conversation, which took place before Trump's call with Zelensky, is the first instance of Taylor witnessing a member of the irregular channel pushing Ukrainians to help Trump pursue his domestic political agenda.
Quid pro quo
Taylor said: "Ambassador Sondland told me that President Trump had told him that he wants President Zelensky to state publicly that Ukraine will investigate Burisma and alleged Ukrainian interference in the 2016 US election."
Context: Taylor testified that on September 1 he learned that Sondland had told a top Zelensky adviser that military aid funding would not come until Zelensky "committed to pursue the Burisma investigation." In a following phone call, Sondland told Taylor that Trump had requested the quid pro quo.
Promise to investigate Biden
Taylor said: "President Trump did insist that President Zelennskyy go to a microphone and say he is opening investigations of Biden and 2016 election interference, and that President Zelenskyy should want to do this himself."
Context: This is further evidence from Taylor that Trump intended to withhold military aid unless Zelensky complied with Trump's demand.
Foreign policy undercut
Taylor said: "The push to make President Zelenskyy publicly commit to investigations of Burisma and alleged interference in the 2016 election showed how the official foreign policy of the United States was undercut by the irregular efforts led by Mr. Giuliani."
Context: For a quid pro quo threat to be effective, the Ukrainians would have had to discount what Taylor describes as a bipartisan effort by him and other US officials to reassure Zelensky that the US policy toward Ukraine remained unchanged. To Taylor, the counter-narrative from Giuliani undermined the authority of officials like himself by appearing to condition that policy on cooperation with Trump's own domestic political concerns.
11:19 p.m. ET, October 22, 2019
Biden apologizes for calling Bill Clinton's impeachment a "partisan lynching" in 1998
Former vice president and 2020 candidate Joe Biden tweeted an apology for saying in 1998 that the Bill Clinton impeachment could be seen as "partisan lynching."
"This wasn't the right word to use and I'm sorry about that." Biden wrote. "Trump on the other hand chose his words deliberately today in his use of the word lynching and continues to stoke racial divides in this country daily."
His 1998 comments: Biden spoke on CNN in October 1998, as impeachment proceedings were impending against then-President Bill Clinton.
"Even if the President should be impeached, history is going to question whether or not this was just a partisan lynching or whether or not it was something that in fact met the standard, the very high bar, that was set by the founders as to what constituted an impeachable offense," Biden said.
Some context: The term "lynching" is associated with the extrajudicial killings of African Americans, particularly in the late 19th and early 20th century when it was used to terrorize black Americans and to maintain white political supremacy.
9:02 p.m. ET, October 22, 2019
Trump advisers urge White House to expand its communications team to deal with probe
From CNN's Jim Acosta
Some advisers to President Trump are urging the White House to beef up the communications team to respond to the impeachment inquiry, a source familiar with the matter said.
Acting White House chief of staff Mick Mulvaney's performance last week has heightened the need for additional communications staffers, the source said. But the need to bolster the communications effort predates Mulvaney's briefing room meltdown, the source added.
Whether this results in war room remains to be seen. The Trump impeachment team has pushed back on that strategy as it is seen as outdated. But a reexamination of the communications approach is being urged, the source said.
8:44 p.m. ET, October 22, 2019
Rep. Mark Meadows downplays diplomat's testimony
From CNN's David Shortell
Rep. Mark Meadows, a Republican from North Carolina, downplayed today's testimony from the top US diplomat in Ukraine in a brief interview, calling it "second hand, not first-hand kind of stuff."
"We've yet to find a first-hand person who said the President or the secretary or anybody conditioned this stuff," Meadows told CNN.
He also confirmed that members of the House Freedom Caucus were at the White House earlier today, but noted it was something "set up a long time ago" and "not designed for an impeachment strategy meeting."
8:21 p.m. ET, October 22, 2019
House Freedom Caucus went to the White House today and talked impeachment defense
From CNN's Phil Mattingly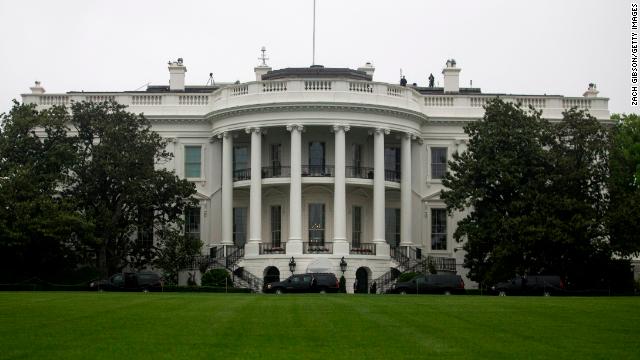 About two dozen members of the House Freedom Caucus went the White House today, according to a lawmaker who attended.
Impeachment wasn't the explicit reason for the meeting, but it, and their defense of the President, were a main portion of it.
Reps. Mark Meadows and Jim Jordan did not attend due to their presence at the deposition, but Meadows said he was at the White House yesterday.
8:16 p.m. ET, October 22, 2019
House GOP leaders send daily talking points on impeachment to members
From CNN's Sarah Westwood
House leadership has been sending out daily talking points to members issuing guidance on impeachment messaging, a senior GOP aide told CNN.
House Minority Leader Kevin McCarthy's team comes up with the messaging and sends out the daily points. In addition, the source said the House GOP conference chair distributes impeachment talking points to members as well.
This comes as Republicans have worked to coordinate what was at first a scattershot approach to defending President Trump against impeachment proceedings. 
7:27 p.m. ET, October 22, 2019
Republicans launch marathon of speeches to slam impeachment inquiry process
From CNN's Haley Byrd
House Republicans are now launching a marathon of speeches to slam Democrats for their impeachment inquiry process.
Dozens of members are expected to participate, anywhere from 50 to 100, according to House Minority Whip Steve Scalise's office.
"Why aren't they willing to have a vote on the House floor? This is not the way it should be done," Scalise said.
"Maybe in the Soviet Union, this is how they conduct hearings. This is not how it should be done in the United States of America, where members of Congress are denied access, the press is denied access, and ultimately the American people are denied access to what's going on behind closed doors to overturn the results of the 2016 election," he said.