The latest on the Trump impeachment inquiry
9:13 a.m. ET, October 9, 2019
Trump: The whistleblower "must apologize to me"
President Trump is reacting to a report that a White House official who listened in on his call with Ukrainian President Volodymyr Zelensky characterized the conversation as "crazy" and "frightening."
Trump claimed the whistleblower — who cited the White House official in a memo — spoke out before he or she knew Trump would "release the exact transcript."
"The Whistleblower and others spoke BEFORE seeing the Transcript. Now they must apologize to me and stop this ridiculous impeachment!" Trump tweeted.
Remember: The White House did not release an "exact transcript." The transcript is a rough log of the call, which a senior White House official said was developed with assistance from voice recognition software along with note-takers and experts listening.
Additionally, the whistleblower complaint includes many details that match up with the White House transcript.
8:43 a.m. ET, October 9, 2019
Trump tweets: Democrats are "only looking to hurt the Republican Party and President"
President Trump this morning continues to focus on impeachment on his Twitter account.
"The Do Nothing Democrats are Con Artists, only looking to hurt the Republican Party and President," he tweeted. "Their total focus is 2020, nothing more."
Some context: President Trump has repeatedly claimed Democratic lawmakers will not work on legislation as they push forward with the impeachment inquiry.
However, last week, House Speaker Nancy Pelosi said she hopes Democrats will still be able to work together with President Trump on items in the Democratic legislative agenda, including prescription drug legislation and the United States-Mexico-Canada Agreement, despite the impeachment inquiry.
When asked how Democrats can work with the President amid the impeachment inquiry, Pelosi responded that "they have nothing to do with each other," adding that Democrats while have a responsibility to uphold the Constitution, "we also have a responsibility to get the job done for the American people."
8:28 a.m. ET, October 9, 2019
Catch up: 4 key impeachment inquiry developments from yesterday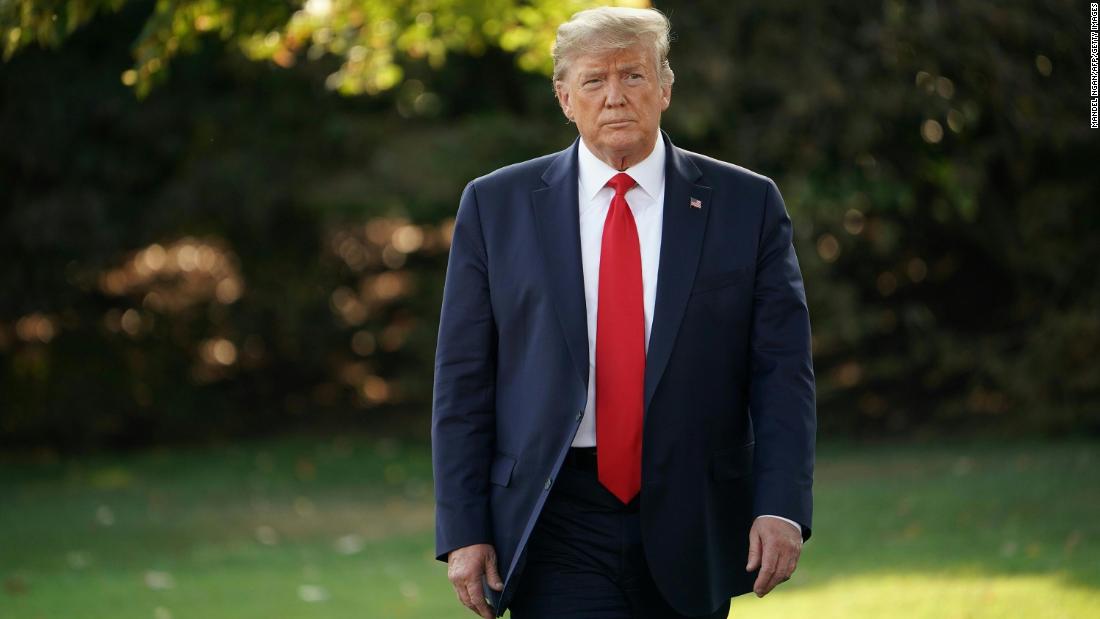 Yesterday was filled with more twists and turns as the House presses forward with the impeachment inquiry into President Trump.
If you're just tuning in, here are the key developments you missed yesterday:
8:10 a.m. ET, October 9, 2019
Polls show Americans support the impeachment inquiry — but not necessarily removing Trump from office
There is an important distinction between support for beginning an inquiry and current support for actual impeachment.
Polls released yesterday show Americans support an investigation into accusations that President Trump asked Ukraine to probe his 2020 rival Joe Biden — but they are not sold on the idea of the President being removed from office.
In total, 58% of respondents in a Washington Post-Schar School Poll said Congress should have begun the inquiry. That includes almost 3 in 10 Republicans.
However, the Post's poll found nearly half of those polled approved of the inquiry into impeachment and want Trump removed from office, while 6% approve of the proceedings but don't want him removed.
Meanwhile, two other polls found less support for Trump's impeachment and removal from office:
A Quinnipiac University poll out yesterday puts support for the inquiry slightly lower, but still in majority territory at 53%.
And an NBC/WSJ poll that was released Tuesday evening found even less support for impeaching and removing Trump — 43% of those polled said they were in favor and 49% said they were against impeachment and removal.
7:52 a.m. ET, October 9, 2019
Joe Biden will "continue hammering" Trump in a speech today, advisers say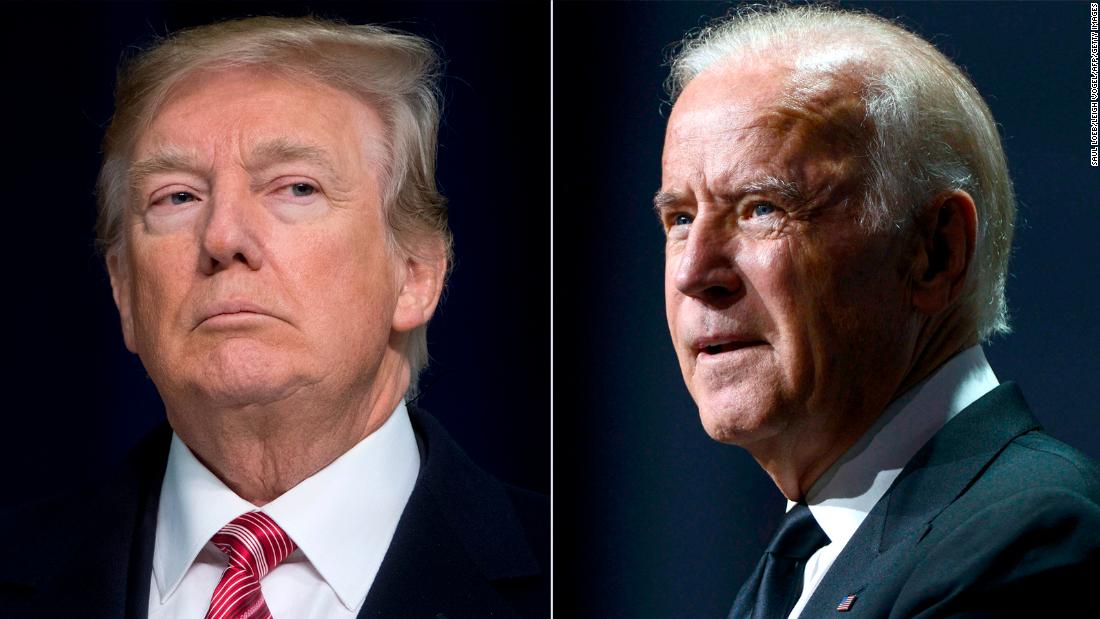 Former Vice President and current 2020 Democratic candidiate Joe Biden is in Rochester, New Hampshire today. Advisers say they expect Biden to "continue hammering" President Trump on his "unprecedented abuses of power" in a speech today.
Biden will declare that Trump presides over the "most corrupt Administration in modern history."
The former vice president is also expected to explicitly call out Trump's refusal to cooperate with the House's investigation into his conduct and what they call Trump's "daily peddling of lies and conspiracy theories." He plans to make the case that this is due to Trump's fear of facing him next November.
8:21 a.m. ET, October 9, 2019
Trump ally warns of "mortal threat to presidency"
In an interview with CNN's Christiane Amanpour, Newsmax CEO and Trump confidant Chris Ruddy said three notable things.
He understands why Trump feels persecuted by Congress.
He thinks the White House is overreacting by not letting officials testify before the impeachment inquiry.
The impeachment inquiry is a "mortal threat" to the presidency and that Democrats are using the Ukraine issue as a means to an end.
AMANPOUR: Do you think -- I mean, it is this a threat to the President?
RUDDY: I believe it's a mortal threat to the presidency. He should treat it that way. Because it's not this issue about the Ukraine. You know, I think, you know, basketball they have the term head faked. What I think we're seeing from the Democrats in Congress is a head fake. They're saying this is only about Ukraine. We're going to do it in 90 days. Why, then, do you open up six different congressional committees involved in the impeachment inquiry?
5:56 a.m. ET, October 9, 2019
What exactly are Democrats looking for?
The big question is whether Democrats can pin down when, why and how Trump held back funding for Ukraine over the summer and into September. Relevant documents live all over, including at the Pentagon, where House Democrats delivered subpoenas Monday.
What are Democrats looking for? CNN's Barbara Starr reports from a senior defense official with direct knowledge of the subpoena that some of the requested documents are essentially White House materials that Hill investigators could access by way of the Pentagon.
Will they get it? Starr adds the DoD response to the entire request will be coordinated with the White House.
Democrats are moving quickly. The official noted that typically the Pentagon receives an initial request for documentation when there is a congressional review, but this time the first word of a request came in the form of subpoenas.
This search for documents will become a theme and the production of previously requested documents is coming in a trickle. CNN's Lauren Fox reports from Capitol Hill that an aide says the Office of Management and Budget "did not turn over all the documents and information the Committees requested" after they were requested.
Subpoenaed so far:
5:39 a.m. ET, October 9, 2019
How White House staff tried to contain fallout from July 25 call
CNN's White House team reports that almost as soon as President Donald Trump's call with Ukrainian President Volodymyr Zelensky ended July 25, officials who had been worried about the pressure Trump exerted on Zelensky began trying to contain the fallout. It's a very different reality than the one Trump has pushed, that his call was "perfect."
Key points:
Sitting in his private quarters, Trump wasn't surrounded by the clutch of aides who would usually join him in person during a call with a foreign leader made from the Oval Office
Concerns of White House and NSC aides were independent of the whistleblower complaint
At least one NSC official alerted the White House's national security lawyers about concerns
Those same lawyers would later order the transcript moved to a highly classified server
Aides also immediately began quizzing each other about whether they should alert senior officials who were not on the call
"It was weird," a former White House official said. "He seemed to be taking interest in this particular country."
Read the full report here:
8:22 a.m. ET, October 9, 2019
Trump-Zelensky call "crazy" and "frightening," says White House official
A White House official who listened in on President Donald Trump's July call with Ukrainian President Volodymyr Zelensky characterized the conversation as "crazy," "frightening" and was described as "shaken" by the call -- according to a memo written by the whistleblower behind the recent intelligence community report about the conversation flagged to Congress.
The memo, a source familiar with the whistleblower report told CNN, was turned over to Inspector General Michael Atkinson who submitted it to Congress.
President Trump continues to deny there was any wrongdoing in the conversation and says he was simply asking his counterpart to investigate corruption.